Women In Leadership
Equality in the Workplace
In 2020, women earned 84 cents for every dollar men earned, the Pew Research Center says.
Based on those rates, it would take a woman an extra 42 days of work to earn what a man did in 2020. Here's a closer look at the pay gap women face in the workplace.
Differences in Ages Play a Role
Women ages 25-34 have a smaller wage gap than other generations. In 2020, research showed that women in this age group earned 93% of what men did, and that gap is closing. In 1980, for instance, women in this age group earned 33 cents less than male counterparts, a gap that narrowed to just 7 cents in 2020.
Why is There a Pay Gap?
Pew says that some of the gap can be explained by measurable factors such as educational attainment, occupational segregation and work experience. Women tend to be overrepresented in lower-paying occupations relative to their share of the workforce, which may exacerbate differences in pay.
But there are also more nefarious reasons. A 2017 Pew study shows that about 40% of women reported experiencing gender discrimination at work, including earnings inequality. A quarter of employed women said they earned less than a man who was doing the same job.
The Effect of Motherhood
Motherhood is another factor in the gender pay gap. Becoming a mom can interrupt a woman's career path, having a negative impact on a woman's earnings. In the U.S., women tend to take off more time than fathers after becoming a parent, and were nearly twice as likely as fathers to say taking time off had a negative impact on their job.
Once they become a mother, women still tend to carry more of a load in the home and with childcare responsibilities. In a 2019 survey, Pew says that mothers with children younger than 18 say they were more likely than fathers to need to reduce working hours, felt like they couldn't give a full effort at work, and turned down a promotion because they were balancing work and parenting.
One in five mothers say they had been passed over for an important assignment or promotion at work and more than a quarter say they were treated as if they weren't committed to their work.
Books on Leadership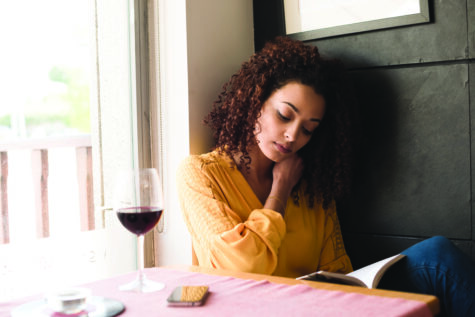 Instead of picking up the latest novel, you can bone up on your leadership skills with these books recommended by Teambuilding.com.
"Women and Leadership: Real Lives, Real Lessons"
by Julia Gillard and Ngozi Okonjo-Iweala
This book explores challenges women face while earning or holding executive positions. It features interviews with Hillary Clinton, Jacinda Arden and Theresa May. The authors are also trailblazing women politicians, and bring their firsthand experience to the book.
"Lean In: Women, Work and the Will to Lead" 
by Sheryl Sandberg
Facebook executive Sheryl Sandberg encourages women to speak up, take risks and be bold. Sandberg doles out advice on topics such as negotiation, mentorship and work-life balance, encouraging women to "lean in" and take control in the workplace.
"The Likeability Trap: How to Break Free and Succeed as You Are"
by Alicia Menendez
Women are traditionally taught that to be pleasant and well-liked is to be successful, and even women at the top of their game struggle with balancing being able and being likable. This book urges women to not cave to pressure to be liked and validated and instead embrace their true selves.
"We Should All be Feminists"
by Chimamanda Ngozi Adichie
This book is inspired by the TED Talk of the same name and lays out the ways that misogyny harms both men and women. It shows how all people can benefit from feminism and empowers women to rise above society's expectations.
"More Than Enough: Claiming Space for Who You Are (No Matter What They Say)"
by Elaine Welteroth
Former Teen Vogue editor Elaine Welteroth's memoir shows her rise to becoming one of the most successful executives in the magazine's history. It shows you how to break down barriers and remake the professional world into a place where you cannot just survive, but thrive.
"Grit: The Power of Passion and Perseverance"
by Angela Duckworth
Psychologist Duckworth argues that grit is the key to success, and grit is a blend of long-term persistence and passion. She uses case studies to show how people can survive in tough situations, showing that grit is a learnable trait.
"Run to Win: Lessons in Leadership for Women Changing the World"
by Stephanie Schriock and Christina Reynolds
Schriock is the president of Emily's List, an organization that empowers female leaders to run for office. It's geared toward politics, but it has lessons for self-confidence, resilience, ambition and grace that everyone can use.
Women and DEI Efforts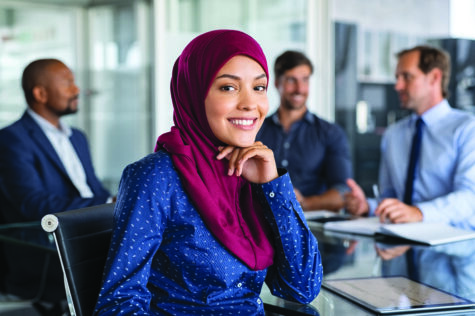 DEI is one of the hottest business buzzwords. It stands for diversity, equity and inclusion and refers to a company's effort to become more of all of those things.
This sounds great, especially for often-ignored segments of society. But, Forbes reports, there's a problem. Women are leading these efforts, but they're doing so without recognition or pay.
Emotional Heavy Lifting
The 2021 Women in the Workplace report, the largest study of women in corporate America, reports that women in senior leadership are more likely to provide emotional support to employees and make sure their workloads are manageable. They are twice as likely as men to spend time doing DEI work outside of their formal job duties, the survey says, including recruiting employees and leading employee resource groups.
Workplace Culture
This shows that women are the builders and caretakers of workplace, Forbes said, and that's helping companies across the board navigate the pandemic.
"Women leaders are literally showing up as the leaders we need right now, because they're focused more on employee wellbeing and on diversity, equity and inclusion," LeanIn.Org's Rachel Thomas said. "It's hard to imagine organizations being able to build the diverse, inclusive cultures we so desperately need if we're not really focused on DEI. It's also interesting that despite added stress and added exhaustion — because we know women are more burned out — they're rising to the moment."
The New Office Housework
Previous generations of women in the workplace had to worry about handling the office housework, so to speak, cleaning and coffee and so forth. Thomas says that DEI and workplace culture work may be this generation's unpaid work.
"I worry it's going to go the way of the new office housework, which is work that's mission critical to the health of organizations, but — because it's not included in performance reviews, doesn't lead to advancement or doesn't get compensated — often isn't getting done," Thomas said. "Quite candidly, it's falling on women and people of color, who feel so deeply about making changes in their organizations that they take it on — even though it's not rewarded or recognized."