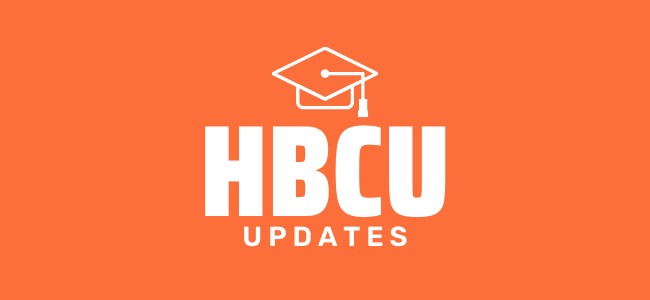 ---
---
New program to produce more principals of color
By Sheyla Fairley
As stated in an article, Morehouse College and Clark Atlanta University — both located in Atlanta, GA — are in partnership with New Leaders, a nonprofit organization, to create a fellowship program that will "increase the number of principals of color and those committed to equity working in the nation's schools."
"We are very ambitious because we know the need is there," said Jean Desravines, the chief executive officer of New Leaders. "We know there is a tremendous level of demand, and we believe, given our track record, given these two preeminent historically black colleges, that we are uniquely positioned to fill this void."
For more information, read the full article here.
---
---
Partnership between Blue Cross NC, ECU, and ECSU
By Sheyla Fairley
In partnership with Blue Cross and Blue Shield of North Carolina, students at Elizabeth City State University, Elizabeth City, NC, will be provided telepsychiatry services by East Carolina University, Greenville, NC, in regards to providing support for the mental health of students.
"Through collaborative efforts with partners like ECU and ECSU, we're able to expand quality behavioral health care services across the state," said Dr. Nora Dennis, lead medical director of behavioral health and health equity at Blue Cross NC. "In order to improve the health and well-being of all North Carolinians, we must equally address physical and behavioral health needs. That's why our goal is to improve access to behavioral health care in rural and underserved communities by 25% in five years."
For more details, read the full article here.
---
---
HBCU in Georgia partners with the Most Worshipful Prince Hall Grand Lodge of Georgia
By Sheyla Fairley
According to an article, Morris Brown College, Atlanta, GA, has partnered with the Most Worshipful Prince Hall Grand Lodge of Georgia to "offer its members the opportunity to complete their college education at little to low cost."
MBC president Kevin James said, "I am elated to partner with Grand Master Corey Shackleford, Sr. in this initiative. With the restoration of Morris Brown College as the most affordable HBCU in Atlanta, what better way than to offer this wonderful opportunity."
"This partnership with Morris Brown is right on time as we continue to press Freemasonry forward in Georgia. The Prince Hall Masonic Lodge on Auburn Avenue recently received a grant that will provide funding for a preservation plan to guide the restoration of the building's character and condition," stated Grand Master Corey Shackleford, Sr.
---
---
Documentary to feature Coppin State's 1997 NCAA Tournament victory
By Sheyla Fairley
Debuting March 14, 2022, the one-hour documentary On & Coppin will air exclusively on ESPN+. As stated in an article, the film will feature "the Coppin State University, Baltimore, MD, Eagles men's basketball team and their journey to the Big Dance" and will be presented by Andscape, "the multi-media platform dedicated to Black storytelling and content exploring the full range of Black culture and identity."
On & Coppin will chronicle how Coach Ron "Fang" Mitchell and his Coppin State Eagles faced challenges and made a historic victory in the 1997 NCAA Tournament.
Felicia "Snoop" Pearson (narrator), Jerry Bembry (writer/director), and Ashley Bembry-Kaintuck (producer/director) are involved with the project.
Read the full article, here.
---
---
Partnership between UNCF and Deloitte Digital for online HBCU platform
By Sheyla Fairley
The United Negro College Fund (UNCF) will be partnering with Deloitte Digital to build a new online learning platform for historically Black colleges and universities called HBCUv. As stated in a release, HBCUv will "provide best-in-class remote education, community engagement, and career pathways to students seeking an HBCU education."
The HBCUv platform is set to be developed and piloted by nine initial HBCUs: Benedict College, Columbia, SC; Claflin University, Orangeburg, SC; Clark Atlanta University, Atlanta, GA; Dillard University, New Orleans, LA; Jarvis Christian College, Hawkins, TX; Johnson C. Smith University, Charlotte, NC; Lane College, Jackson, TN; Shaw University, Raleigh, NC; and Talladega College, Talladega, AL.
Starting in 2023, students at those institutions will be able to cross-register for and take credit-bearing online courses via HBCUv.