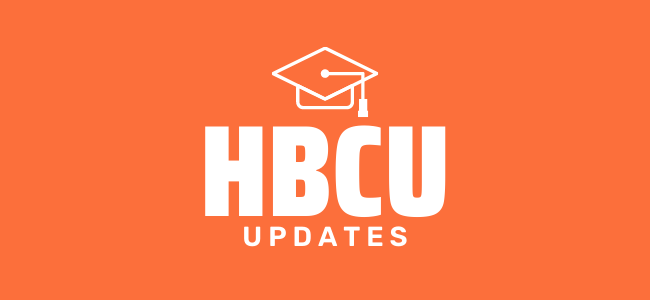 ---
---
VUU announces program for workplace development and technical training
By Sheyla Fairley
Virginia Union University, Richmond, VA, announced that its Board of Trustees approved a new two-year program labeled the Workforce Development and Technical Training Initiative.
In an article, the program will be for "individuals who wish to obtain an associate's degree or a certification in specialized studies" with an expected launch date of June 2022.
"The pandemic changed the business model of higher education, and this initiative is our direct response. By offering both an associate's degree option and a certification program in specialized fields, we can offer higher education to those individuals who may not have otherwise been able to attend college, thus putting them on the path toward achieving a successful future," said Dr. Hakim J. Lucas, President and CEO of Virginia Union University.
Read the full article, here.
---
---
Meharry Medical College gifts each of its students with $10,000 for Thanksgiving
By Sheyla Fairley
Meharry Medical College, Nashville, TN, informed their students that they would be given $10,000 from the COVID relief funds on Thanksgiving, which the students will receive either by direct deposit or they can pick up the checks at school.
"We felt that there was no better way to begin distributing these funds than by giving to our students who will soon give so much to our world," said Meharry Medical College president James Hildreth.
Benson Joseph, a third-year medical student, says that "a large sum of money is so meaningful, especially since medical school is so expensive in ways that go beyond tuition" and that the "money can help fill some of those gaps."
For more information, read the full article here.
---
---
Black beauty supply vending machine launches at Pennsylvania HBCU
By Sheyla Fairley
Cheyney University of Pennsylvania, Cheyney, PA, became the first location where Top 5 Luxe Beauty Supply On-line Store, LLC debuted its beauty supply vending machine. This started out as a partnership between Cynthia L. Childrey-Hameen, CEO of Top 5 Luxe Beauty, LLC, and Maureen Washington, CEO of MoBeauty Supply Vending.
Cynthia and her husband Rafiq created an online beauty supply store after she noticed during the pandemic that there was an increase of purchases online for her beauty products.
According to a release, Cynthia eventually thought it would be "more helpful to offer products to customers through vending machines during a time of social distancing, safety, and convenience," which led to her partnership with Maureen Washington.
---
---
N.C. A&T to name its track after generous donor
By Sheyla Fairley
According to a release by North Carolina A&T State University, Greensboro, NC, the track at Truist Stadium will now be known as the Marcus T. Johnson Track, named after "entrepreneur Marcus T. Johnson in recognition of his philanthropic contributions that directly benefit students of color and support of minority-owned and -operated nonprofits."
"We deeply appreciate Marcus Johnson for his generous gift that will benefit not only our track program, but all student athletes," said Earl Hilton III, director of intercollegiate athletics. "This will help our facility maintain its status as a top track in the nation while also directly supporting student-athletes through scholarships."
---
---
Partnership between Robert Smith and Steve Harvey to support HBCU students
By Sheyla Fairley
Founder of the Student Freedom Initiative, investor and philanthropist Robert Smith enlisted the help of entertainer Steve Harvey and his wife, Marjorie, with the program to benefit students at historically Black colleges and universities.
As stated in an article, the Harveys are the founders of the Steve and Marjorie Harvey Foundation, "a charity centered on youth outreach services."
"Access to quality, affordable higher education is one of the most important steps our community can take towards achieving racial equity," quoted Steve Harvey. "Our foundation is proud to support the work of Robert F. Smith and the Student Freedom Initiative to highlight the outstanding job done by HBCUs and other [minority-serving institutions] to elevate the social and economic mobility of our students to achieve their greatest potential via this enduring, scalable solution."
Read the full article, here.