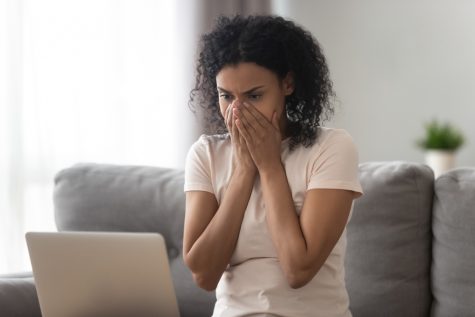 We all held our collective breath as the "Breaking News" banner scrolled across television screens all over the United States read that "We have a verdict in the trial of the three men accused of the murder of Ahmaud Arbery." We held our breath as the jury returned and the judge asked them if they had reached a verdict in the three cases being tried simultaneously in that Georgia courtroom. Because no matter how powerful the prosecution was in arguing the case for conviction, no matter how much evidence there was, including a video of the actual murder itself, no matter how skillfully the prosecution argued in cross examination of the defense's case, or how "clear-cut" the evidence appeared to be, we held our collective breath.
NOT ONE of us trusted that the outcome of the less than three-week-long high-profile trial would be a conviction on the murder charges levied against these defendants.  The "us" to which I refer is the Black community and other communities of color. As a community, we recognize that the so-called "Justice System " in the United States is woefully inadequate when it comes to the distribution of  "justice" for our community. In fact, it is more aptly named the "criminal law enforcement system" than the "criminal justice system" because with regard to Black, brown and Indigenous peoples, the concept of "justice" is as elusive and inconsistent as the wind.
The system of justice and the application of the law seem to be constructed and implemented in such a way as to make them both arbitrary and circumstantial as applied to our people and our communities. Our mistrust of the so-called "justice system" is supported by the system's inherent implicit and explicit biases, gerrymandered white juries, white judges with their thumb on the scale, and white lawyers. All of this has historically diminished our ability to get "equal justice under the law".  This is true both before the Civil rights Act of 1964 and after. So, we held our breath as the judge began to read out loud the verdicts for all three of the defendants. Each man was charged with 9 different counts ranging from malice murder, to 4 different counts of felony murder, to aggravated assault, to false imprisonment, to criminal attempt to commit felony murder. The judge began with the defendant, Travis McMichael who actually pulled the trigger shooting Ahmaud Arbery three times resulting in his death. As the judge pronounced McMichael GUILTY on all counts, we finally began to exhale, and our community gave a collective sigh of relief. It was audible across the country.
What appeared to some as the sounds of rejoicing and celebration was in fact the clear and unmistakable sound of relief. A sense of community "Relief" that we could SEE, that in this ONE case, it appeared there would finally be some type of accountability for the men who so callously and blatantly stalked, terrorized, and murdered in cold blood, the 25-year-old Ahmaud Arbery as he ran for his life. Once Ahmaud was shot, these convicted killers did absolutely nothing to assist him, or make any attempt to render aid to him as his life drained from his body while lying on the pavement in front of them. They exhibited a depraved indifference for this young man's life and his humanity.  All of this happened only weeks before Breonna Taylor was callously gunned down in her own apartment by the St Louis Police, and just a few short months before George Floyd was asphyxiated by a Minneapolis police officer while the world watched on Facebook LIVE.

We were all Relieved that today, there would be some level of accountability. This time. The anguish of justice being perpetually deferred or denied would pass us by this time. We could breathe a sigh of relief and have a momentary exhalation as we allowed our grief a moment to recede. But we are exhausted by the continual state of holding our breath. We are tired of having to present video-taped evidence of the murders of our loved-ones before we can even get the state to bring charges, let alone prosecute. We are tired of waiting for "Equal Justice Under the Law." And yet, this time we should all be relieved that the "system" held these murderers responsible for their crime instead of allowing them to get away with murder just because our justice system is clearly unequal and unjust.