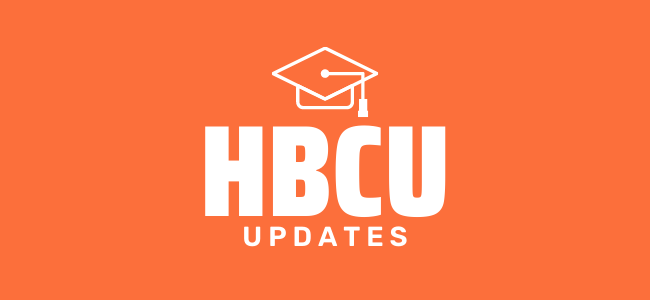 ---
Partnership between VSU and FBI for training academy
By Sheyla Fairley
The Sociology and Criminal Justice Department at Virginia State University, Petersburg, VA, and the FBI Richmond Division partnered up to introduce students to FBI work, experiences, and career opportunities by way of the FBI Richmond and VSU Collegiate Academy.
In a release by the school, the program's first graduating class was announced on November 11, 2021.
"I especially loved the Forensics and Evidence session. It was exhilarating to get experience in what I would like to pursue as a career," said VSU student, Maame Akosua Osei-Bonsu. "I participated in this Academy because I wanted to meet Special Agents and learn about the discrepancies between real-life work and what is displayed in the media. The academy is a step towards mending the relationship between civilians and law enforcement. The Collegiate Academy exceeded my expectations."
For more details, read the full article here.
---
---
XULA partners with I Heart My HBCU
By Sheyla Fairley
On November 8, 2021, a partnership was announced between Xavier University of Louisiana, New Orleans, LA, and I Heart My HBCU, a non-profit fundraising app committed to supporting historically Black colleges and universities.
According to an article, the partnership will allow "Xavier students, alumni, and friends to connect on the app and raise funds supporting scholarships, academic programs, campus upgrades, endowments, and more." Furthermore, people who "sign up for the app will find dedicated XULA student and alumni, Divine 9, and HBCU meet-up chat rooms, in addition to one-time and recurring donation options."
"Not only does the spare change feature in the app serve as a way to reach donors and raise money for the university, but the I Heart My HBCU app is also providing a way for Xavierites to reconnect and remain connected no matter where they are in the world," said Lacrecia Jones, Director of Alumni Relations & Annual Giving at Xavier.
---
---
UMES partners with Alaska Airlines for commercial airline pilots 
By Sheyla Fairley
Alaska Airlines and its regional carrier Horizon Air launched a program called True North. The program will offer financial assistance to University of Maryland Eastern Shore, Princess Anne, MD, undergraduates who are training to be commercial airline pilots, while also attempting to increase more diversity in the flight industry.
"Often the barrier to students entering this in-demand, well-paying career is the expense of the flight training," said UMES President Heidi M. Anderson. "This partnership will ensure any student who comes to UMES and wants to be a pilot, will be able to pursue their course regardless of their financial situation.
Alaska Airlines pilot Capt. Ron Limes says he's excited by the program because "it will remove so many barriers — whether that be financial or otherwise — for Black, Indigenous and people of color pilots to have full and rewarding careers in aviation."
Read the full article, here.
---
---
WSSU honors Dr. Charles Richardson
By Sheyla Fairley
During WSSU homecoming, Winston-Salem State University's, Winston-Salem, NC, School of Health Sciences honored alumni Dr. Charles Richardson with the 2021 Healthcare Legends of East Winston.
Richardson is a doctor and serial inventor who has an undergraduate degree from WSSU, his MD from the Central America Health Sciences University School of Medicine, Belize City, Belize, and his MBA from the University of South Carolina, Columbia, SC. He is the founder, chairman, and CEO of Cleveland Heart, and developed the left-ventricular assist device (LVAD), the right-ventricular assist device (RVAD) and the total implantable, electric Total Artificial Heart (TAH).
"WSSU was where it all began and the support from the faculty and staff was so instrumental. I am truly honored and humbled by this award and look forward to many years of continued association with WSSU," shared Richardson.
For more information, read the full article here.
---
---
Winner of Original Hip-Hop Track Contest announced by JPay
By Sheyla Fairley
Previously, JPay, an Aventiv Technologies company that provides communication services and free educational and re-entry resources to correctional facilities, sponsored a hip-hop writing contest which was open to incarcerated individuals. Music students from Morris Brown College, Atlanta, GA, had partnered with recording artist Lecrae for this event.
The students would read over all the lyrics that were submitted for the contest and narrow it down to 25 entries, with the final selection being made by Lecrae. The winner who ended up being chosen was Ms. Carmela Mose, who is currently incarcerated at the Central California Women's Facility in Chowchilla, CA.
According to an article, Lecrae will meet with Mose at the facility to record her lyrics and eventually release them, where the song will then be made available for free to inmates who have access to the JPay and Securus music platform. The song also will be available through streaming services such as Spotify and Apple Music.