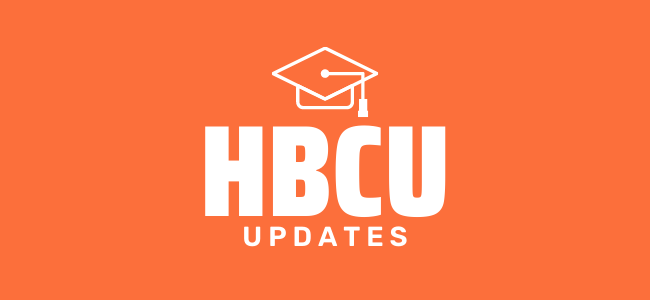 ---
---
Hampton University's marching band to perform at Macy's Thanksgiving Day Parade
By Sheyla Fairley
The Hampton University, Hampton, VA, Marching Force band will be featured in the 2021 Macy's Thanksgiving Day Parade. In an article, the band was originally supposed to perform in 2020, but their appearance was postponed to "enhance safety protocols abided by the CDC and New York City safety regulations" because of the COVID-19 pandemic.
"Rooted in tradition and with explosive energy, the Hampton University Marching Force delivers outstanding, entertaining shows that time and time again bring the crowd to their feet. We look forward to introducing the talented students of Hampton University to our Parade audience," said Wesley Whatley, creative producer for the event.
The band will now perform at the 95th Annual Macy's Thanksgiving Day Parade, scheduled to take place this November 25 from 9:00 a.m. to 12:00 p.m.
---
---
Morgan State to revive its wrestling program
By Sheyla Fairley
After a $2.7 million donation from HBCU Wrestling (HBCUW) and Mike Novogratz, a former wrestler and CEO of an investment firm, Morgan State University, Baltimore, MD, announced it would be bringing back its wrestling program following a 24-year hiatus. Additionally, Morgan State will be the only HBCU to offer wrestling as an NCAA Division I sport.
As vice president of the Black Wrestling Association, Kerry McCoy thinks the announcement of the program is important for future Black wrestlers.
"This gives young people from across the nation an opportunity to participate in the sport that they love and get a better understanding of their culture," said McCoy. "And considering what's going on in our country, it's another opportunity to elevate and celebrate the diversity that we have by giving another segment of our population an opportunity to experience their culture and really build that self-awareness."
For more information, read the full article here.
---
---
Liberian teen gets offered a full scholarship from Livingstone for returning lost money
By Sheyla Fairley
Thousands of miles away in Liberia, Emmanuel Tuloe was riding his motorcycle taxi when he found a plastic bag containing $50,000 in U.S. dollars on the side of the road. He gave the money to his aunt to hold until he was able to give it back to the owner. So when Musu Yancy, a businesswoman who lost the money, made a plea on Liberian radio begging for the money back, Tuloe returned it.
This selfless act from Tuloe has earned him praise and has inspired people from around the world which prompted Livingstone College, Salisbury, NC, to grant him a full ride scholarship.
"It sets an example for young people in Liberia to begin to practice integrity, honesty, to be selfless, and to be humanitarian," said the Liberian Ambassador to the United States George S.W. Patten, Sr. "What Livingstone has done today is send a very powerful message to Liberian people about being upright and doing the right thing."
Read the full article, here.
---
---
Bennett College names Kwanza Jones as Board Chair
By Sheyla Fairley
In a release, Bennett College, Greensboro, NC, has elected "artist, entrepreneur, philanthropist and multimillion-dollar impact investor Kwanza Jones as Chair of the Board of Trustees" where she has succeeded North Carolina State Senator Gladys A. Robinson in the position.
"Kwanza Jones brings catalytic leadership and a sense of urgency that is already propelling us into an exciting period of growth and expansion of opportunities for women at Bennett and beyond," said Suzanne E. Walsh, President of Bennett College. "She is leading our very engaged Board of Trustees who are fully committed to Bennett being open to and for the future."
Senator Robinson goes on to state how excited she is to "pass the Board Chair baton to Kwanza Jones" and how people need "the kind of leadership that Kwanza offers."
---
---
Juwan Carter leads NSU to success
By Sheyla Fairley
Norfolk State University, Norfolk, VA, quarterback Juwan Carter has already made some impressive achievements while out on the field.
In a release, Carter helped Norfolk State win its fifth straight game, 45-31, by handing the ball off to "senior Cameryn Brent, who ran through an open hole in the middle of the field caused by the misplaced defense for a 57-yard touchdown to ice the game for the Spartans."
Carter completed 26 of 29 passes for 332 yards and broke a school record with 21 consecutive completions. Furthermore, his 89.7% completion rate is the second-best in school history, after Chris Walley's 90.9% (20-of-22) set against Morgan State in 2010.
For more details, read the full article here.