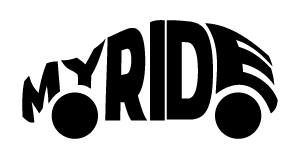 ---
Fall Car Care
By Bernard Freeman
Part 1 of 2
Common Car Care Issues | Under the hood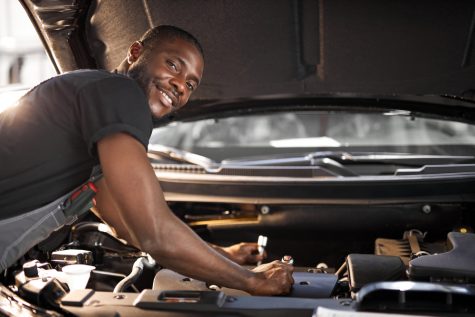 Routine service and maintenance are as vital to your car as the warranty everybody keeps calling you about.
Regardless, no good thing – a fine-tuned machine in this case – lasts forever. Issues will eventually arise. They are as common as death and taxes. However, there is a way to reduce the chances of breakdown and expensive repairs by keeping an eye out for these common car problems that tend to appear, according to YourMechanic.com.
THE WARNING LIGHT
The warning light is a common issue for U.S. motor vehicles. These lights appear in the dashboard when a sensor in the vehicle's computer, or engine control unit, detects a problem. It's best to leave the diagnosing to the professionals. In other words, go see a mechanic.
A SPUTTERING ENGINE
Nothing will ruin a day faster than a sputtering engine.
Always comply to recommended maintenance and timed replacement of fuel and ignition system components as recommended by the manufacturer.
POOR FUEL ECONOMY
This is often caused when fuel system components, such as fuel filters, air filters, mass air flow sensors and O2 sensors get dirty or wear out. A breakdown in this vehicular ecosystem will cause the engine to consume more fuel than usual. Being proactive in routine servicing is the solution.
A DEAD BATTERY
We've all been there. Jump in the car, try to fire up the ignition and nothing happens. The car experts advise us to replace your car battery every 50,000 miles or three years, even if it's not showing signs of slowdown. See also, damaged alternator and battery temperature sensor.
THE STARTER
The starter motor is what cranks your engine over, which begins the starting process. When this fails, it's usually because the electrical solenoid has been damaged, the starter motor breaks, or another electrical fault occurs.
SHAKING STEERING WHEEL
Many things could be at play here. If it happens just as you're beginning to drive after starting the car, wheel bearings or damaged suspension components are likely the issue.
If it happens at higher speeds, it's typically a tire/wheel balance issue. For amateurs, go to your mechanic to make a diagnosis.
OVERHEATING
It might surprise you to learn that overheating is a rarity. Proper maintenance of the radiator, including flushing services, and switching out the water pump before it goes south are effective ways to reduce the potential for overheating issues.
BEST CAR WAXES AND SEALANTS | Products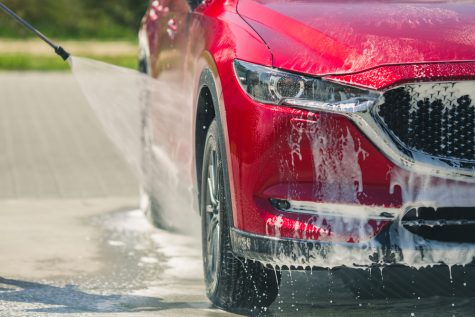 Car waxes and paint sealants are both effective ways to protect the investment you have made in your car.
Both protect the paint layer from UV rays and intense heat of the sun, moisture, oxidation, contaminants and mechanical erosion. Car waxes are derived from natural ingredients. Paint sealants are entirely synthetic polymer-based and provide lasting protection to the color of your car. Car and Driver rank its best, from five to one.
'GRAND FINALE'
Zaino's Grand Finale, a spray sealant, boasts "a high gloss, deep 'wet' finish, thanks to its synthetic polymer formula." Car and Driver continues: "The shine looks great and after a few weeks, the coat still seemed very much intact and continues to bead water. The only downside is it was a bit hard to apply it evenly, so they recommend diluting the solution if you have difficulty applying evenly." Zaino is strictly web-based. Go online to buy some.
'LIQUID WAX'
Liquid Wax by CarGuys advertises getting a wax shine with added synthetic protection from its polymer formula. Car and Driver reports "really solid results" in their testing. After a few weeks, the publication said, the coat still "seemed very hydrophobic."
'MIRROR GLAZE SYNTHETIC SEALANT 2.0'
Manufactured by Meguiar's, this formula is similar to other Polymer-based formulas known for hydrophobic capabilities. The downside is it's not a spray-on formula and must be essentially applied and fully buffed like traditional car wax. It can be messy.
'REVIVE'
By manufacturer Hydrosilex, the spray-on silica-based Sio2 formula is designed to be a temporary ceramic coating. "Amazing hydrophobic qualities," reported Car and Driver.
'THE LAST COAT'
"The best wax replacement since, well, ever," according to Car and Driver. Users will be "blown you away" by its effectiveness, durability, and "especially ease of use." "It gave a very hard and mirror-like shine that was extremely durable and held up from the elements, washing, and much more."
The Last Coat was founded by a professional detailer with more than 20,000 hours of real-world detailing experience. And it is 100% made in America, San Diego, California, to be exact. At one point, The Last Coat boasted more than 7,000 five-star reviews.