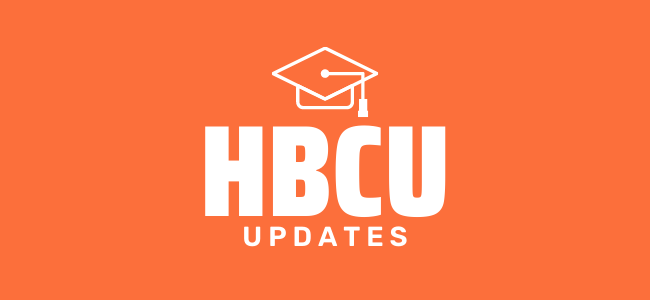 ---
Students at Atlanta HBCUs come together to protest housing conditions and funding
By Sheyla Fairley
In an article, students from Clark Atlanta University, Morehouse College, Morris Brown College, and Spelman College — colleges all located in Atlanta, GA — have joined forces to "demand improved student housing" and urge "Georgia's congressional delegation to provide more funding for their institutions and student loan debt relief."
Since October 18, 2021, students have gathered outside the Rush Memorial Congregational Church at the Atlanta University Center to meet with the administrators to cite the issues they have on campus and to discuss the demands they want met.
The students were inspired by the recent protests taking place at Howard University to be able to take a similar stance on the matter.
Read the full article, here.
---
---
HBCU graduate creates online marketplace catered towards Black people
By Sheyla Fairley
Keisha Spivey, graduate of Hampton University, Hampton, VA, and later John Jay College, New York, NY, created ShoptheBlackFoodMarket.com. It is an online marketplace that sells and promotes Black-owned food brands.
Initially, Spivey had her master's degree in Forensic Psychology, but she re-established her bond for cooking which led her to develop the ShoptheBlackFoodMarket.com.
"Cooking to me represented happiness. For me, it's the promise of spending time with my loved ones," said Spivey.
According to her, Spivey wanted the platform to draw awareness to the Black-owned food brands and to help Black-owned food businesses have "access to a platform that will help them build product line awareness, increase consumer purchases, cross-market to other Black-owned business customers, and potentially get into major chains because their brand sales demand it."
For more details, read the full article here.
---
---
New bleachers getting installed at WSSU's Gaines Center
By Sheyla Fairley
For Winston-Salem State University, Winston-Salem, NC, new bleachers are being installed at its C.E. Gaines Center with handrails and a couple of seatbacks added to them.
Though with the renovation at Gaines Center, it is not up for games, but sports teams have made use of other areas for practice such as Whitaker Gym, the courts at the Donald J. Reaves Student Activities Center, and etc.
In a release, the original bleachers, which were made of metal and have been around since the late 1970s, will now be replaced with ones made of plastic to make it easier to clean and be more comfortable.
---
---
Road signs installed to recognize two of Kentucky's HBCUs
By Sheyla Fairley
On October 20, 2021, Governor Andy Beshear announced that five new roadside signs will be installed to bring attention to Kentucky's two historically Black colleges and universities.
Three signs in Louisville will honor the Simmons College of Kentucky, Louisville, KY, and two in Frankfort will honor Kentucky State University, Frankfort, KY.
"Louisville and Frankfort are home to the state's only HBCUs, and these signs will elevate awareness to Kentuckians and travelers alike of the historic significance these higher learning institutions have played in Kentucky's history," said Beshear. "These institutions, their missions and the people they serve are vital parts of Team Kentucky and crucially important as we build a better Kentucky for every family."
For more information, read the full article here.
---
---
Partnership between candy company and two HBCUs
By Sheyla Fairley
Now and Later® candy partnered up with Clark Atlanta University, Atlanta, GA, and Howard University, Washington, DC, to provide black students with same-race role models.
In an article by Forbes, the partnership benefits students by bringing in celebrities who graduated from HBCUs for them to interact with in hopes it will encourage the students to "reach their goals if they see someone like themselves achieving success."
Think Like a Man actor and host of MTV reality TV series Are You the One? Terrence Jenkins, better known as Terrence J, will be participating in the program to talk to and answer questions from students. Keshia Knight Pulliam, best known as Rudy Huxtable from The Cosby Show, will also join.
Both performers will host a class at Howard University and Clark Atlanta University, respectively.
For more details, read the full article here.
---