---
January 2020 Athlete of the Month
By Bonnie Davis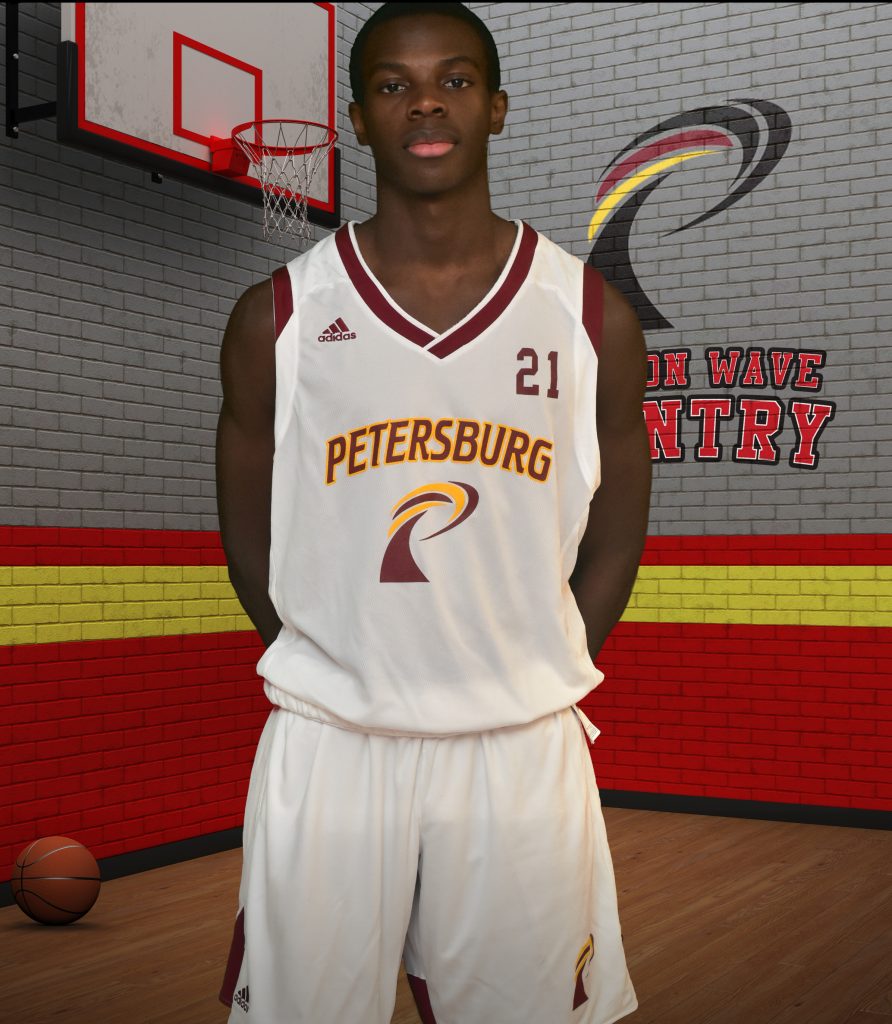 Joseph Briscoe
Sport: Basketball
School: Petersburg High/ Richard Bland community college
Class Of: 2021
 GPA: 3.76
 Family: Father- Joseph Briscoe; Mother- Sherene Burke
Hometown: Port Antonio, Jamaica
Current City: Petersburg, Virginia
Athletic Accomplishments: 
Boys Track MVP
Boys cross country coaches award
Boys outdoor track Most valuable player
Track and field coaches award
Region 3A Track & Field 2nd place in high jump
Favorites:
Color: Blue
Food: Chick-fil- A
Movie: Coach Carter
School Subject: Science
Pro Basketball Team: Golden State Warriors
Personal Motto: "It's only Impossible, cause you haven't done it yet".
---
Do you plan to attend college after high school? 
Yes
Are you planning to play basketball there?
Yes I am.
What do you plan to study?
Sport Medicine
What position do you play?
Power Forward & Center  
How long have you been playing basketball? 
I've been playing basketball since I was young but I actually started playing organized basketball in the 9th grade.
Why did you start playing?
I started playing basketball, because I got attached to it and it makes me feel better as a person when I play.
Which sport is your favorite?
Basketball
What do you like about basketball? 
The adrenaline rush, the bond with my teammates, and just the overall atmosphere of the gym when I play a game.
What has been your proudest moment, your best moment on the court? 
When I got my first in game dunk.
What has been the biggest challenge about playing basketball? 
When I got a fractured nose and had to sit out a couple games.
What does a typical week in basketball season look like for you? How often do you train?
I work out often including practice which would be Monday-Saturday, I'll work out in the mornings before school as well.
You are a member of the Athletic Leadership Council. What does that involve?
Helping around the Petersburg community, like painting parks, cleaning up the neighborhoods, and sometimes helping kids with camps or classes during the summer.
What type of community service interests you? 
Neighborhood cleaning; we would walk around and clean the trash off the streets and the parks. Help at the elderly homes, such as bingo or any other events.
For what or whom are you most grateful?
I'm grateful for the support of my parents, coaches, and everyone who has helped me on my journey so far.
Who or what inspires you? 
It's no one in particular, but just seeing my parents, who are not able to give me everything, but working hard to make sure I have what I need instead of what I want. Seeing homeless or less fortunate people just pushes me to be successful in everything I do.
What is your career goal? 
To play at the highest level of basketball, and also to get my doctorate and be in the medicine field.