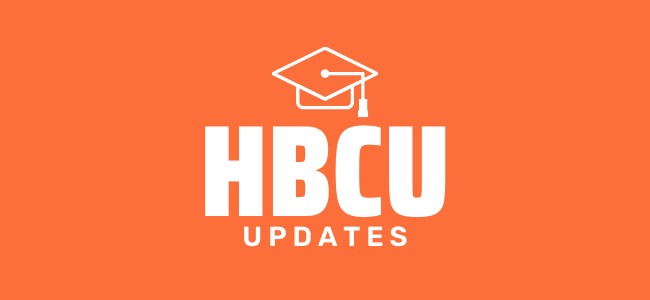 ---
---
Hampton University linebacker signs WWE NIL deal
By Sheyla Fairley
Hampton University, Hampton, VA, linebacker KeShaun Moore was among 15 collegiate athletes to be signed to the World Wrestling Entertainment's NIL program – "Next In Line."
As stated in an article, the NIL program serves to "recruit and develop potential future Superstars, and further enhances WWE's talent development process through collaborative partnerships with college athletes from diverse athletic backgrounds".
"Keshaun is an extraordinary young man on and off the field. I'm excited for him because he is continuously leading by example and raising the standards of excellence for Hampton football," said head football coach Robert Prunty. "He is the only HBCU student-athlete in this program, which speaks volumes about the doors he has opened for himself and wants to open for others to excel around him."
For more information, read the full article here.
---
---
SC State coach selected for coaching fellowship
By Sheyla Fairley
South Carolina State University, Orangeburg, SC, assistant football coach Na'Shan Goddard is one of six college coaches selected to participate in the National Football League's Bill Walsh Diversity Coaching Fellowship.
As stated in a release, the program's objective is to give "coaches opportunities to observe, participate and gain experience with NFL clubs, and help them eventually land full-time positions in the league."
"We are very excited to welcome six new coaches to this year's training camp staff," said Chicago Bears head coach Matt Eberflus. "We are eager to work together to reach a common goal and are looking forward to learning from each other. I am confident that these six bright coaches will be great assets to our team, and I'm excited to see them grow and develop over the course of training camp."
---
---
Partnership between Base10 Partners and Robert F. Smith's Student Freedom Initiative to expand investment options for HBCUs
By Sheyla Fairley
According to an article, Base10 Partners and the Student Freedom Initiative are teaming up to provide historically Black colleges and universities with "greater access to venture capital investing, without the traditional barriers to entry" which will in turn lead to "reducing the student loan debt burden and to increasing the resources available to student service."
"This partnership is another example of what is possible when we are intentional and collaborative. By specifically addressing barriers (e.g., minimum investment, liquidity, expenses, and holding period) which have typically prevented HBCUs from gaining access to alternative investments, this solution will become an integral component in addressing the endowment wealth gap between HBCUs and their white counterparts," said Robert F. Smith, Chairman of the Student Freedom Initiative, as well as the founder, chairman and CEO of Vista Equity Partners.
For more details, read the full article here.
---
---
TSU and NASA team up to expand education, workforce, and research opportunities
By Sheyla Fairley
As stated in a release, Texas Southern University, Houston, TX, and NASA Johnson Space Center have signed a Space Act Agreement where the goal is to "create a sustained pipeline of diverse talent for science, technology, engineering, and mathematics (STEM) careers at NASA's Johnson Space Center and the surrounding companies that provide support for its operations."
"This partnership will make a difference in the lives of our students and faculty. As the university continues to work tirelessly to provide opportunities for students and achieve unprecedented success at an accelerated pace, it is our belief that this partnership can be a model for other HBCUs throughout the country in changing the landscape of engineering and other STEM disciplines," said TSU president Dr. Lesia L. Crumpton-Young.
---
---
WVSU awarded grant by USDA for Agriculture Business Innovation Center
By Sheyla Fairley
After being given a $1.92 million grant from the U.S. Department of Agriculture, West Virginia State University, Institute, WV, will be establishing an Agriculture Business Innovation Center (ABIC) with three other HBCUs.
The three HBCUs collaborating with WVSU are North Carolina A&T State University, Greensboro, NC; Alabama A&M University, Huntsville, AL; and Kentucky State University, Frankfort, KY.
According to an article, the new innovation center will be located at N.C. A&T which will "serve as a technical assistance hub to enhance agriculture-based business development opportunities nationwide."
"West Virginia State University is excited to partner with our sister HBCUs to provide this much-needed regional innovation center to support agricultural entrepreneurs and serve socially disadvantaged populations," said WVSU president Ericke Cage.
Read the full article, here.