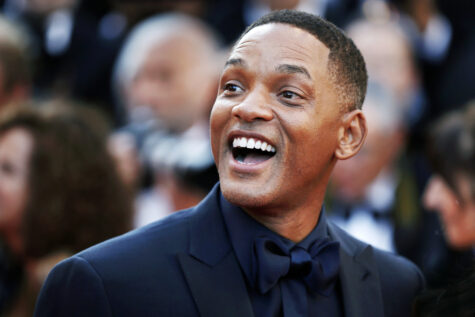 We all have impulses to say or do things that if we took a few seconds to think about it, we would choose to control that impulse instead of acting on it. Taking time to think about it is called impulse control. It is something we all learn how to do as we grow into adults. We learn that there are consequences for our actions and if we don't want to be subject to those consequences then it behooves us to control our impulses. Certainly, there are also positive impulses as well as constructive consequences. However, when discussing impulse control, we are primarily talking about those impulses that could have a negative impact on us or on other people involved.
One of the most public examples of a lack of self-control or impulse control happened at the 94th Academy Awards ceremony when in response to a joke that comedian Chris Rock made about his wife, Will Smith, a nominee for Best Actor, walked up onto the stage and open hand slapped Chris Rock across his face. The Academy Awards is the annual mega gala for the "who's who of Hollywood elites" and is broadcast worldwide. So literally with the whole world watching, Will Smith physically assaulted Chris Rock. The "Twittersphere" went crazy and social media memes and hashtags popped up immediately and even though there was still another hour and a half left for the broadcast, with the Best Actor Awards, the Best Movie, and other prominent awards yet to be given out, no one could think about any of that. All anyone was talking about was "the slap" that reverberated around the world. And even though Will Smith did win Best Actor for his portrayal of Richard Williams in the film King Richard, no one was talking about that.
Usually, the award winners go on talk shows, the nighttime big three of Kimmel, Fallon, and Colbert; Will Smith did not get invited anywhere to talk to anyone about his incredible achievement. He is one of only four other Black men that have won the Best Actor Oscar. Will Smith's Best Actor award makes him only the 5th Black man to receive the highest achievement for an actor in Hollywood. Unfortunately, due to his lack of impulse control and what I consider to be juvenile behavior, nobody is talking about any of that and are entirely focused on #TeamWill or #TeamChris.
No matter what, we cannot always do what we want to do or say what we want to say because when we take the time to weigh outcome and impact, we determine that we are not willing to risk what could be irreparable consequences. Many people have suffered the consequences of a single impulsive action for the rest of their lives. Most would say if they had it to do over again, they would have made a different choice. None of us wants our life's work or career-long achievements to be distilled down to a single event or mistake that we made in a moment where we allowed our impulses to override our good judgement.
When your life is on display as a public figure, a Hollywood personality where public support and adoration are so important to your bottom-line, you must always be aware of your public personae and your public behavior because it is always under scrutiny. It comes with the territory. So, when a comment about someone you love is offensive, distasteful, rude, or insensitive if you are not a public figure at an awards ceremony being broadcast around the world, your impulse to walk up and slap the person across the face and then go on a

foul-mouthed tirade expressing your (perhaps justifiable) outrage, the consequences might be that you are arrested and charged with assault. Or perhaps the two of you will just throw down right there and exchange blow for blow until somebody is unconscious or concedes. However, when you are one of the most famous people in Hollywood, you don't have that option because the consequences for your lack of impulse control will cost you far more than the brief moment of satisfaction you may find in following through with an impulse that was far more juvenile than heroic.