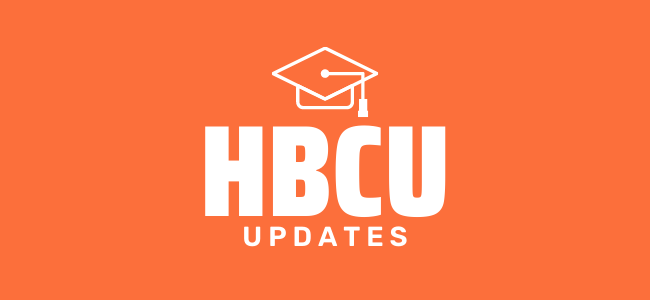 ---
---
Generous donation gifted to an Arkansas HBCU
By Sheyla Fairley 
As stated in an article, Philander Smith College, Little Rock, AR, received a $2.5 million donation from an anonymous donor "to support low-income students desiring to obtain a bachelor's degree."  
The same anonymous donor already supported the school a few months back by gifting $250,000 for a scholarship "which will award 100 juniors and seniors $2,500 respectively during the current 2021-2022 academic school year." 
"My heart overflows with gratitude and amazement for the level of transformational generosity by our anonymous donor," said Dr. Roderick L. Smothers, Sr., president of Philander Smith College. "This monumental donation will provide tremendous opportunities for our scholars who hail from every walk of life. This gesture not only affects the lives of our students but communities across the nation." 
---
---
Class of 2022 announced for Black College Football Hall of Fame
By Sheyla Fairley 
The Black College Football Hall of Fame has selected seven inductees from a list of 29 finalists who had been determined earlier by the BCFHOF selection committee for the class of 2022. 
The BCFHOF Class of 2022 includes: coach William "Billy" Nicks (Morris Brown College and Prairie View A&M University), running back John "Big Train" Moody (Morris Brown College), contributor Roscoe Nance (Tuskegee University), lineman Nate Newton (Florida A&M University), tight end Ben Coates (Livingstone College), wide receiver Sammy White (Grambling State University), and wide receiver Donald Driver (Alcorn State University). 
"On behalf of the board of trustees, congratulations to the Class of 2022," said BCFHOF co-founder and 2011 inductee Doug Williams. "These men should feel proud of this honor. They have been voted some of the best to ever play, coach or contribute to football at a Historically Black College and University." 
Read the full article, here. 
---
---
Holly Hill entrepreneur motivated by pandemic to open spa 
By Sheyla Fairley 
Graduate of Bethune-Cookman University, Daytona Beach, FL, Tyesha Warren used the money she obtained from her COVID-19 stimulus to start her own business, WarrenTy Waxing & Extractions in Holly Hill. 
Before working for herself, Warren had a few stints where she worked as a teacher or food server but it really wasn't what she wanted to do. According to an article, it was her "passion for beauty and wellness that led her to start her own business" and which led her to receive her esthetic certificate. 
"Honestly, it all happened so fast," she said. "I've been working in the restaurant and hospitality industry forever. I wasn't passionate about working for someone else. So I had to figure out what I was passionate about. I know so many people that have jobs because they need to have a job. That was me for so long. The first 35 years of my life, I worked for other people. These next 35 years of my life I want it to be about what I want." 
---
---
New structure to be added to Lincoln University farms
By Sheyla Fairley 
Lincoln University, Jefferson City, MO, will be adding several new greenhouses, high tunnels, and workhouses with construction to be completed by May 2022. 
In a release, "three greenhouses, two high tunnels and a workhouse are taking shape at Alan T. Busby Farm and two greenhouses, one high tunnel and a workhouse are being added on G.W. Carver Farm." 
"Lincoln University has added several faculty members that will be doing research utilizing funds that we received from the USDA for different research projects on different topics," said LU farm manager Christopher Boeckmann. "And basically now that we have those faculty members and those researchers in place, as they get grants approved we're needing more space for them to perform that research and complete their projects." 
---
---
Spelman College graduate as Federal Reserve nominee
By Sheyla Fairley 
Lisa Cook, a graduate of Spelman College, Atlanta, GA, is a potential nominee to a 14-year term on the board of the Federal Reserve System, the nation's central bank. 
She earned her bachelor's degree at Spelman,  a second bachelor's degree from St Hilda's College in Oxford, England, her masters at Cheikh Anta Diop University in Dakar, Senegal of West Africa, and her doctorate at the University of California, Berkeley. 
In a release, Cook teaches at Michigan State University as a professor with a focus on economics and international affairs; she also served as a "senior advisor on the Council of Economic Advisers" during the Obama administration. 
For more details, read the full article here.