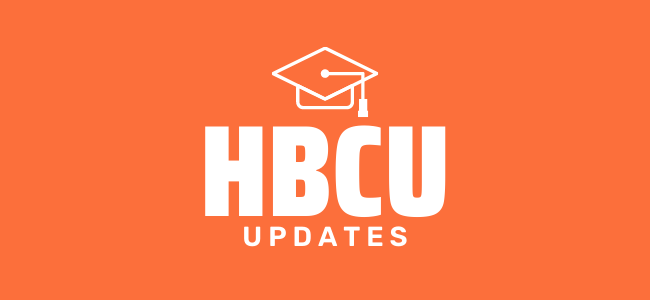 ---
---
TSU president selected as vice-chair for President Biden's HBCU advisory board
By Sheyla Fairley
Tennessee State University, Nashville, TN, president Dr. Glenda Glover has been appointed by President Joe Biden to serve as the Vice-Chair of the President's Board of Advisors on historically black colleges and universities. According to a  release, she is a member of Alpha Kappa Alpha Sorority, Inc., the same as Vice President Kamala Harris.
Established by the Carter Administration and under the Biden-Harris Administration, the board will advance the goal of the HBCU Initiative to provide a high-quality education for their students. The Initiative is divided into three primary areas of focus which are programs, projects, and policies that will all together help eliminate barriers HBCUs face in providing that education.
---
---
HSSU to turn historic building into jazz institute
By Sheyla Fairley
Harris-Stowe State University, St. Louis, MO, announced there would be an estimated $3 million renovations done on the historic former Vashon Community Center. Once the work is expected to be completed in August 2022, the building will be used as the house to the Don and Heide Wolff Jazz Institute and National Black Radio Hall of Fame.
"When you think about…jazz and blues, and why it became so popular…it's because you could feel the music, you could feel what was happening in history during that time," said Michael B. Kennedy, president of architectural firm KAI Design and Build. "It's the passion in that music that came to life. And the things that happen on this campus, and that are going to be happening in this building, are going to come to life as you walk through."
For more details, read the full article here.
---
---
MSU president to keynote MLK Jr. Day at Purdue
By Sheyla Fairley
David K. Wilson, president of Morgan State University, Baltimore, MD, will serve as keynote speaker at Purdue University's, West Lafayette, IN, Martin Luther King Jr. commemorative celebration.
"President Wilson inspires the nation, and we are thrilled to have him share his experiences and motivate people to personal, civic and even career action," said John Gates, Purdue's vice provost for diversity and inclusion. "As we honor the legacies of these two great institutions and our emergent partnership, I expect that we will engage with Dr. King's vision of the beloved community. We invite all to join us for these exciting events."
According to an article, the lecture will take place at 7:00 p.m. on January 18, 2022 in "Stewart Center's Loeb Playhouse on Purdue's campus" where it will be "free and open to the public and also will be livestreamed online."
---
---
NC A&T junior designs and models for Urban Outfitters
By Sheyla Fairley
North Carolina A&T State University, Greensboro, NC, fashion and supply chain management major U'lia Hargrove worked over the summer as an intern for Urban Outfitters.
She, along with students from other historically Black colleges and universities, designed and modeled apparel to represent their schools to promote HBCUs. The items are made available for purchase at urbanoutfitters.com.
"It was pretty amazing to bring light to HBCU's, and even for them to bring African Americans in the space at Urban Outfitters to work for them. That was pretty amazing because you don't really see a lot of representation within the fashion industry. I really appreciate that as well having to experience that," Hargrove said.
For more information, read the full article here.
---
---
Bowie State and Rhodes University team up for new program
By Sheyla Fairley
Launching in spring 2022, the Entrepreneurial and Technological Empowerment Program (ETEP) will bring students from Bowie State University, Bowie, MD, and Rhodes University in South Africa together to equip them with technology and entrepreneurship skills, so they can make an impact in communities and businesses.
According to an article, the program will "introduce students at both universities to technologies that can help businesses in fintech, blockchain and other emerging tech areas, including cross-border payments or digital currency."
"Our goal is that students on both sides of the globe get into the community, understand what the challenges are and get something bigger than a class or bigger than a project," said Andrew Mangle, an assistant professor in the department of management information systems and a key organizer on ETEP.
Read the full article, here.