Did you know that God designed work and is concerned about your ability to use your talents and gifts to help fulfill His plan for the earth?  That's lofty thinking, right? To even contemplate that a higher being has time to be involved in my work life is humbling.  But it's true.  God created man (woman) on earth to dominate it (Genesis 2:15).  When He put Adam and Eve in the garden of Eden, their only task was to take care of the earth and have domination over the animals.  Of course, we know what happened next caused that peaceful existence on earth to become a place of "toil and work" (Gen. 3:17).
Just how God was involved with earth back then, He's still involved today. He wants the best for you and your life. And the wonderful thing is that He created you to be the unique human you are!  All your talents, skills and abilities were designed to assist you to live out your best life serving the earth.  Your added education and experiences help to round out your skillset and distinguish you from others.  You are a gift to the earth!
Most people, especially workers don't look at their skills as being "divinely inspired."  We spend our entire life seeking the best work environments to match our education and skills, only to be troubled by workplace trauma and dramas.  Some of these situations become so uncomfortable we resign or are forced to quit.  If this has happened to you (most of us have experienced being fired or let go), I encourage you to take time and examine the situations.  What caused this work environment to be so toxic?  Were you unknowingly pulled into office gossip and conflicts?  Were you the cause of some of the toxicity in the air?  Are you always complaining or looking for fault in your co-workers? Did you show up to work on time and present the best skills?  Did you display positive character traits like being kind, gentle, loving, sincere, dependability and hard work?
There's a current exodus of workers leaving jobs.  Some people are hopping from one job to the next, seeking top dollar wages.  Some people are obviously leaving terrible working environments caused by poor management and safety concerns.  While some reasons are valid, whatever the reasons, it helps to analyze each situation to discover if there was anything YOU could have done to prevent this unpleasant work situation.
Work is a blessing.  It is a gift to be able to share your skills and talents with an employer willing to pay you an honest wage.  Let's look at each job position like it is a ministry and strive to do and be our very best.  Employers are looking for people with good character.  They can teach workers the skills needed to succeed at a job, but teaching character and honesty is difficult.  Practice being the "best you" and think of work as a place to showcase your God-given abilities.  Believe me, it will make all the difference to your workday and even your career.  Watch God bring people in your path to help you succeed.  You'll start connecting with similar positive-minded people (on and off the job) and really see the move of God in your life.  He really does care about everything in your life, including your work.  You are not a life of many separate parts. It's our mission, our job, our entire life to bring it– home, church, work, school – all together.
---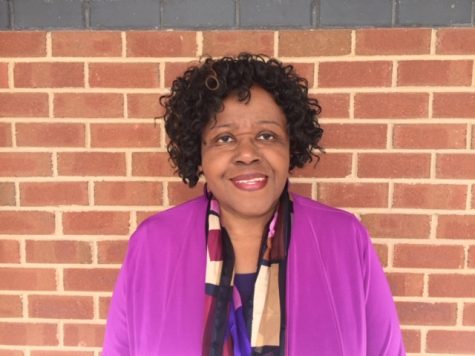 Ajai Blue-Saunders is director at JobsRVA, a local nonprofit engages communities to alleviate poverty by hosting relational job training classes called Jobs for Life.  These classes help individuals prepare for work, mentorship, and learn God's character while developing strong employer networks.  Go to www.JobsRVA.com to find the next classes offered in metro Richmond communities.  Volunteers and employers are always needed to make each class successful.