Located throughout the former Empire, enduring examples of Roman architecture serve to remind us of the wealth, power and influence that Rome spread throughout its domain.
Much of the Romans' architectural mastery is due to their use of concrete. Mixing a dry aggregate with a mortar that would take up water and then harden gave the Romans a range of building materials of great flexibility and strength. Roman concrete is very similar to modern Portland cement. Emperors cemented their reputations with grand public works.
Rome is an extraordinary capital, and it can take weeks or more to get into all the sites, cuisine, and culture. Travelling can often be stressful when visiting a place that has so much to offer. This list will pinpoint the absolute best places to visit if time is of the essence.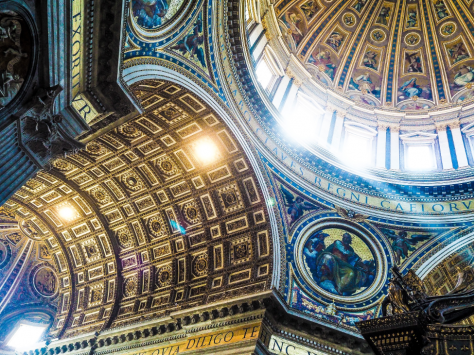 Day 1 – The Vatican, St. Peter's, Trastevere
To get the most out of your day, start early! You'll want to arrive at the Vatican in the morning to beat the crowds. Be sure to dress humbly in reverence of the religious city-state. Take an early walk and explore the global city streets. You can sit on the gorgeous Spanish Steps and take in the ethos and people-watch before beginning your adventure. Next, head over to the Vatican museums.
There are over 54 Christian and art galleries within the city, and the collections are stunning. Be sure to visit the Sistine Chapel, which holds the striking ceiling art of legendary artist Michelangelo.
Once you've gotten your fill of art, stop by Via Delle Grazie and grab some lunch. To top your day off, have some fun at the beautiful neighborhood Trastevere.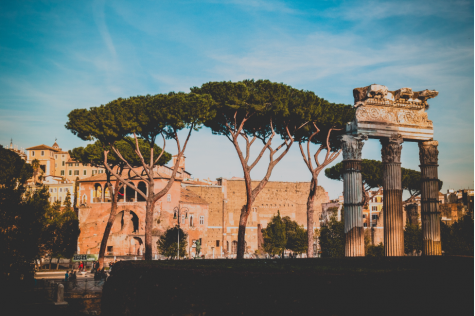 Day 2 – Colosseum, Palatine Hill, Roman Forum
The best way to begin your second day is to hop aboard the Metropolitana (subway) and take a ride to the Colosseo station. You've already booked your tour that grants you access to the Colosseum, Palatine Hill, and the Roman Forum! Be sure to do some research on this ancient wonder beforehand to understand what you're exploring.
Hike up Palatine Hill! The views from the hill towers are stunning and overlook the Roman Forum and Circus Maximus. On your way back, keep left to arrive at the Forum to take in even more majestic views. Finally, grab some dinner and get some rest for your final day!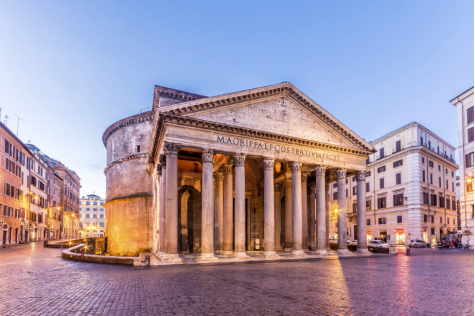 Day 3 – Pantheon, Largo di Torre Argentina, Piazza Navona
Begin your last day with an espresso and head over to the Trevi fountain. Keep with tradition and toss in a coin for good luck! Next, head over to the Pantheon church.
After a good lunch, stroll over to Largo di Torre Argentina, an important junction for all tourists visiting Rome. It is in the old neighborhood of Campo Marzio close to the Pantheon, Piazza Navona and Campo de' Fiori.
Lastly, we have Piazza Navona to explore. This elegant showcase Square in Rome is built on the Stadium of Domitian. If possible, visit at sunset as the sight of the Square is awe-inspiring.
That's it! You've accomplished a fantastic three-day tour. Now, enjoy a great glass of wine and rest up before heading to your next Italian destination.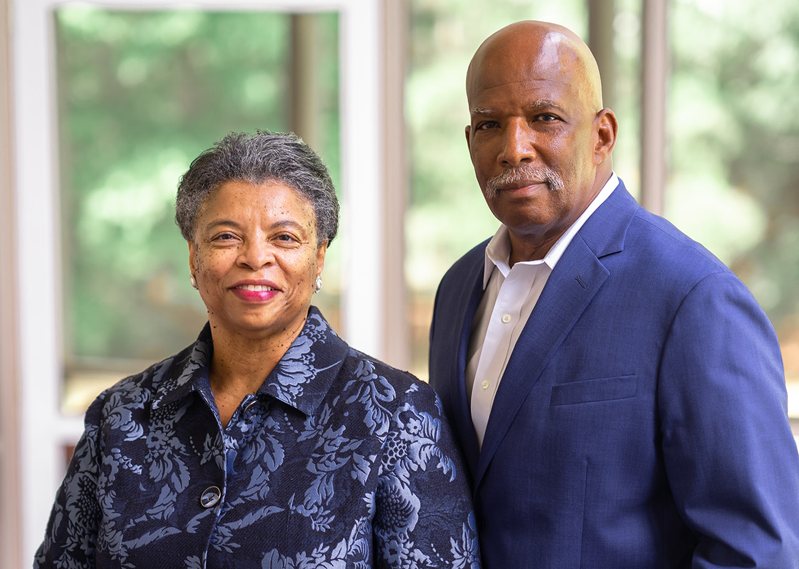 Tillie and Joe James
Tillie James Travel LLC
804.997.9460 | info@tilliejamestravel.com