Venice intrigues us. So much so, we are looking over our calendars to carve out some time to venture to Italy sometime in 2023.  Venice will be one of the cities we will explore while we are there. So come along with us as we share 5 Exciting and Fun things to do while visiting Venice.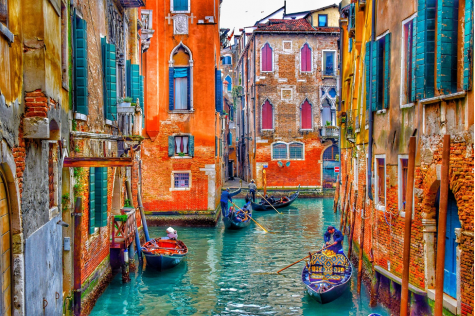 Venice is a city perhaps best explored by water. It has150 canals running through the city, and there is just as much to see by boat as there is on foot.
The city was built on several small, marsh-like islands, which helped create the intricate canal system and floating city effect. In Venice, the canals are treated like streets and still serve a functional purpose for resident Venetians.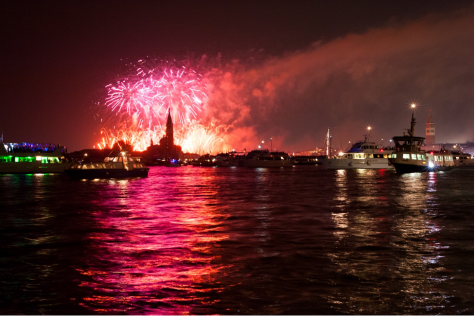 Venice is well known for having some of the most festive and unique holidays.
Carnival, which takes place in February, is perhaps the most well known with its masked balls and parades.
The Festa Della Sensa is one of the most traditional holidays in Venice, celebrating the relationship between the city and the sea. The Dodge would parade out and toss a ring into the sea to seal the marriage, but today the procession is led by the mayor, and a symbolic wreath is placed in the lagoon.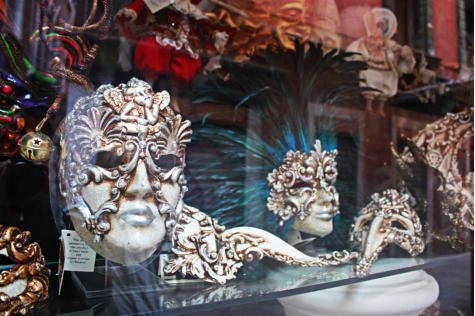 Also known as the City of Masks, Venice has an alluring and romantic reputation associated with centuries-old masks. What has now become a fun souvenir was once part of Venetian daily life. Masks were widely used to conceal the wearer's identity and social status.
Today elaborate and ornate masks are worn mainly during Carnival celebrations. The Carnival of Venice is held annually and ends on Shrove Tuesday, the day before the start of Lent on Ash Wednesday.  You will even see people dressed in traditional Venetian costumes.
When you picture Venice, you undoubtedly picture a gondola floating along the canals. These carefully designed flat-bottomed rowing boats dated back to the 11th century and were once used as the primary form of transportation between the islands.
Gondoliers represent one of the oldest trades in Venice, and they must complete rigorous training before they can take tourists around the canals.
Today, Venice gondolas stand as the city's symbol, empowering its tradition, history, and romance. Enjoy an authentic Venetian experience with a small group or all alone!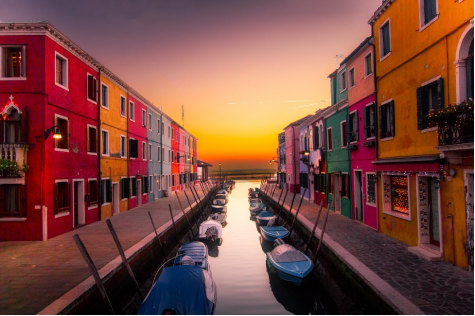 Known for handmade lace and colorful homes, the picturesque island of Burano is a great escape from the crowded streets of Venice. The tradition of the brightly colored houses is said to have been a way for fishermen to spot the island when they returned home from the sea on gloomy and foggy days.
When you take the ferry or the water bus from Venice to Burano, you'll see why this worked as this colorful city began to appear on the horizon.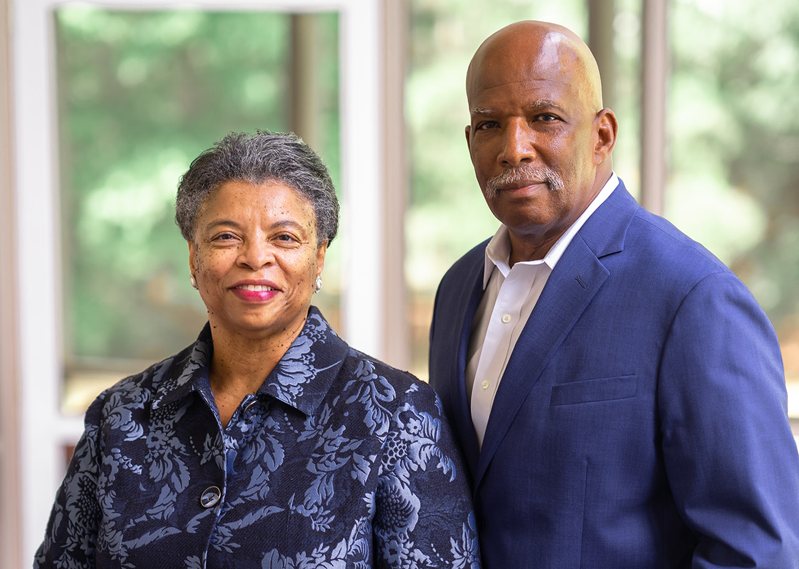 Tillie and Joe James
Tillie James Travel LLC
804.997.9460 | info@tilliejamestravel.com