By Bernard Freeman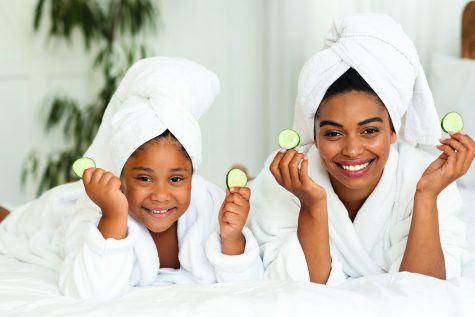 If we've learned anything during the COVID-19 pandemic, it's that vacation can sure look a lot different than what we're used to. Lockdowns and quarantines put a halt on travel on 2020, and families were forced to be creative when booking some down time.
While travel restrictions are easing, you may not be comfortable visiting heavily visited areas. Fortunately, there are lots of great places to spend your vacation locally, including the beach, lake, campgrounds or even the local spa.
Read on for some of the best reasons for ditching the long trip this summer in favor of a more relaxing, easy-going staycation.
Relax Stress Free
Many of us have said, "I need a vacation after that vacation!" A long road trip to the beach is fun and all, but think about all the planning and driving it takes to get there. Staying home for a fun, work-free stretch can actually help you unwind without all the hassles of travel.
Choose a local destination to visit or just stay home and catch up on some rest and relaxation. Avoiding busy airports and rental car locations doesn't sound like a bad idea, does it?
You Can Learn About Your Town
A fun, relaxing staycation may be just what your family needs as it looks to escape and unwind this summer. Depending on where you live and what type of history your town has, you may be able to explore what your local area has to offer.
Check out your local museum or library to find out more about people who came before you.
Plan your staycation around fun local events like festivals or concerts to better appreciate the local talent in your area.
You Can Save Some Serious Money
Flights, hotels, rides, dining out in restaurants, souvenirs and entry fees — the list of things you need to pay for on vacation is seemingly never-ending.
A two-week trip for two can run into the thousands of dollars. Depending on how many people you plan on bringing along on vacation, your bank account or credit card can take a major hit.
Planning a Good Staycation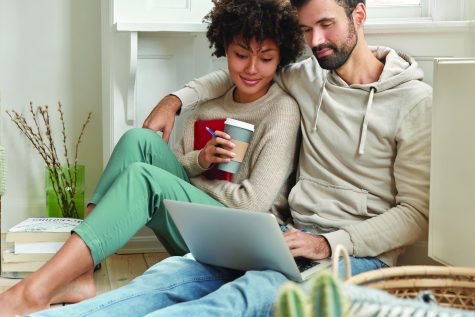 Taking time off work can be stressful if you have a demanding job. Many people dread the thought of shutting down their work for more than a week because of all the projects that are sure to be waiting for them when they get back.
A 2019 study found that 36% of Americans took their last vacation over two years ago, and 51 percent have not vacationed in more than a year, according to the 11th annual Vacation Confidence Index by Allianz Global Assistance.
Throw in the complications caused by a global pandemic, and we're seeing a record number of people simply staying home instead of leaving the office — or their homes — for any extended period of time.
Staycation may be the perfect fix for this trend that is taking over American life.
Don't Rush It
It's easy to see why overworked professionals are hesitant to avoid leaving town with their families. That's even more reason to opt for a staycation this year. When it comes to planning the perfect time away from work, it's important to remember not to rush your plans.
The main point of staying home instead of heading out of town is to create a more relaxing environment. Trying to fit multiple activities or visits into one short staycation is a recipe for stress.
Instead, start planning your staycation months ahead of time. Find a few activities — visiting the local beach or checking out a newly released movie, for example — around which you can build a staycation. Even if you're staying in the same city you've lived in for an extended period of time, get online or read your local newspaper to find some new places to see.
Remember to be flexible if things change. The beauty of a staycation is you're not tied to any specific schedule or responsibilities.
Building your staycation Budget
It's easy to get flippant with your spending when you see the savings a staycation can bring. Be sure to build a budget beforehand so you can stick to a financial plan.
Go out for meals at your favorite nearby restaurants. Spend a night in a local hotel. Plan a "retail therapy" day where you visit local markets and vendors.
Once you have your budget set, stay flexible. Keep it reasonable but remember, you're on staycation.
Let the Kids Help Plan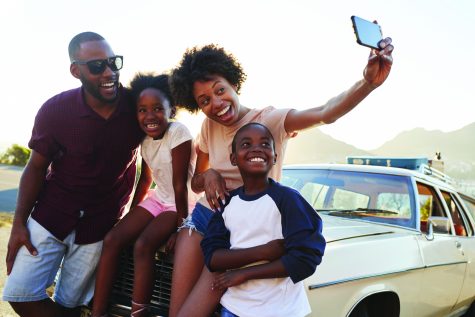 Traveling with kids can be hard. Who wouldn't get stressed out with multiple bathroom breaks, continuous requests for food and trying to keep them quiet in hotel rooms?
A local staycation can help relieve some of that stress, as you can dramatically cut down on the amount of time spent traveling to your destination. Turn your potentially stressful vacation into a fun, localized experience this year.
You just might find that staycations become your new summertime break of choice.
Ask Them for Help in Planning
Have you ever asked your kids where they would like to spend vacation? Their answer may surprise you. Many children might want to visit a local waterpark or hang out in multiple parks around town versus climbing in a rental car or plane for a long trip.
Remember that as a parent, it's all about spending quality time with your kids. If you've found yourself edgy and irritated on past family vacations, choosing to stay local may reduce some of the factors causing your anxiety.
Involve your kids in planning their preferred local activities and watch your family staycation come alive.
Plan Some Indoor Activities
Given the unpredictable nature of the weather, it's smart to have some backup activities that can be spent indoors. Set aside time to watch movies or binge-watch a kid-friendly TV series.
Purchase movie snacks like candy and popcorn and stay in your pajamas. Bring some air mattresses into the family room and spend some snuggle time with your kids.
Other fun activities to bring indoors could be a family board game night or singing karaoke to your favorite songs.
Create Something Cool
Kids are among the craftiest people on the planet. You never know where their creativity and ideas will take them. Put that ingenuity to good use by planning a day full of fun crafts. Support local business by visiting your nearby craft store to stock up on construction paper, popsicle sticks, glue, markers and other creative materials.
Your local craft store may also offer indoor projects or provide easy plans for creating unique crafts at home. Being crafty could also include preparing new recipes, writing fun books or making up new songs together.
Keep Track of Memories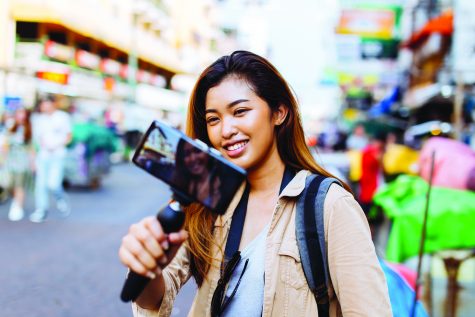 If a staycation happens without any social media presence, did it actually happen?
All joking aside, it seems that Americans are obsessed with documenting every second of their trips to show friends and family members what they've been up to. And can you blame us? We love looking back on old trips and times with our loved ones. This is especially true when you consider the lack of enjoyable travel in 2020.
The good news is, keeping track of your staycation memories is easier than ever before. Read on for ways to capture your special staycation, even if you choose to not even leave your home.
Take Lots of Video
Photos are so 2020. Videos are the new way to tell your staycation story. And thanks to emerging technology, your smartphone can produce the same kind of high-quality video content as some Hollywood studios.
Have your phone at the ready for spontaneous, as well as surreal, moments in time. Save your videos to a "Staycation" album in your phone so you can easily find them.
You can also opt for professional-grade photo editing software. The key to creating great video slideshows with narration or text is how you put together the edits. Take a video production tutorial online before your staycation to really brush up on your skills.
Buy Souvenirs
What is a better reminder of visiting a new place than some kind of souvenir that marks your experience there?
Visiting a local establishment that offers new wine or craft beer? Buy a souvenir mug so you can remember how much you enjoyed your first sip.
As you go to regional museums, parks or festivals, purchase new mugs, T-shirts or magnets to commemorate your time. When you get home from your local travels, dedicate a shelf or wall in your home to celebrate the places you have visited over the years. This will help you remember all the great times you enjoyed.
These types of displays will help you remember all the joys of your staycation, and you'll be able to share your memories with friends, families and co-workers.