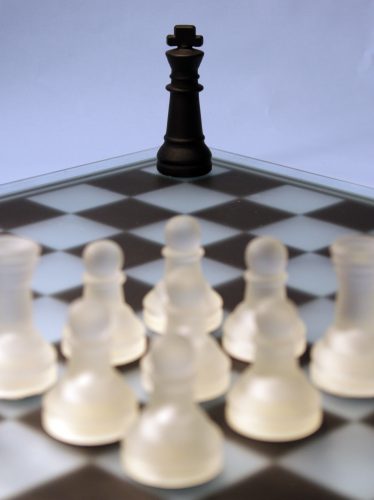 Black Power is Real! And being Black in America continues to be an extremely challenging state of existence. These two realities are Not mutually exclusive. Black people are some of the most tenacious, potent, resourceful, and resilient people alive and that is not hyperbole. Since the American story began to emerge in the formation of "a new nation conceived in liberty and dedicated to the proposition that ALL men are created equal", which was proclaimed by Abraham Lincoln in his famous Gettysburg Address, it has been self-evident that America's relationship to the people who inhabited this land before the invasion of Europeans, and to the enslaved people brought to this land in bondage and servitude has been one of ongoing contradiction, dysphoric delusion, and outright psychosis.
The American Dream has been anything but a "dream" for many Americans. Black Americans have been attempting, since the beginning of our existence on this American soil, to assert our basic humanity and right to exist as human beings with dignity and freedom. Even as our Ancestors were enslaved, bought, sold, and bred as chattel, there was always a resistance to the bondage and dehumanizing institutional oppression inflicted upon them. What kind of human beings were these European enslavers? What kind of humanity or decency could exist in a people like that?  These were people who could enslave, beat, torture and terrorize men, women and children in such a way as to take from them their freedom, humanity, their personhood, and even their life.  And yet…We are STILL here! Black Power is REAL power. The story that began in 1619 has a long way to go before it is finished.
The struggle continues and the exhortation given to Black children that "You have to be twice as good as them to get half as much of what they have!" remains clear and is truer today than it has ever been before. It is as important today as "The Talk." The "Talk" which was given as a tool for survival to our mothers and fathers when they were young people beginning to step out into the world as emerging adults without the protections of their family. The Talk that we ALL got especially when we were old enough to get our driver's license or went away from home for whatever reason. The Talk that is STILL given today! Because, although we should have the liberty and freedoms that "everybody else" has, we can never forget that we are Black in America and the legacy of injustice, oppression and inequality follows us in profound and inexplicable ways.
The institutions, laws and endemic "Americanisms", such as white supremacism and systemic racism make it impossible, as things stand today, to fully embrace the platitudes espoused in our nation's foundational documents. Life, liberty, and the pursuit of happiness is not a part of the so-called American dream that is equally available and accessible to ALL Americans.
Recently, Pulitzer Prize winning author and MacArthur Genius Fellowship recipient Nikole Hannah-Jones was denied a promotion and tenure at her alma mater the University of North Carolina at Chapel-Hill. This, in the face of being supported by her faculty in the Department of Journalism. Hannah-Jones is the celebrated genius behind The 1619 Project published in the New York Times Magazine. The publication received world-wide critical acclaim as it rigorously interrogates the "traditional" accounting of American History's relationship to the enslavement of African people and the Chattel Slavery industry that built America's wealth and forged its standing as an emerging nation and ultimately a world power.
Nikole Hannah-Jones being denied tenure is indicative of the entrenched white supremacist structures that maintain power and privilege in this nation and the

contradictions to freedom of speech and intellectual pursuit that denial has demonstrated. Currently, only 5.2% of ALL-tenured faculty at institutions of higher learning in America are Black. ONLY 5.2%!! This is an abysmal statistic.
Nikole Hannah Jones' body of work, intellectual bona fides, and critical acclaim outshine entire departments let alone other candidates who have been awarded tenure at Chapel-Hill and beyond. She's more than "twice as good as them" and she STILL cannot get half as much as what they have! #thestrugglecontinues #FreedomisNotFree