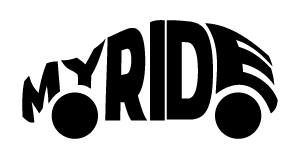 ---
Toyota Resurrects Old Name For All-New Hybrid Crossover This Year
By Derek Price
Toyota is recycling an abandoned name for its all-new crossover, the 2021 Venza. Studious automotive geeks will remember the original Venza as a taller, fatter, slower, thirstier, less attractive version of the Camry with a rear hatch grafted onto the back end for extra cargo capacity. It wasn't a bad car — heck, I can't think of a truly awful Toyota in my lifetime — but it was lackluster enough to be killed off after less than a decade in production. This year, the Venza is back, albeit in a very different form.
The reimagined Venza is a hybrid vehicle that's roughly the same size as the popular RAV4 crossover. With batteries powering three electric motors, plus a 2.5-liter, four-cylinder gasoline engine, it's rated for 40 mpg in city driving and 37 on the highway. Every Venza also comes with all-wheel drive.
Given that Toyota already sells a RAV4 Hybrid, and even a RAV4 Prime plug-in hybrid that can run on pure electric power for 42 miles, what's the point in offering the Venza?  After driving it for a week, I think it has to do with the look and feel.
The Venza looks sleek and clean, almost like a scaled-down version of the Highlander. While the RAV4 has taken a truck-like turn toward the boxy, square-shouldered appearance of the 4Runner off-road machine in recent years, the Venza takes a softer tack.
It's also one of the smoothest, quietest, most luxurious vehicles I've driven at this price point. It's upscale enough that a Lexus badge would be believable, at least on my Limited-grade tester with its leather seats, soft-touch trim and cabin overflowing with digital niceties.
The highway ride is delectably soft and squishy, yet it manages to avoid the floating, boat-like, disconnected sensations that plague many soft-riding cars. I thought it delivered an ideal mix for everyday driving, feeling both isolating and responsive at the same time. Nice work, Toyota engineers.
Inside, the cabin stands out more for its quality of execution than its sheer volume. Most crossovers at this price point are roomier, but the Venza aims to maximize features and luxury more than just size. Its 28.8 cubic feet of cargo capacity behind the second row can stow lots of groceries, and the back seat folds down for those times you need to haul bigger cargo.
It also is the first Toyota available with the Star Gaze fixed panoramic glass roof. The huge panel, a $1,400 option on my test vehicle, is made of electrochromic glass that lets you switch between see-through mode to let in light or frosted mode for more shade and privacy.
There are a few downsides to consider, though. While the Venza is classified as a mid-size crossover, it feels smallish from the inside because the sleek body shape cuts into the perception of passenger space. It's also more expensive than the RAV4, with a starting price more than $6,000 higher for the entry-level model and $4,000 higher than the RAV4 Hybrid, which gets slightly better gas mileage.
Finally, while the RAV4 is rated to tow up to 3,500 pounds, the Venza isn't rated for towing.
From the driver's seat, the Venza feels stout enough to pull a trailer. While definitely not overpowered, the acceleration feels smooth and effortless, and sound insulation does a good job keeping unpleasant frequencies out of the cabin even at full throttle. It makes a total of 219 horsepower, enough to make it swift when merging while still delivering thrifty economy.
For people who want a sophisticated driving experience, clean body design and great gas mileage, the Venza perfectly fills that niche.
Pricing starts at $32,470 for the base LE model, which is equipped more like the mid-grade package from many competitors. The upmarket XLE starts at $36,000, while the more luxurious Limited is priced at $39,800.