---
Getting To Know Your March
ATHLETE OF THE MONTH
By Debora Timms
TERRI TUCKER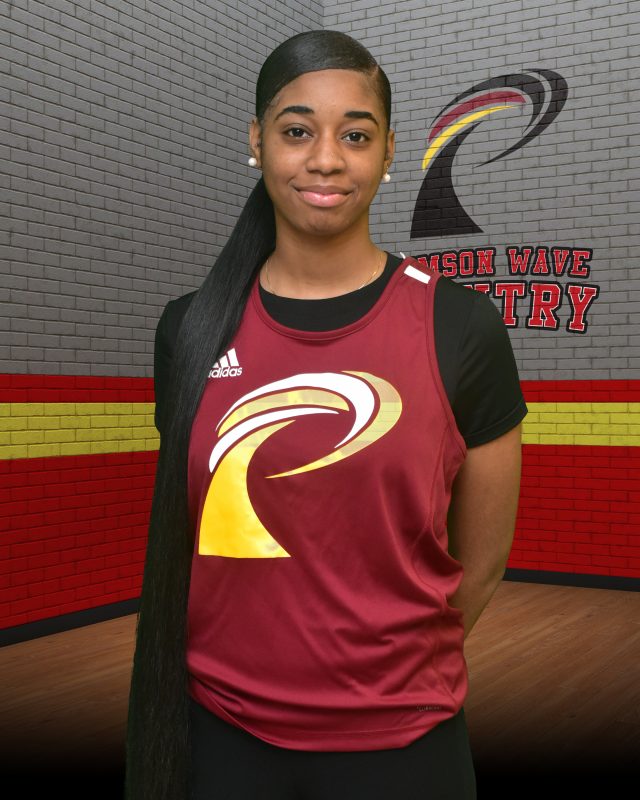 Sport(s):               Track and Varsity Cheer
School:                 Petersburg High School
Class Of:              2022
GPA:                    3.5
Family:                Mother – Taquewita Harrison; Father – Terry Tucker
Brother – Amari Tucker (12)
Hometown:          Petersburg
Current City:       Petersburg
Favorites
Color                     Yellow
Movie                     Avatar
Sports Team         LSU track team
     Food                       Chicken
   School Subject     Science
---
You are involved in different sports. Which one is your favorite?
Track.
Indoor or outdoor?
That's a hard question. I prefer outdoor.
How long have you been running track?
I started running in the ninth grade.
What made you want to start?
When I was little, I used to always run around the house and outdoors, so I thought I might want to do track so that's what I did.
And how long have you been cheering?
Since elementary school.
Was that something your mother signed you up to do to burn off energy?
(Laughing) Yes.
What do you like most about your sports?
Well, in cheering, I like to cheer my team on. For track, I like everything about track, including the energy, pace and competition. Yes, just everything.
What's the biggest challenge?
Trying to come in first place at every track meet, and trying to get my time down.
What is your favorite distance and your best time?
My favorite is the 55-meter dash and my best time was 8.12.
Do you plan to attend college?
Yes, ma'am.
Is there any particular college you have in mind?
I haven't decided yet. Right now, I'm still looking.
What would you like to study? Do you have a future career goal?
I would like to be a sonographer.
Do you want to participate in sports at college as well? Track or cheerleading?
Yes, I'm looking at running track.
Tell me about some of your sporting or academic achievements.
I'm an honor roll student. I was also a captain for the junior varsity cheer team.
What has been your proudest moment?
Bringing my time down every time I go to a track meet. I like bringing my time down.
What are you most grateful for?
My family being here. That's what I'm grateful for.
How do you balance your academic life with sports and other interests?
After practice, I take the time and do my work at home if I have any.
What community service work do you do?
With my school, there's an organization called the Athletic Leadership Council and the athletes do volunteer work with the community.
Are there any specific projects you've worked on?
No, not yet.
Who or what inspires you?
My mother because she tells me to never give up on my dream and what I want to do – just keep working hard to achieve my goal.
What advice would you give others?
Don't ever say you can't do something. You can. Just keep pushing until you get there – you'll make it.
Is there anything else that we didn't talk about that you'd like to tell me?
Not that I can think of. Thank you for your interest!