By Bernard Freeman
Dr. King's Major Accomplishments
Dr. Martin Luther King Jr.'s leadership of the American civil rights movement lasted for 13 years, beginning in 1955, according to The King Center.
Under his guidance, the organization credits this period as the most significant progress made by African Americans toward equality in America. Dr. King would be the leader of a nonviolent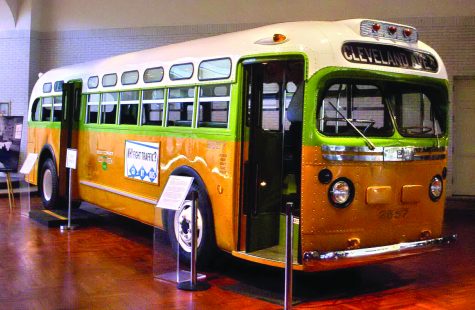 movement into the 1960s until his assassination.
His legend lives on through his inspiring messages, and numerous statues memorializing his honor throughout parks, streets and many other public facilities. To fully understand his significance to America, look at some of his most important achievements, according to The King Center.
1955: Montgomery Bus Boycott
Dr. King served as spokesman for one of the largest pushes for the integration of public transportation in Montgomery, Alabama. The effort spanned 381 days of participation by citizens of the Black community who were forced to walk miles to and from work. The movement eventually led to the United States Supreme Court ruling against racial segregation in transportation, as it was deemed unconstitutional.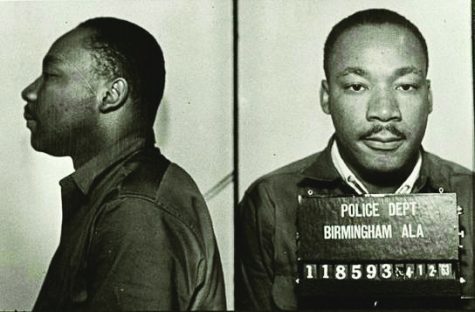 1963: Letter from a Birmingham Jail
In 1963, Dr. King led a coalition of civil rights advocates in a peaceful campaign in what was largely considered the most segregated city in America, Birmingham, Alabama. Here, the reality of brutality against young Blacks was highly documented through television newscasts and articles. This led to a national outrage which resulted in an unprecedented push for civil rights legislation. During this campaign, Dr. King penned the "Letter from a Birmingham Jail," which is required reading in classrooms worldwide.
1963: I Have a Dream
Perhaps the speech Dr. King is most known for was given during the March for Jobs and Freedom or, the March on Washington. Over a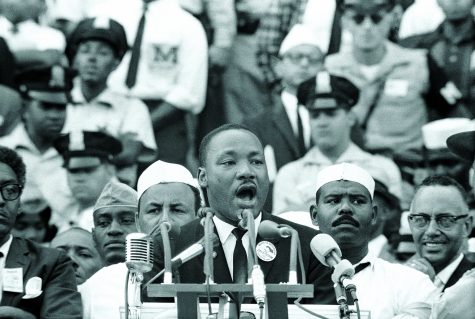 quarter-million attendees came to support the movement and were witness to the historic "I Have a Dream" speech that led the nation to take an active stance towards equal rights. This is the moment many consider to be what cemented his role as a social leader and led him to later being named Time magazine's "Man of the Year."
Important Lessons
While Rev. Dr. Martin Luther King Jr. made great efforts to secure equal rights for minorities in America, he taught lessons along the way that are beneficial for everyone's well-being.
Dr. King showed us that being boisterous about our dreams and demands for equal rights is effective in drawing attention from those in charge of change.
His messages were blunt, effective and inspiring. A master of words, Dr. King showed courage in the face of inequality and encouraged others to stand up for injustice, even if it is unpopular to do so. When you're facing adversity during your life, remember the lessons and confidence Dr. King showed and strive for resolving issues peacefully but in a firm and serious manner.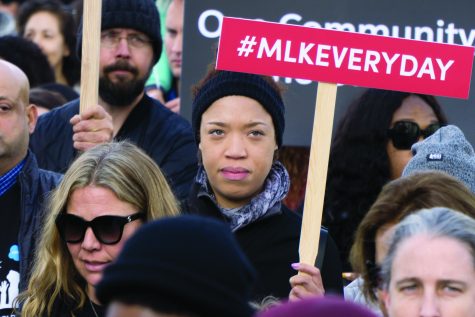 Here are some important qualities that Dr. King showed during his struggle to bring equal rights to a country divided.
Confidence
Dr. King was a proponent in believing in yourself before attempting to convince others to listen. Through well-crafted speeches and advocacy, he showed people that doubting themselves would weaken the message being explained. The confidence he displayed allowed him to be taken seriously by those who demanded civil rights and officials who oversaw changing the laws in place.
Equality
Pursuing equal rights for all Americans was Dr. King's biggest mission. He realized that each person's story was intertwined, and we are all in this together. By sharing stories that intertwine with each other, we can realize that every action we make has a consequence that typically affects another person. Take Dr. King's principles with you in to conversations about equality, justice and liberty. His messages are just as resounding today as they were during his heyday.
Honesty
Honesty over popular opinion was a Dr. King hallmark. While he often found himself in controversial situations, his words captivated audiences and propelled the civil rights movement. Dr. King's conviction to change the destiny of America by speaking honestly would ultimately play a role in his assassination on April 4, 1968, in Memphis, Tenn.
Empower the Community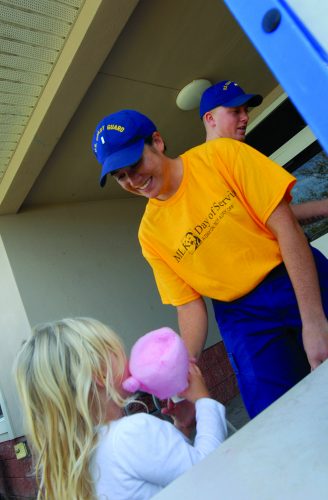 On Martin Luther King Jr. Day, you can honor his legacy throughout your community by volunteering your time or hosting a charity event to benefit the less fortunate.
It's an opportunity to ask for changes that boost the economy or livelihood in your neighborhood.
Dr. King was an important advocate during the civil rights movement and pushed to ensure citizens were treated fairly. If you notice injustice in your community, speak up through adversity and draw attention to a cause you believe in. He gave the ultimate sacrifice by standing up for citizens who were treated unjustly, and you can do the same.
What is Martin Luther King Jr. Day?
According to the Corporation for National and Community Service, Martin Luther King Jr. Day was signed into legislation in 1983 and signified Dr. King's birthday as a federal holiday. The day is intended to empower individuals, strengthen communities, bridge barriers and create solutions to problems in society.
A popular moniker the holiday has gained is treating it as a day on, not a day off. That means you should celebrate the day by taking action to enhance the community rather than treating it as a vacation day. Dr. King worked tirelessly to fight for equal rights, and his message should continue to inspire people to act and strive for a better future.