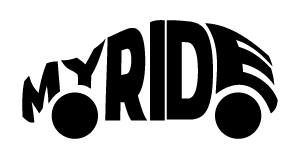 ---
Alfa Romeo's Family-Friendly Stelvio Has Italian Flamboyance
By Derek Price
Italian cars have plenty of famous attributes — sexy styling, rip-roaring exhausts and fun driving dynamics among them — but practicality isn't on the list.
The Alfa Romeo Stelvio tries to change that.
It has enough panache to make it feel distinctly Italian, yet it comes in a typically American format: the family-friendly crossover vehicle.
In fact, it's in many ways the antithesis of what I deride as the boring crossover — those lookalike, drive-alike blobs that are extremely popular with today's car buyers but, in most cases, have the same personality as an uncooked potato.
Come to think of it, they look like Idaho spuds, too.
But the Stelvio is different. Tap the brakes, and you get an instant, metallic, firm response under your foot, not the mushy feeling of most modern cars.
Wiggle the steering wheel, and the Stelvio snaps into action, responding to every input without delay. It feels tight and connected to the front wheels, not rubbery.
Step on the gas pedal, and it blurts out a jovial roar as it zips up to speed. The exhaust belly-laughs like Placido Domingo, before the accusations.
All these things add up to real performance, not just happy feelings. The Stelvio Quadrifoglio, its most powerful version, last year set the lap record for the world's fastest production SUV at the famous Nurburgring track in Germany. It can scoot from zero to 60 mph in just 3.6 seconds, Alfa claims.
Even the standard engine, a 280-horsepower turbocharged four-cylinder, is no slouch with a 5.4-second 0-60 time.
It even looks OK, a huge compliment for a type of vehicle designed more for spaciousness and cargo handling than style. It has the Giulia's gorgeous, swept-back nose in front and a sleek, hatchback-like rear end with a spoiler above the rear window, just different enough to look distinctive.
Yes, between the front and back it looks exactly like a bar of Irish Spring soap, but so does every other crossover for sale today. At least the Stelvio's soap-like midsection has some sculpted, scooped-out lines for added interest.
It gets the Italian drama right. But what about practicality?
Rear cargo volume is 18.5 cubic feet, good enough for a road trip for a small family but below average for this class of crossover. Fold the rear seats down, and you've got 56.5 cubic feet to play with.
Ingress and egress are fantastic with a hip-level seating position and wide-swinging doors. So is visibility from the high driver's seat surrounded by acres of glass.
It also has a reasonable tow rating of 3,000 pounds for pulling your toys or a cargo trailer.
Its biggest downside? The Alfa Romeo brand, like many of the Italian manufacturers historically, has a below-average reputation for reliability. It's been trying to reverse that perception in recent years and offers a four-year, 50,000-mile warranty for peace of mind.
Pricing starts at $40,545 for the rear-wheel-drive base version. All-wheel drive adds $2,000 to the price.
The more luxury-oriented TI Lusso, only available with AWD, starts at $47,245.
If setting international racetrack lap records piques your interest, the Stelvio Quadrifoglio starts at $80,245.