By Amandalyn Vanover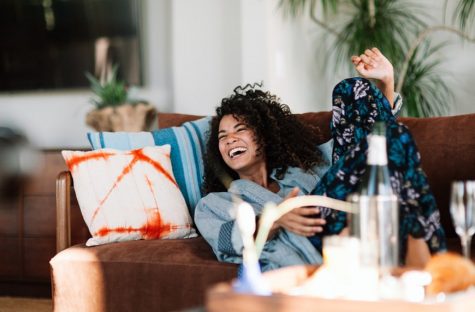 School's coming to an end, swimming pools are starting to call out our names, and the kids want nothing more than to be on summer vacation. Whether you are single, a couple, a family or even the grandparents, you probably want to have fun this summer. With that in mind, I've explored the entire RVA area to bring you the best in local events and getaways. From African American history to black mental health education and a black bar crawl to the best soul food around, plus theatre, arts and music happenings. You can rest assured this list will provide you with an event or several of them to plan your Richmond, Virginia staycation calendar.
Black History Museum & Cultural Center of Virginia – Mom or Dad, are you starting to go batty at home? Isn't it time to get the little ones out to do something conducive for their energy levels and your relaxation levels, while still giving them a fun, educational experience? When you pack your young'uns to the BHM and other Richmond museums, you're bound to have an excellent day! The Virginia Black History Museum is filled with artifacts and exhibits dedicated to African American history, heritage, accomplishments, and achievements. There's a gift shop, occasional literary talks, special events, and more! Visit often! See the video below from the BHM.
---
All Saturdays
---
3:30 pm – 5:30 pm – Church Hill Free Walking Tour – 2401 E. Broad Street, Richmond – FREE – The Richmond Tour Guys provide this tour for the public every Saturday at no charge. Giving a tip to the guide is encouraged at the end of the tour.
---
June 2019
---
Saturday – June 8th – 3:00 pm – 10:00 pm – 15th Annual Stone Soul Music and Food Festival being held at the Richmond Raceway is where you need to be if you are a food and music lover! Pleasing tunes to the ear and tempting food passing your tongue throughout the day will put you in seventh heaven, right where you know you need to be on Saturday, June the 8th. Call up your closest friend or invite your spouse out for a special date and head on out to the 15th Annual Stone Soul Music and Food Festival.
Tuesday – June 11th – 6:00 pm – 7:30 pm – Black Mental Health Educational Series – FREE EVENT – New Perspective Counseling & Wellness Hosts at the Richmond Public Library – 1400 Hull Street Rd, Richmond
Friday – Sunday – June 14th 7 – 10 pm, 15th 5 – 11 pm and the 16th 2 pm – Juneteenth, A Freedom Celebration, Admission $10 – $20 – hosted by the Elegba Folklore Society. Come on out to this family event packed full of awesome speakers, ceremonies, performances, reenactments, children's activities, arts, crafts, music, delicious down-home soul food, and much more!
Thursday – June 20th – 7:00 pm – Miss Black Pride RVA Pageant – Ticket prices start at $15, An event by Black Pride RVA at Diversity Thrift, 1407 Sherwood Avenue, Richmond – Hosted by Us Giving Richmond Connections (UGRC), the non-profit organization responsible for putting on the historical event.
Saturday – June 22nd – 2:00 pm – 8:00 pm – RVA Black Bar Crawl 2019, Prices start at $5 for a wrist-band and are available the day of the event, which begins at Main Stage, 112 N 5th St, Richmond. In support of Juneteenth,  A Freedom Celebration, commemorating slavery's emancipation, the RVA Black Bar Crawl 2019 consists of more than 2000 young professionals taking part in a Richmond takeover of their own.
The RVA Black Bar Crawl gets all of the young professionals and other attendees together at the Main Stage to begin and they get started on networking, celebrating and socializing at the numerous black-owned bars, restaurants, and lounges in the Richmond area. Expect to find a slew of African American pop up shops and businesses selling their services and products, while promoting their brands too. This is a great event for you singles and couples! The food and drinks you will taste at Bellos Lounge, Bottom Burger, Image Lounge, Liquid Lounge, Main Stage, Minibar, Slyderz Bar & Grill, Southern Kitchen, and Tipsy Crab are to die for and certainly not to be missed. In addition, there's going to be a number of DJay's playing, including DJ Nobe, DJ Rayvon, Lowe Maceo, DJ Vibes, Just Different, DJ Hypeee, and Crush Groovey. There will be an official after-party at Good Tymes after the bar crawl too, so plan early on about how you will be getting home. Call (703) 459-6474 for more information.
Tuesday – June 25th – 9:00 am – 8:00 pm – TRIP to the National Museum of African American History and Culture at the Smithsonian, National Mall. Prices run $25 – $65. It is $65 for round-trip travel, refreshments, hostess, and a timed museum entrance ticket. Group to meet at Target, 4521 South Laburnum Avenue, Richmond in order to depart at 9:00 am and plans to return at 8:00 pm. Call Deb at (804) 625-0713 on her cell or email her at travelwithdebllc@gmail.com.
---
July 2019
---
Friday – July 12th – 9:30 am – 12:30 pm – African American Research: Genealogy to 1870 at the Library of Virginia, 800 E. Broad Street, Richmond. $25 fee – Explore the resources and methods for researching African American genealogy prior to when the Civil War ended. Cara Griggs, Library of Virginia reference archivist, will show how to determine if an individual was free or enslaved, plus what record types to use for deeper research. Contact via email to ashley.ramey@lva.virginia.gov or call 804.692.3001 to sign up for class.
Friday – July 12th – 7:00 pm – 10:00 pm – AKA Night At The Museum: A Pink Carpet Affair – General Admission – $40 ticket. This event is open to the public and invites one and all to spend an evening with the Alpha Kappa Alpha Sorority, Incorporated® Rho Eta Omega Chapter at the Black History Museum and Cultural Center of Virginia. This is definitely an event you don't want to miss, as there will be more than just museum exhibits. DJ Infinity will be playing music, there will be an open cash bar, and light hor d'oeuvres will be served. All donations and received proceeds will go towards the community service projects and scholarships.
Saturday – July 20th – 8:00 am Departure – Summer Reggae Wine & Music Festival Bus Trip – Lowe's – 8001 Brook Rd., Richmond – Round trip ticket with all the perks is $75. It's time to come on out to the biggest, longest running Mid-Atlantic Coast wine festival. Join everyone at Linganore Winecellars for a joyful, relaxing day of listening to live reggae performances, while sampling authentic island cuisine, Linganore's delicious wines, and hand-crafted worldly goods. For more info, click here.
---
August 2019
---
Saturday – August 17th – Down Home Family Reunion, A Celebration of African American Folklife, Abner Clay Park, Richmond – This weekend festival is a celebration of African American Folklife, including world dance and music, delicious soul food, interactive demonstrations, children's activities, and the Heritage market. The West African cultural traditions are shared, as well as the traditions adopted by the American South. The Elegba Folklore Society first launched this program back in 1990. Get the kids together! Grab up your spouse and head on out to this spirited celebration! Call (804) 644-3900 for more information.