If you don't already have a fireplace in your home, you may want to consider installing a wood or pellet stove. These standalone heat sources can be installed by a professional at a relatively low cost. And they'll save you big money on heating bills.
Here are some hot tips on wood and pellet stoves.
WOOD STOVES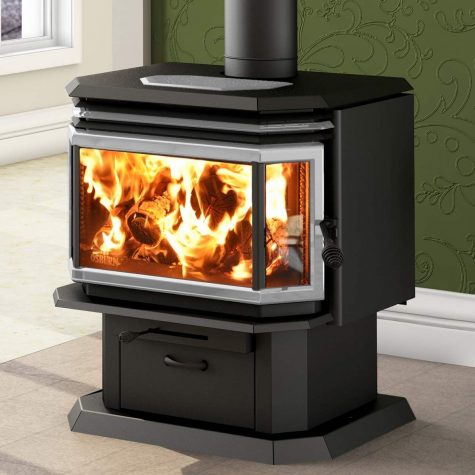 Wood stoves consist of cast iron or welded steel. They burn wood to heat your home.
People choose steel or cast iron because of the look and cost. The choice of metal has no impact on the stove's performance.
Wood stoves are quite simple. When the wood burns, it produces heat, ashes and smoke.
Some people choose to purchase a stove with a catalytic converter. This type of stove makes use of leftover combustibles, reducing emissions and boosting efficiency. A stove without a catalytic converter will still burn wood completely, leaving little ash and smoke behind.
It is always best to look for a wood stove with an efficiency rating between 60 and 80 percent. You should understand, however, that these ratings are not standardized and are often misunderstood by consumers. It is best to purchase a wood stove from a reputable retailer who will answer your questions honestly and clearly.
Before purchasing a wood stove, calculate the cubic footage of the area you are going to heat. You should also know the size of the logs you are going to burn. Sixteen-inch logs are usually recommended because they are easy to stack and manage. The log capacity of your stove should be about three inches longer, or 19-inches total.
It doesn't pay to purchase a cheap wood stove. The internal parts will usually wear out quickly. It is difficult to find a replacement for them. Better stoves consist of quality material. They are covered by a warranty. Understand the terms of your stove's warranty before completing your purchase.
PELLET STOVES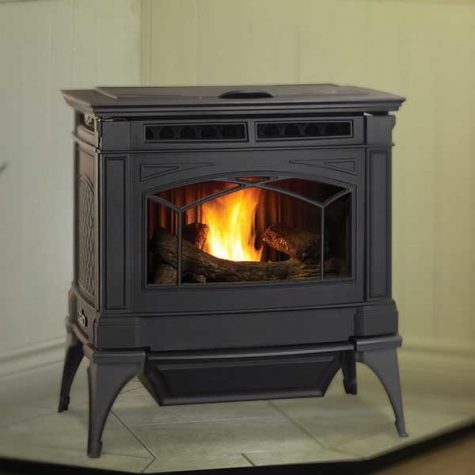 Pellet stoves are similar to wood stoves, except they can also burn sawdust, waste paper, wood chips, bark and other organic materials ground into a pellet. Some stoves may also burn corn and walnut shells.
The Environmental Protection Agency has found these stoves to be the cleanest solid-fuel burning appliances. They are often suitable for apartments and condominiums. These stoves are also exempt from EPA emissions standards.
Freestanding and fireplace inserts are two types of pellet burning stoves. All of them have a feeder attachment and hopper to feed pellets into the stove. Modern pellet stoves have thermostats and sensors to regulate the speed the pellets go into the stove. It is a way to control the heat output and regulate the temperature.
Stoves and pellets are easy to find due to their popularity. Manufacturers provide schedules for product maintenance, which will make your stove more efficient.
Purchase a pellet stove based on the size of the home or room it needs to heat, its efficiency rating and design.
Wood and pellet stoves are efficient and cost-effective sources for heat.  It is highly recommended that a professional install your stove.
While a stove is expensive at first, you will soon recover the costs by the money you save on utility bills. And you will continue to save for many years in the future, not to mention the enjoyment you will get just having a woodstove in the home.