PART 2 of University of California Santa Barbara –Historically Black Colleges and Universities Program Series
By Julexus Cappell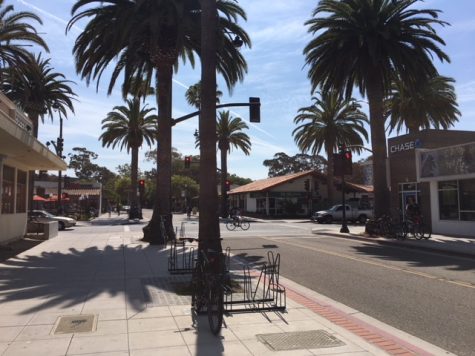 Prior to entering the Golden State, I certainly had a vision of what it would be– towering palm trees to gaze up to, consistently overhearing "dude" in casual conversation, and of course daily picturesque sunrises and sunsets by the shore.
Imagine my surprise when I stepped off the plane into the breezy, overcast beach city of Santa Barbara (a strong contrast from hot and humid Petersburg). With three weeks completed marking the halfway point of my summer research trip at UCSB, I can say with certainty that the weather upon my arrival is an apt representation on my time in Santa Barbara– unexpected, yet appreciated. Visiting another campus to partake in an inaugural program that connects HBCUs to MSIs (Minority Serving Institutions) has gifted me a chance to immerse into a new environment. From classroom settings, to exploring campus and beyond, my experience at UCSB has been a chance to see life from new vantage points.
Adjusting to Life @ UCSB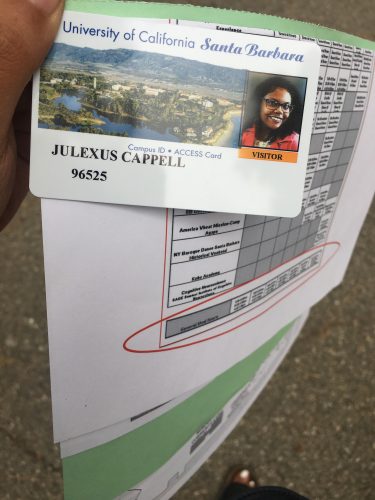 On the day of our initial campus tour, there was much to take in– the nearly 1,000-acre campus that overlooks the Pacific Ocean, students lounged on the grass reading, and, what I could not help noticing as I hastily followed the group– a vast amount of bike parking available.
"Oh yes! You'll see some during the summer, but it has nothing on the school year. There are thousands of cyclists at UCSB. Make sure you're looking both ways as they have the right of way here," our guide tossed into his tour speech matter-of-factly. I pondered the statement for the rest of the day.
We have to wait for bikers like traffic? The majority transportation here isn't driving? Californians really are Earth conscious.
This one aspect of life at UCSB, new to me but a norm to students here, is only one of numerous differences between my and other HBCU scholars home institutions. It has been fascinating to see what perplexes some is a standard for others, according to De'Jahnique Weekes, senior Norfolk State University Political Science major and program scholar.
"Everyone has a bike here," she said, comparing the typical means of transportation at her university to what she's experienced this summer. "Bike spots are like parking spots here– you gotta find your parking spot and get a lock."
Becoming familiar with bus routes and walking paths has been essential and a contrast from my usual driving lifestyle, but there are other notable differences; the lack of straws in the dining halls and most restaurants (unless requested), the perpetual brisk mornings and dry, hot days, a mass of authentic Asian and Hispanic food options, the list continues but the commonality of them all are the same– new experiences so worth embracing.
Santa Barbara's Academic and Campus Life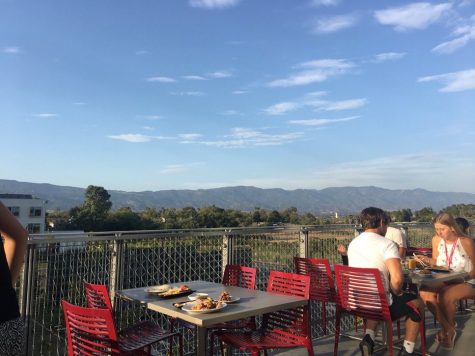 Knowing that UCSB is a top-ranked university globally notable for research prior to my stay, I came in with a preconceived notion of what that would entail. I visualized a rigid course load and stern professors with PhDs hanging on the walls, serving as reminders of their high-level to my mere student researcher. The academic rigor has been an invigorating challenge and anticipated, but the difference in faculty and student interaction was unlike what I expected. I noticed on the first day of preparatory course when our instructor introduced herself with a "call me Joan," and left it at that. The more instructors I found myself meeting, the majority would tell me to refer to them as their first name. They all shared a common view– the distinction of being called "Dr." or "Professor" not being needed to have an academic setting. For visiting scholars coming from southern HBCUs, this was certainly out of the norm of tradition where using titles when talking with professors is an expected act of deference.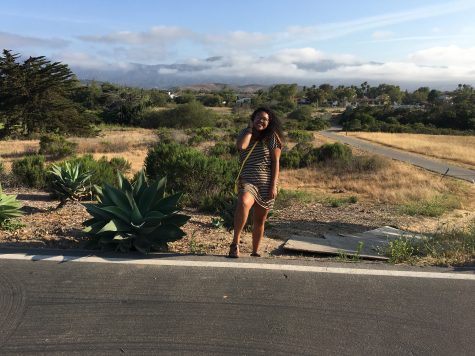 "It was weird to get used to, because it's almost like saying we're on the same level and they're like authority figures," a senior Psychology major from Norfolk State University said in regard to assimilating to the informal vibe. Loosened requirements on recognition of titles transcends to other aspects at UCSB, like the lack of an expectation to have a pristine appearance at all times. As HBCU students, there is an unwritten rule on our campuses, no matter where they are– dress to impress. Coming from this atmosphere, it would be difficult to not note the difference of UCSB's campus to senior Mass Communication major and UCSB-HBCU Scholar Tony Hawks.
"I knew it wouldn't be Los Angeles, but I didn't realize it would be this relaxed. They don't care about fashion as much here," Hawks said, discussing the norms of sleepwear, casual wear and even bare feet in public places around campus. This isn't to say it's a bad thing, but another difference to absorb and accept while visiting.
While some aspects have been slightly odd to accept, others I could take advantage of almost immediately. Larger public universities are afforded an abundance of funding and resources, which UCSB has no absence of. As visiting students, program participants were issued a student ID that gives them the whole works; student meals, access to free printing, scanning, recreational activities and more. The opportunity to use the university's facilities for both academic and residence life purposes has exposed me to the possibilities of where I can go for my next steps post-undergraduate and how attainable they are.
Finding Fun at UCSB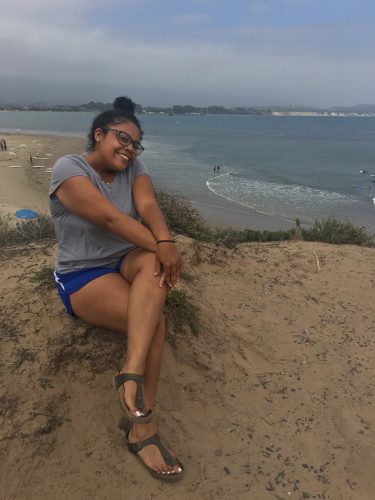 Research program and fun may sound like they don't correlate to some, but the atmosphere that UCSB provides makes the balance feasible and presumed by most. It would
be strenuous not to– campus overlooks the Pacific Ocean, with beaches as close as steps from residence halls and options galore for marine activities. For UCSB student and additional program participant Nardos Shiferaw, these activities are ingrained into student culture and creates a unique experience.
"For fun, there's a lot of hiking, biking and the beach. There are a lot of outdoor activities because it's such a small cluster of students within a couple of blocks of each other and the beach. It's a different kind of college community," Shiferaw says to sum up the experience of students in the relaxed, oceanside area.
Isla Vista, the college town that surrounds UCSB, streets are lined with bustling sorority and fraternity houses. Local shops and restaurants that border the campus are filled with summer students and local families. It is, by definition, your typical beach suburban town– and defies any ideas I had about what California would be.  As an East Coaster born and raised, of course there were facets distinct to the West Coast that have always fascinated me, including the stereotypical 'glamorous' California lifestyles we've seen per 90210. That innocently naive mindset has left me after staying in the slower-paced atmosphere that UCSB has to offer.
The chance to study on the West Coast has granted me the chance in growth both academically and socially by being so contrary to what I expected. The experience has allowed me to get a glimpse of what to expect in graduate school, observe new cultures and norms all while soaking in the sun.