Nia Simone McLeod
You may not think of good ol' Virginia as a hotspot for music festivals, but you'd be sorely mistaken. From the smooth beats of jazz to the head-banging instrumentals of rock, there's a music festival out there for every music lover to enjoy. Just keep reading to check out ten fantastic music festivals in Virginia hitting off this summer, and make sure to get your calendars ready.
Festival of the River (June 8th to June 10th)
Richmond, VA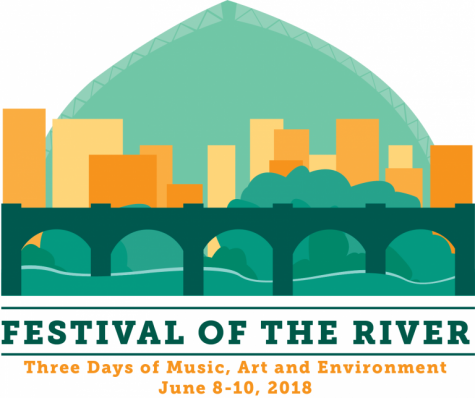 Festival of the River is a collaborative effort between The City of Richmond, Venture Richmond, the Richmond Symphony, VCU Institute for Contemporary Arts, Alliance for the Chesapeake Bay, and others. It's a trifecta of music, art, and environment that puts a spotlight on the capital city's brightest talents while raising awareness for its natural beauties: The James River and the Chesapeake Bay.
The weekend's events include performances from Rhiannon Giddens and the No BS! Jazz Band, walking tours of Richmond staples like the American Civil War Museum, and a contemporary artist showcase. Most of the events are happening right in Richmond's backyard: Brown's Island. Be sure to take notice of this one-time event to give back to the environment and appreciate local art along the way.
Stone Soul Music and Food Festival (June 9th)
Richmond, VA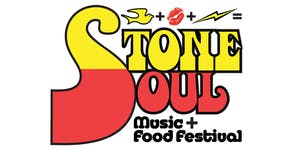 As Richmond's largest African-American music festival, the event brings thousands of people to the Richmond International Raceway every year. This year's lineup showcases both realms of popular urban music: R&B and Hip Hop. If you're more into the smooth sounds of R&B, artists like Trey Songz, Brandy, and Daniel Caesar will take your breath away. On the other side, if you're in love with the world of hip-hop, you'll love to see rappers Plies and Trina rock the mic.
If you need a break from the music, there are tons of local vendors that you can indulge in until your heart's content. This festival has been around for over ten years straight, and its solid lineup every year shows that it's not going anywhere any time soon.
Hampton Jazz Festival (June 22nd to June 24th)
Hampton, VA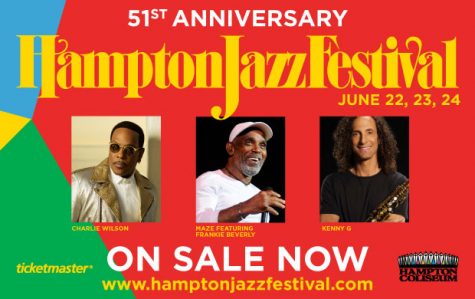 This is an event over fifty years strong that never lets its audience down when it comes to bringing big names to the city of Hampton. Charlie Wilson, Maze, and Kenny G are some of the headliners for 2018's event. In partnership with The City of Hampton and Hampton University, this event brings together the community in a way that only great music can.
The first Hampton Jazz Festival was thought to be a one-time event to celebrate the 100th anniversary of Hampton University. Now, over 50 years later, it's obvious that this event is here to stay not just for the residents of Hampton, but to all Virginians as well.
Innsbrook After Hours (Summer-long Concert Series)
Innsbrook, VA

Innsbrook After Hours is a concert series that brings the hottest artists of the past, present, and future to the heart of Innsbrook, VA all summer long. Whether you're into rock, country, or hip-hop, then there's sure to be something to enjoy for you. Some of the acts that you can see just in 2018 alone are rapper Ludacris, country singer Kane Brown, and legendary group Kool and the Gang. If that's not an incredibly diverse group, then I don't know what is.
If you're looking to get a taste of every genre, you can also grab a ticket for the entire summer concert series. It's all up to you, and how dedicated you are to great music.
Chesapeake Reggae Fest (June 30th & July 1st)
Hampton, VA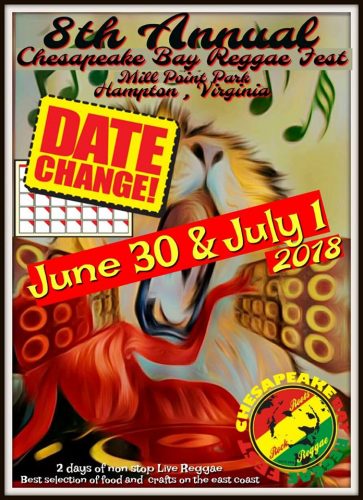 This two-day event brings the music and culture of reggae into the heart of the Chesapeake Bay. Enjoy music, art, and community right on the water and let all your worries just wash away. All that fun's surely going to get you hungry; so the event has a ton of Caribbean food available to help you feed your appetite.
Also, if you're looking for a piece of the island to take home with you, there will be a ton of local vendors at the event selling art, jewelry, and others. This is an event on the water like none else in Virginia.
FloydFest (July 25th to 29th)
Floyd, VA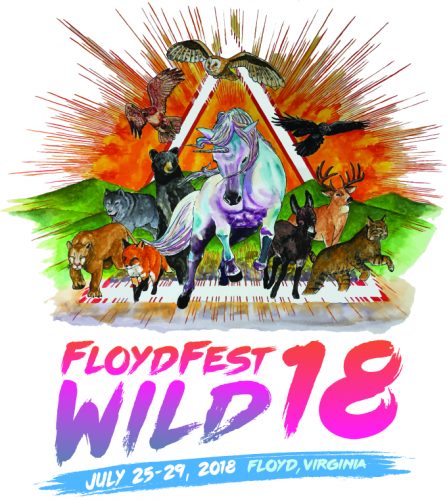 If the Blue Ridge Mountains are calling you and you must go, then you may want to check out FloydFest in stunning Floyd, Virginia. The weekend-long music festival has a ton of activities that would be perfect for any outdoorsy individual including canoeing, mountain biking, and of course, a great camping experience.
If you'd rather dive headfirst into the music, then this rock and indie lineup showcasing groups like Foster the People and Keller Williams will definitely get your body grooving.
Doah Fest (July 26th to July 29th)
Luray, VA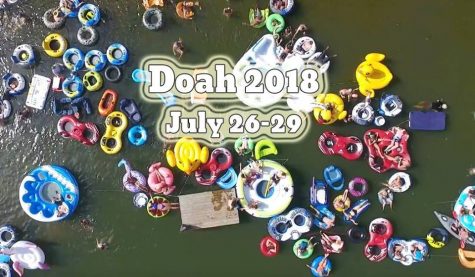 Doah Fest invites you to unplug and connect, and listen to some great music while you're at it. There's an opportunity to camp right along the Shenandoah River, which will surely get you connected with nature like none other. Also, there's morning yoga, a fabulous nightly dance party, and communal bonfires.
On the music side of things, this fest explores a wide range of different genres including folk, bluegrass, Caribbean house, and reggae. If you head out to the Doah Fest, you're probably going to find your next favorite artist along the river.
Richmond Jazz Festival (August 9th to 12th)
Richmond, VA

Showcased from right in the middle of the beautiful Maymont Park in Richmond, Virginia, the Richmond Jazz Festival is a non-stop four-day groove. This year the festival's lineup features world-renowned legendary artists like Gladys Knight, The O'Jays, and Warren G. But, if you're in love with jazz, R&B, or old-school hip hop, you'll definitely find an artist on their long line-up that you'll be passionate about seeing.
Also, there are a ton of vendors at the event providing tons of local food and shopping experiences. This event definitely showcases the heart of Richmond unlike any other.
Staunton Music Festival (August 10th – August 19th)
Staunton, VA

The Staunton Music Festival invites you to rethink classical music as it showcases over 30 concerts in ten days. No matter what you're looking for from the realm of classical, there's probably something here for your ears to enjoy. Some of this year's highlights include a day completely dedicated to Mozart and a staged presentation of the opera Hercules.
A ton of the daytime concerts don't require a ticket (i.e, they're free!) so, if you're looking to get your classical music fix then you can just come through to Staunton and let the beautiful music soak in.
American Music Festival (August 31st – September 2nd)
Virginia Beach, VA
What better way to end the summer season with a music festival on the beach? This celebration of music is held right on Virginia Beach's Oceanfront, so you can get a tan while you watch some of your favorite artists on stage.
Headliners throughout the years include Kool & The Gang, The Beach Boys, Tanya Tucker, and Boyz II Men. The American Music Festival is focused on showcasing national, regional, and local artists so everyone attending can have an amazing experience.
Are your calendars booked up yet? Make sure to show your support to one of these festivals over the summer and show the world that Virginia is for music lovers.