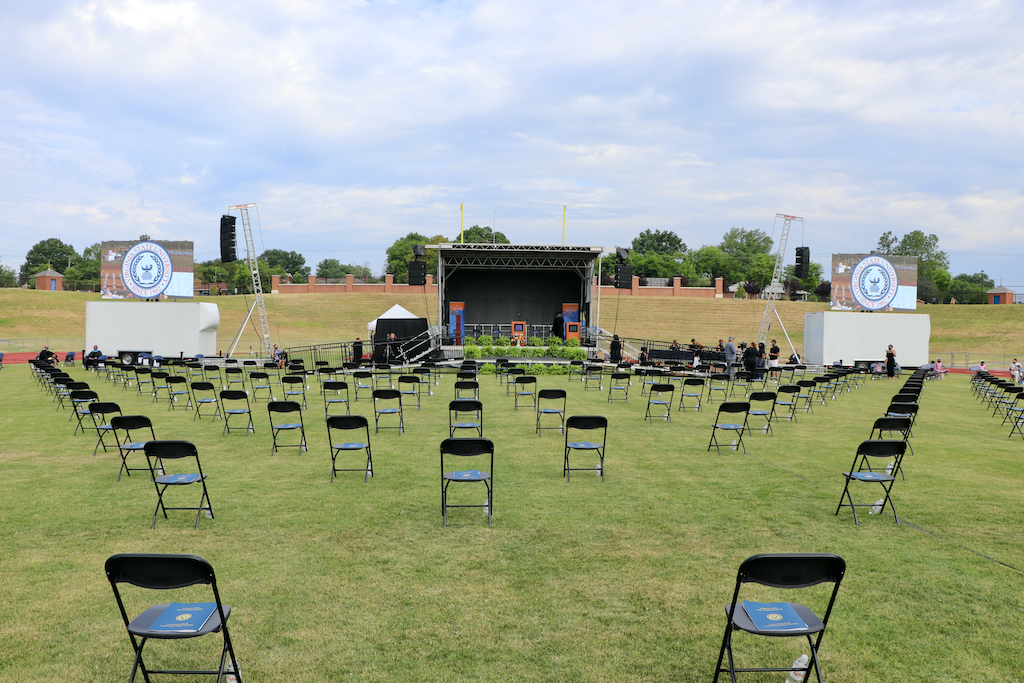 The stage is set for Spring Commencement 2021 in
Rogers Stadium on the campus of Virginia State University.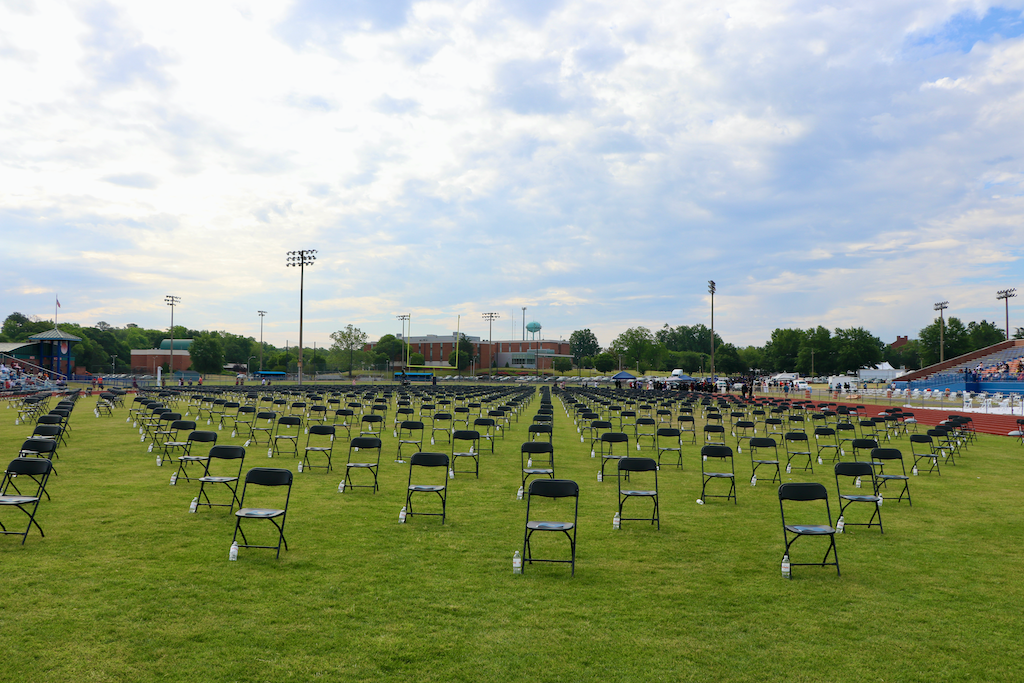 The social distancing protocols are being followed and everything
appears ready for an on time start.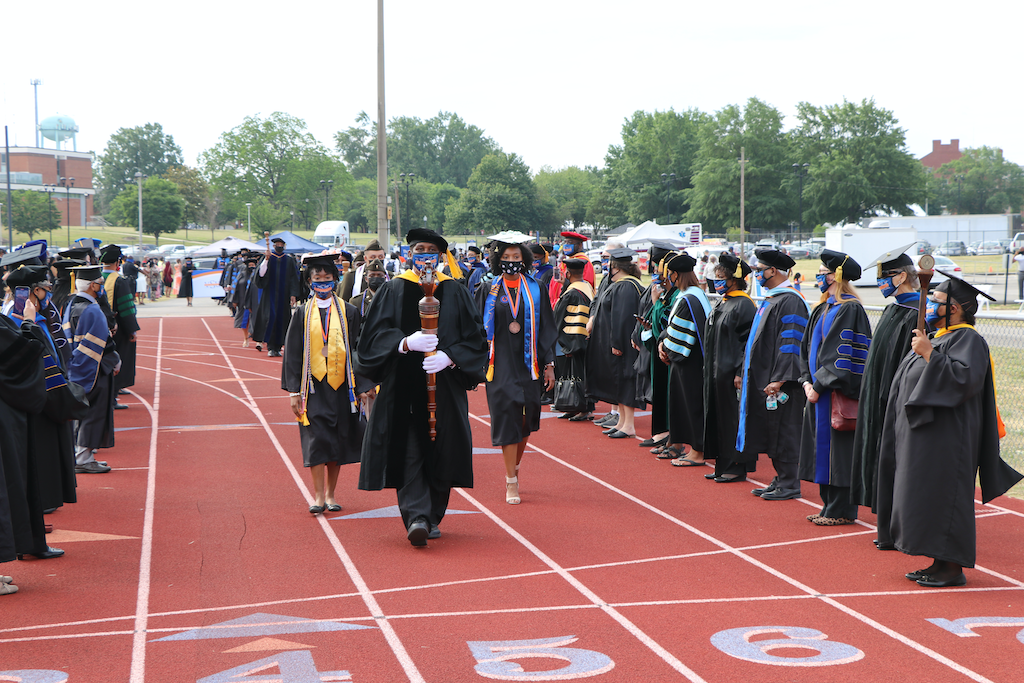 The processional signals the official start of Spring Commencement 2021.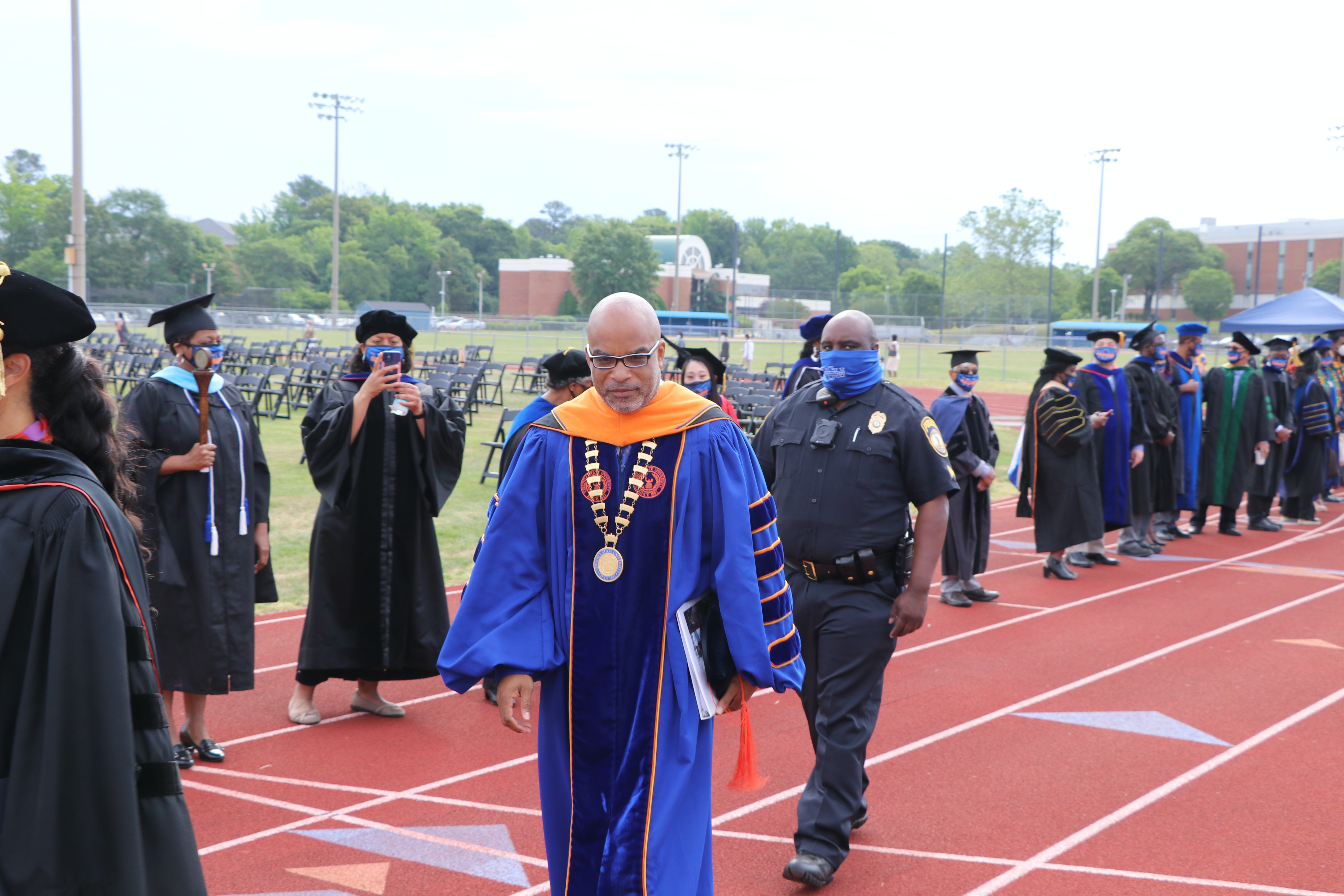 VSU President Dr Makola Abdullah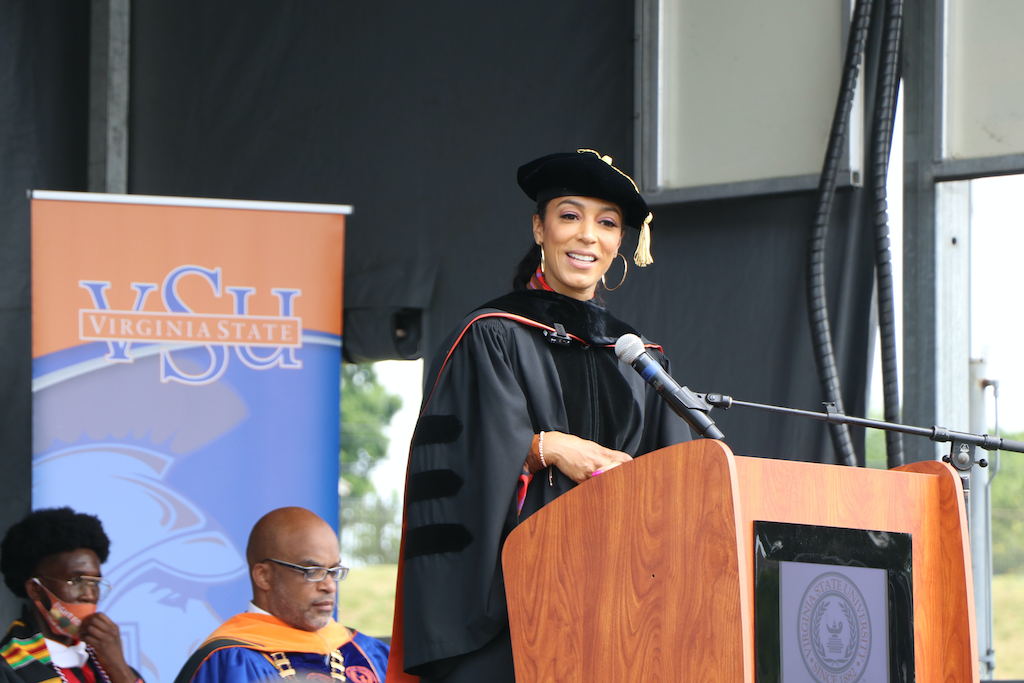 Angela Rye, Political Strategist and Social Justice Advocate
delivered the Commencement Address.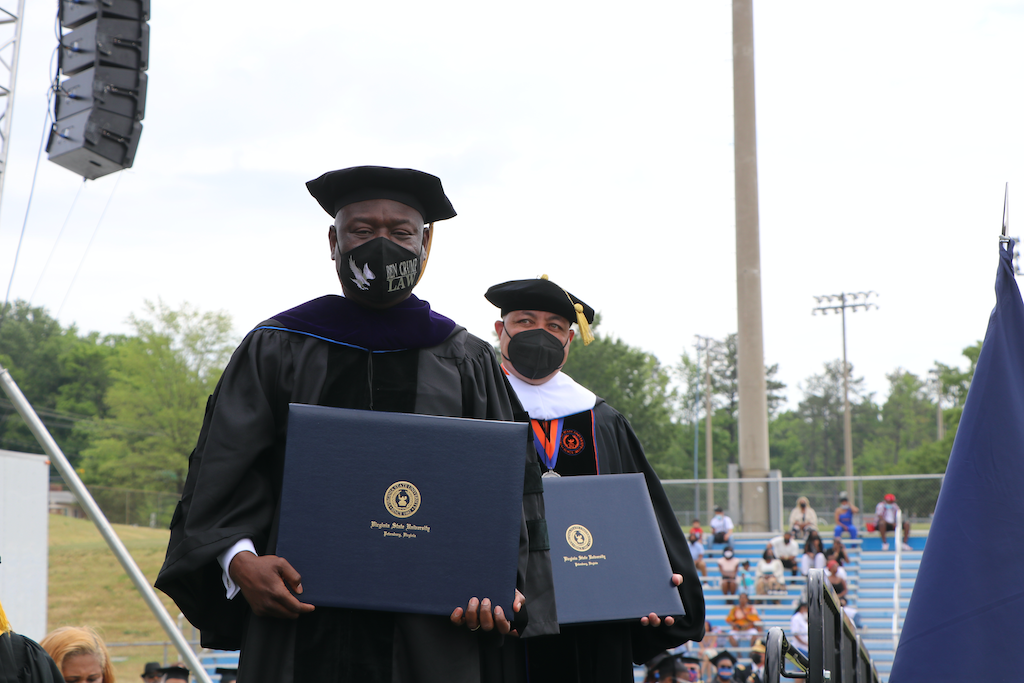 Attorney Benjamin Crump, Civil Rights Attorney received an Honorary Doctoral Degree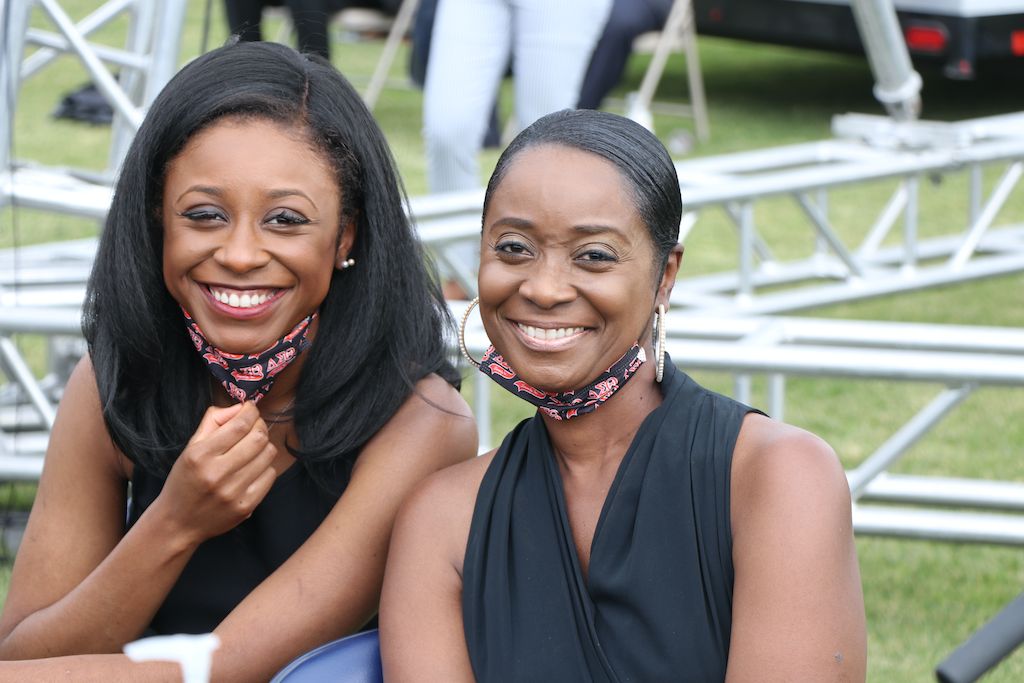 Gwen Williams Dandridge, VSU Director of Communications
also the voice heard reading the graduates' names is joined
by her daughter Autumn Childress, who is a reporter with WRIC TV8 News.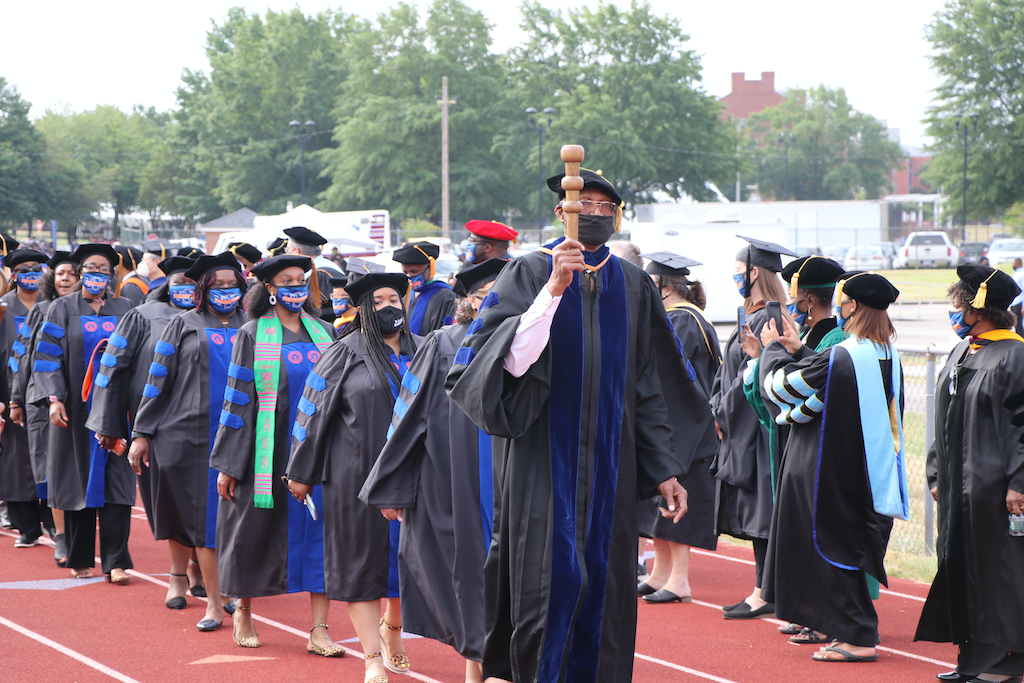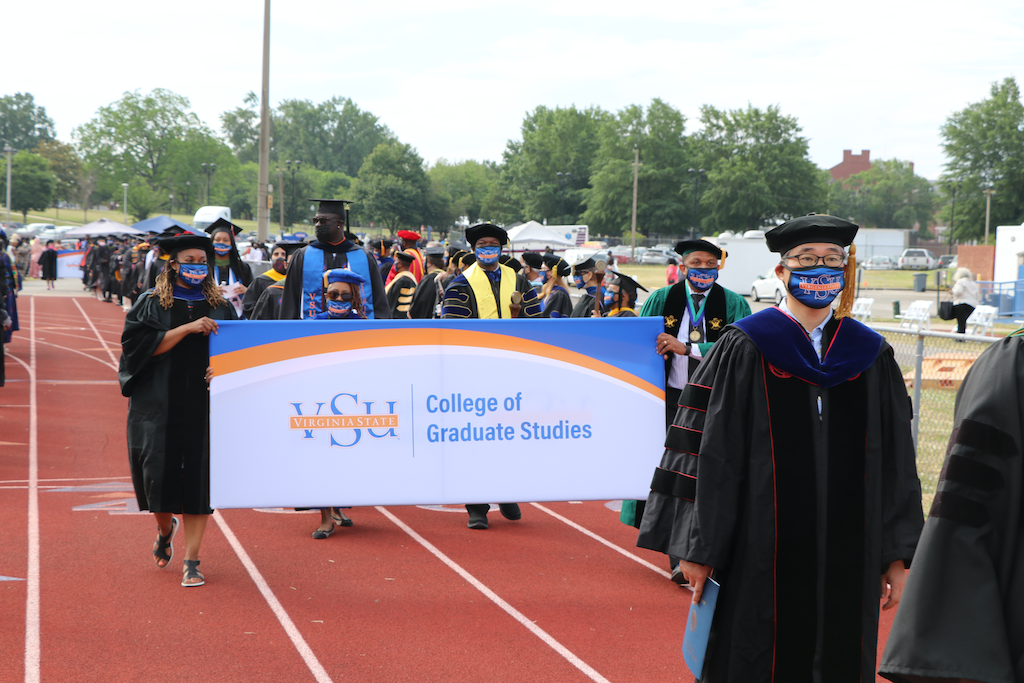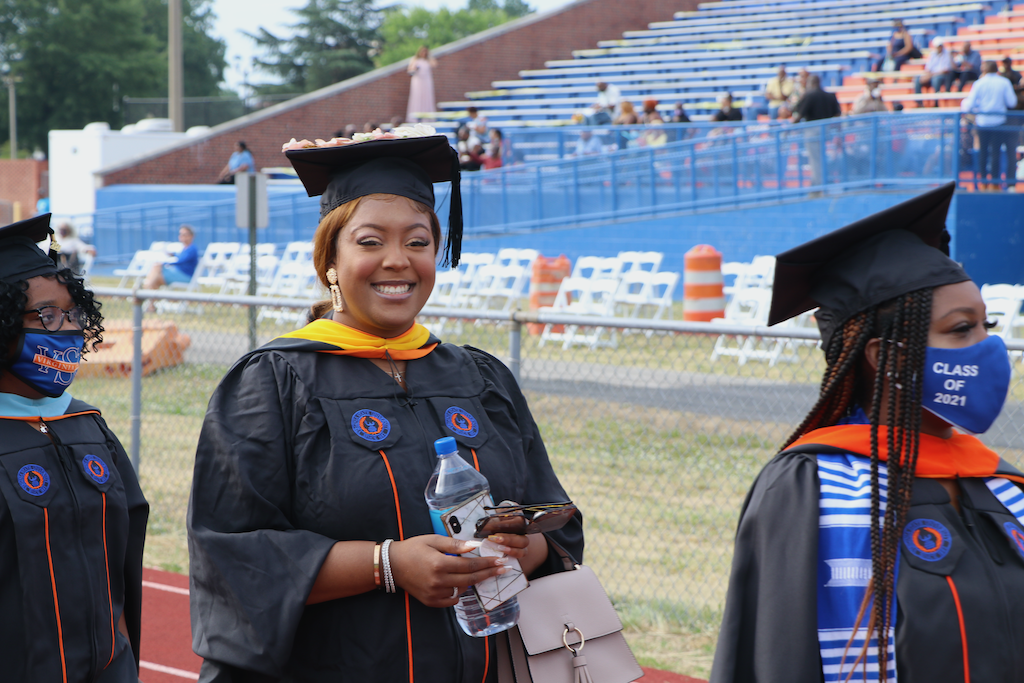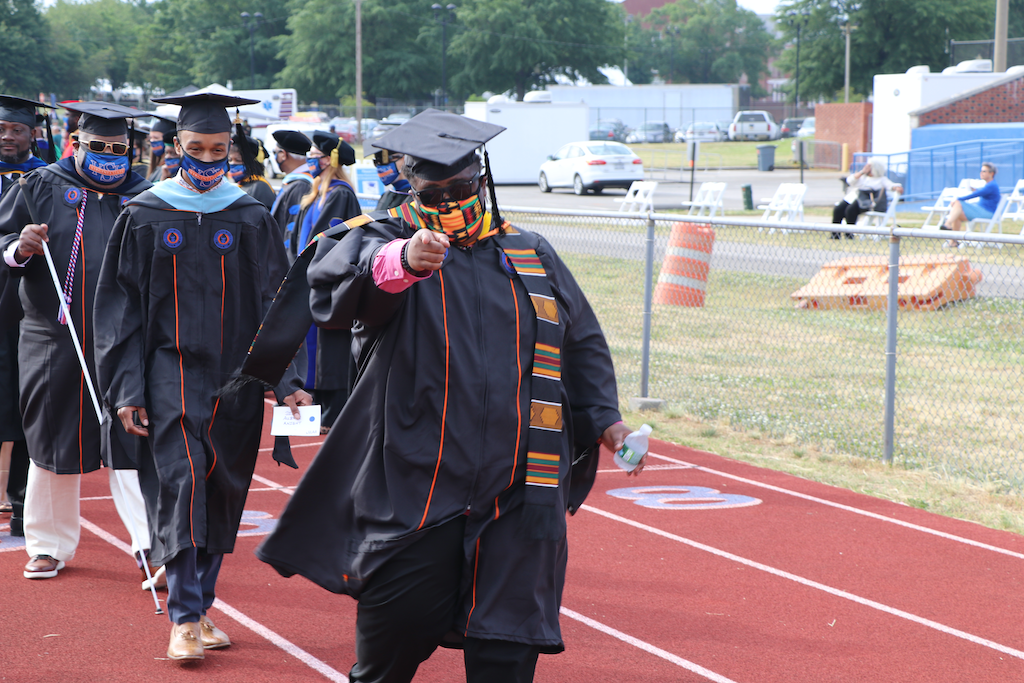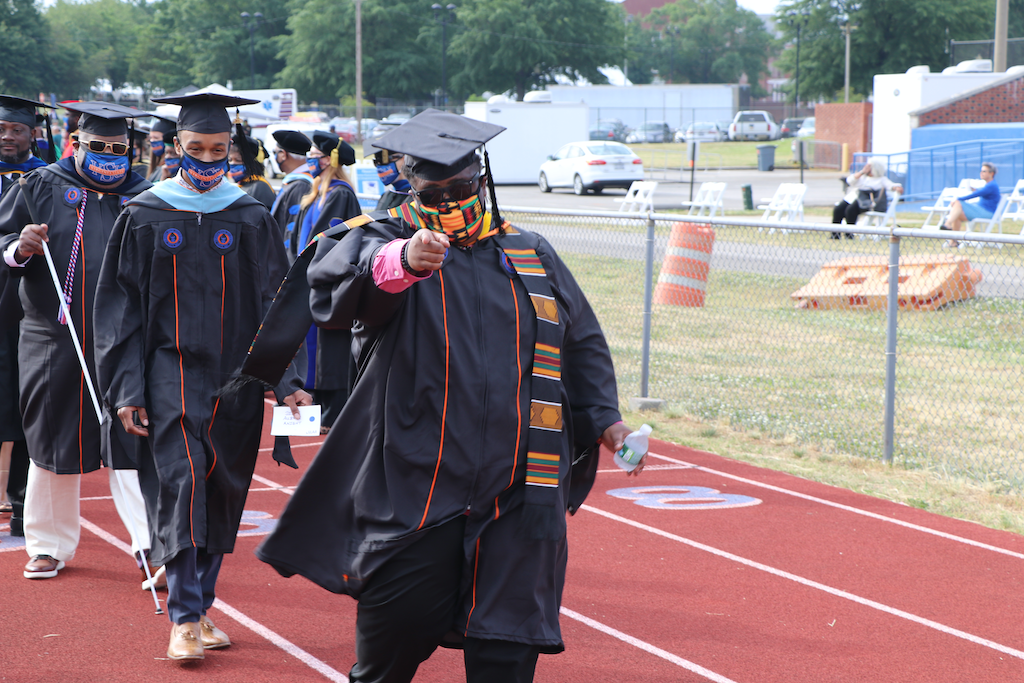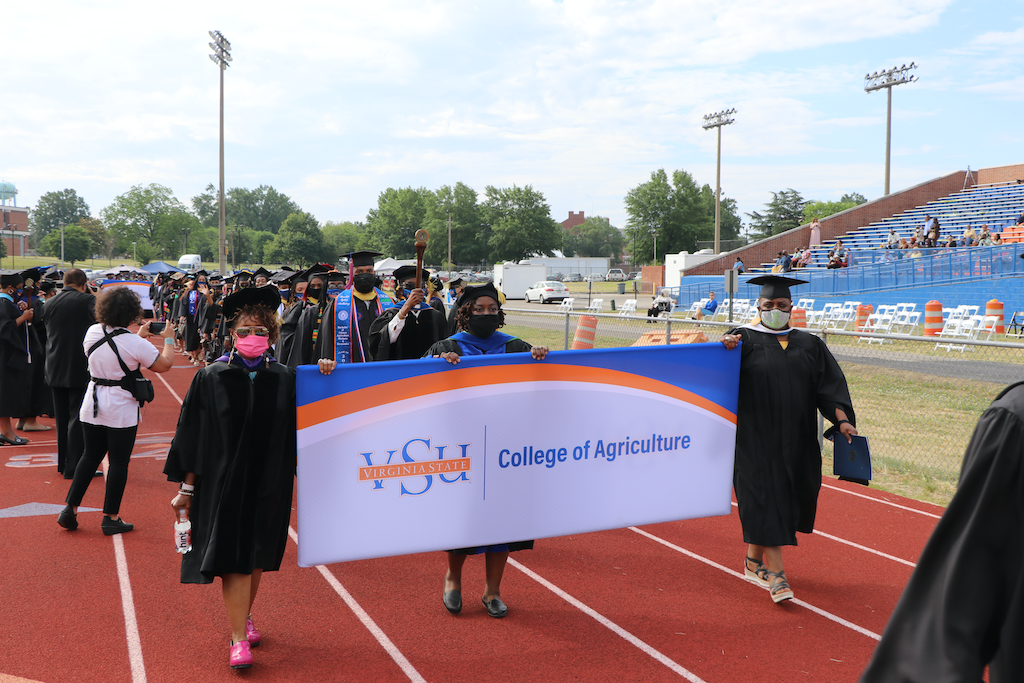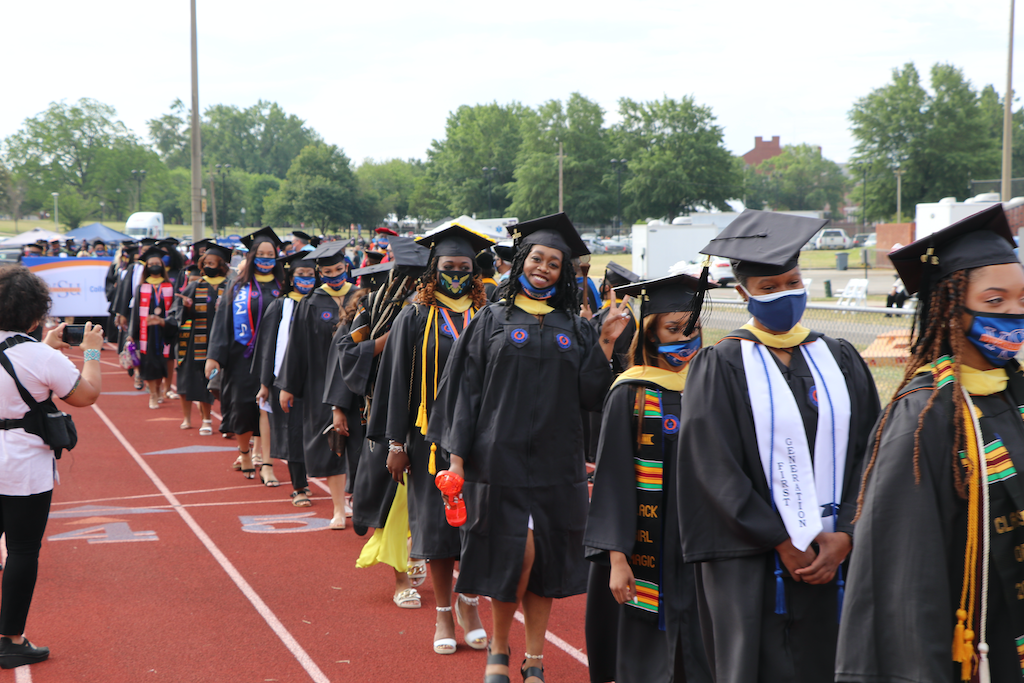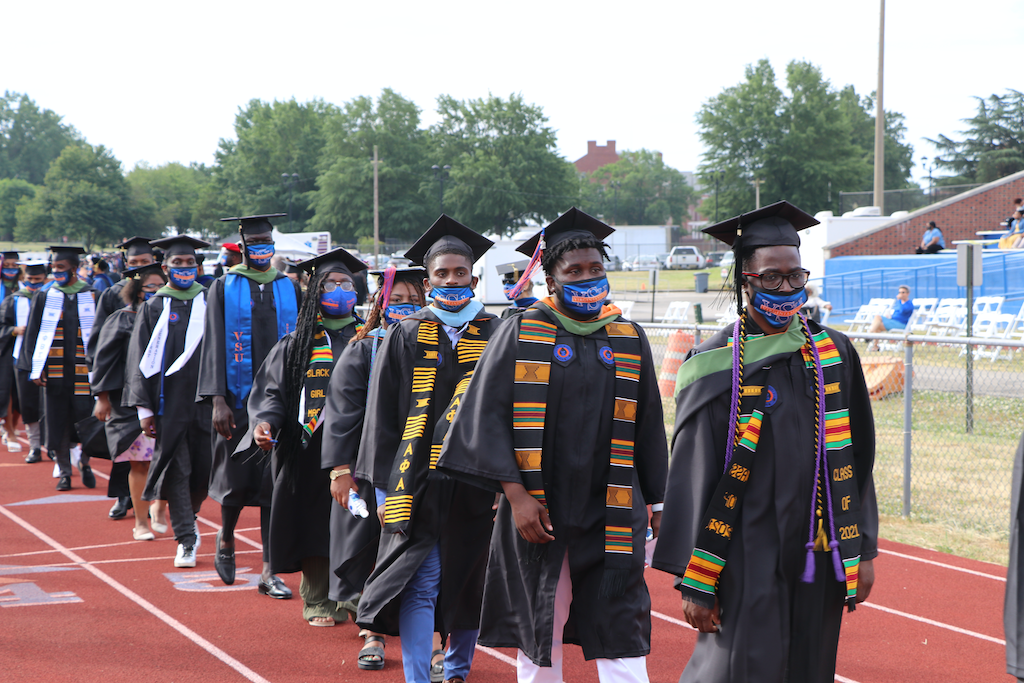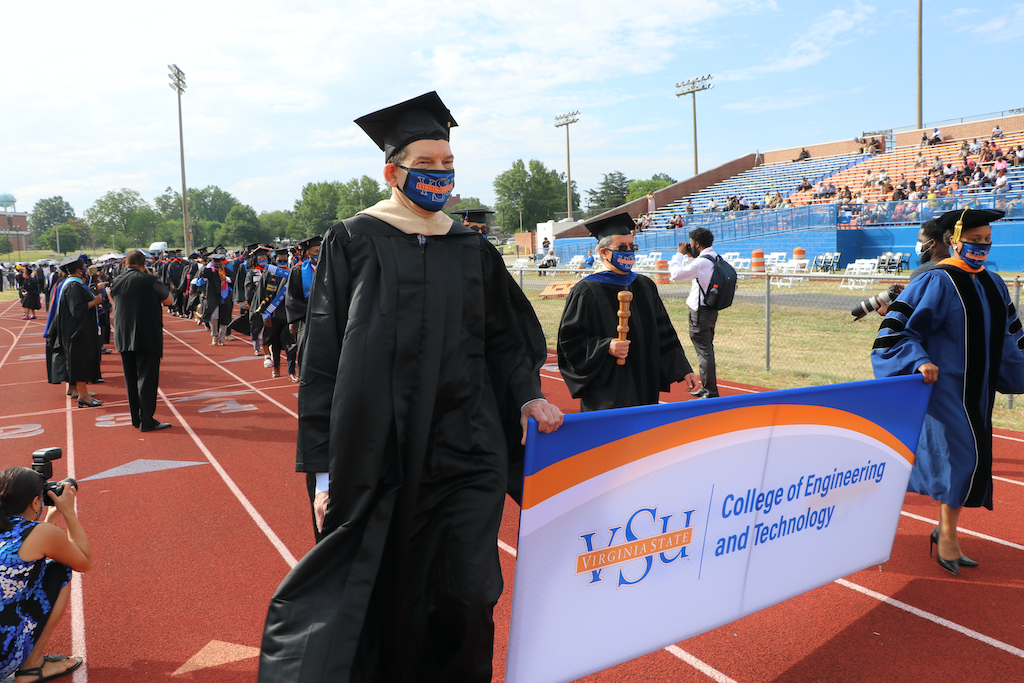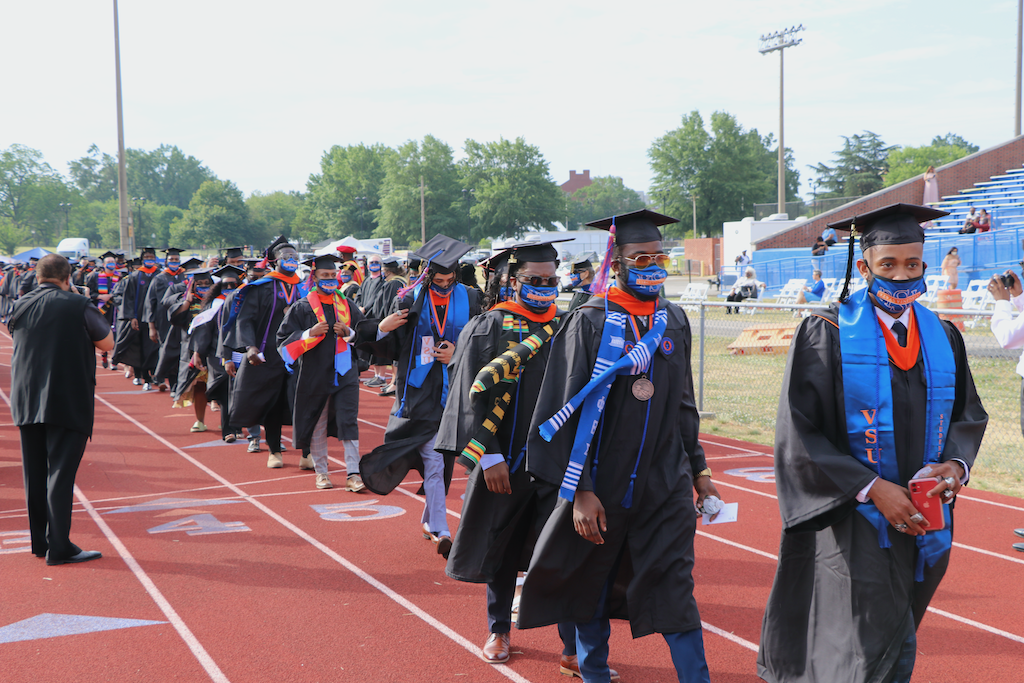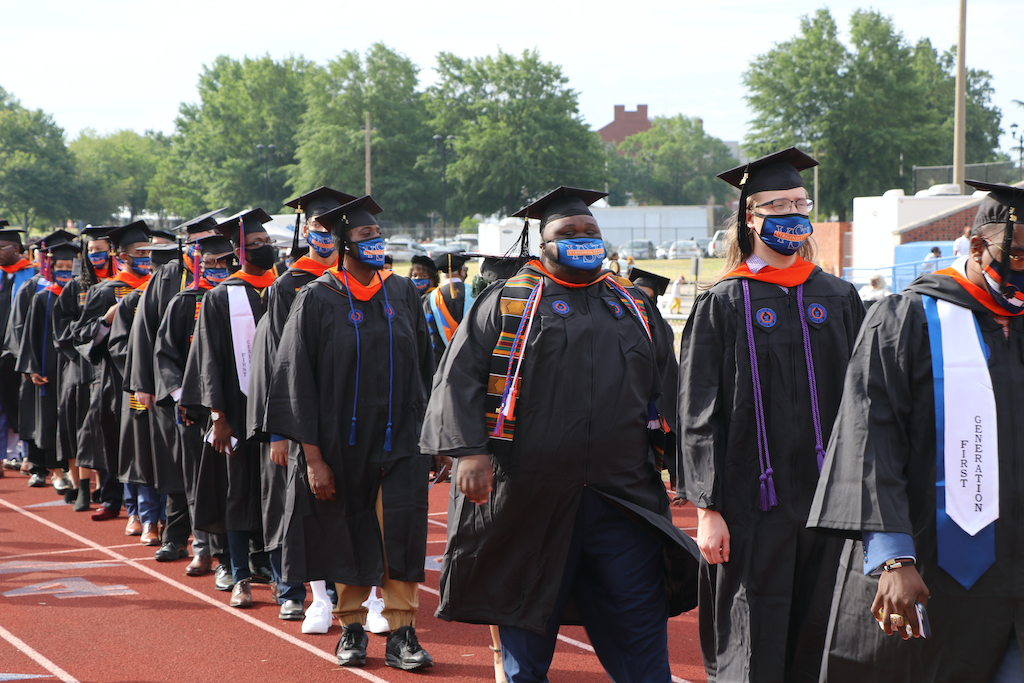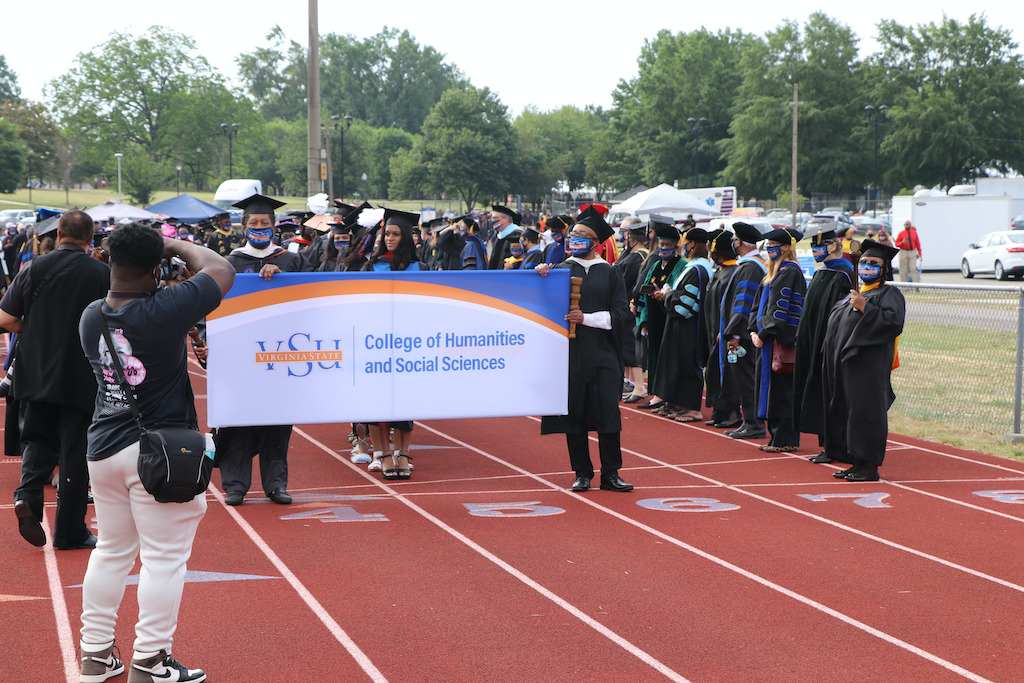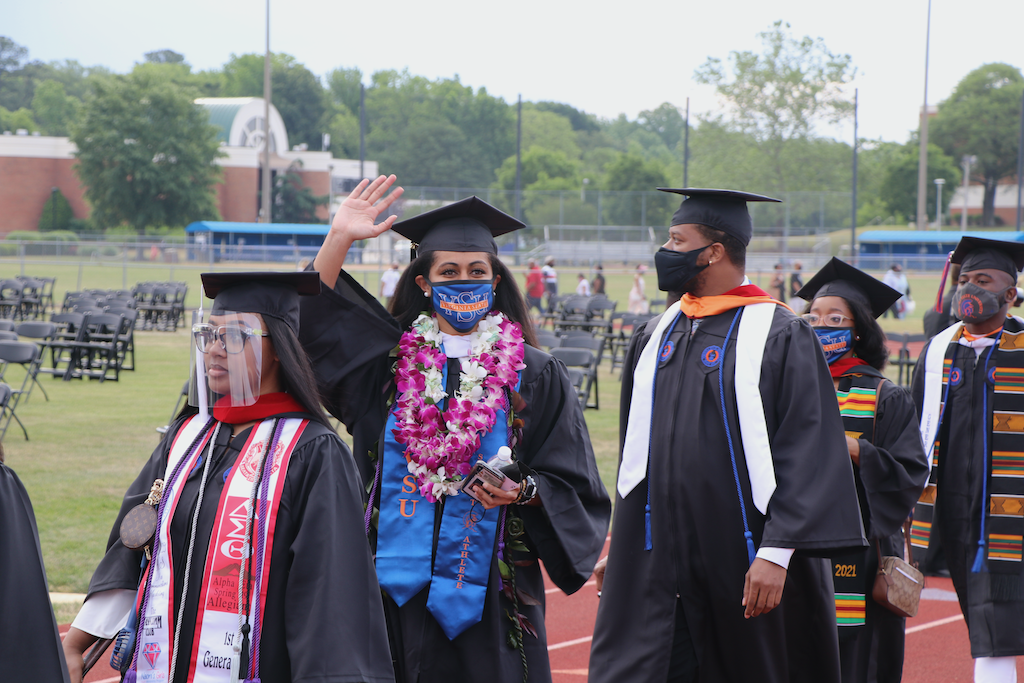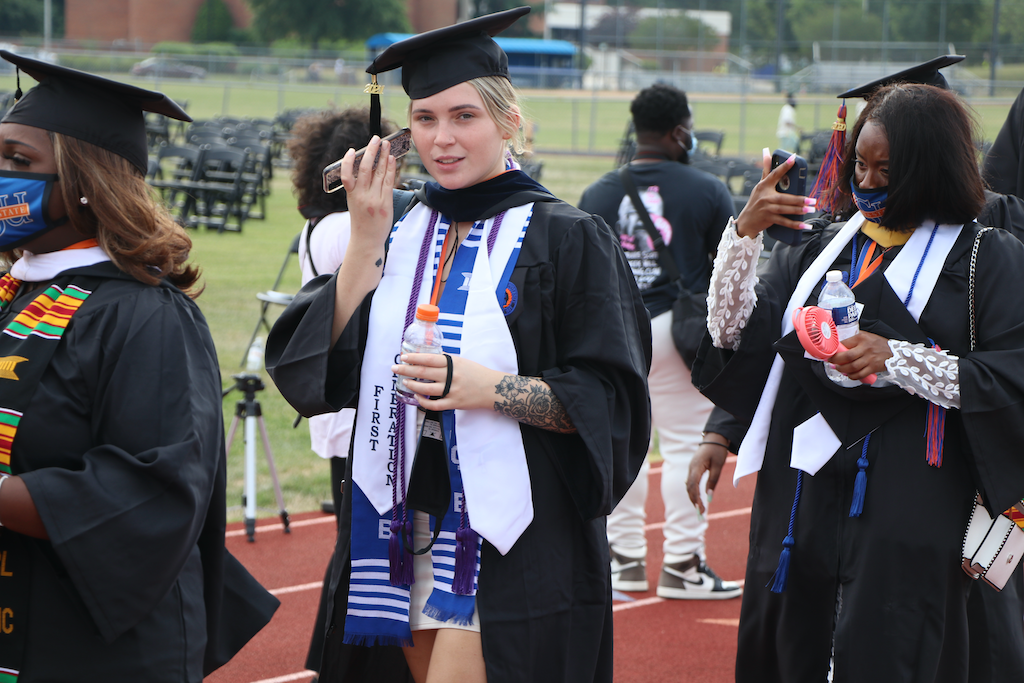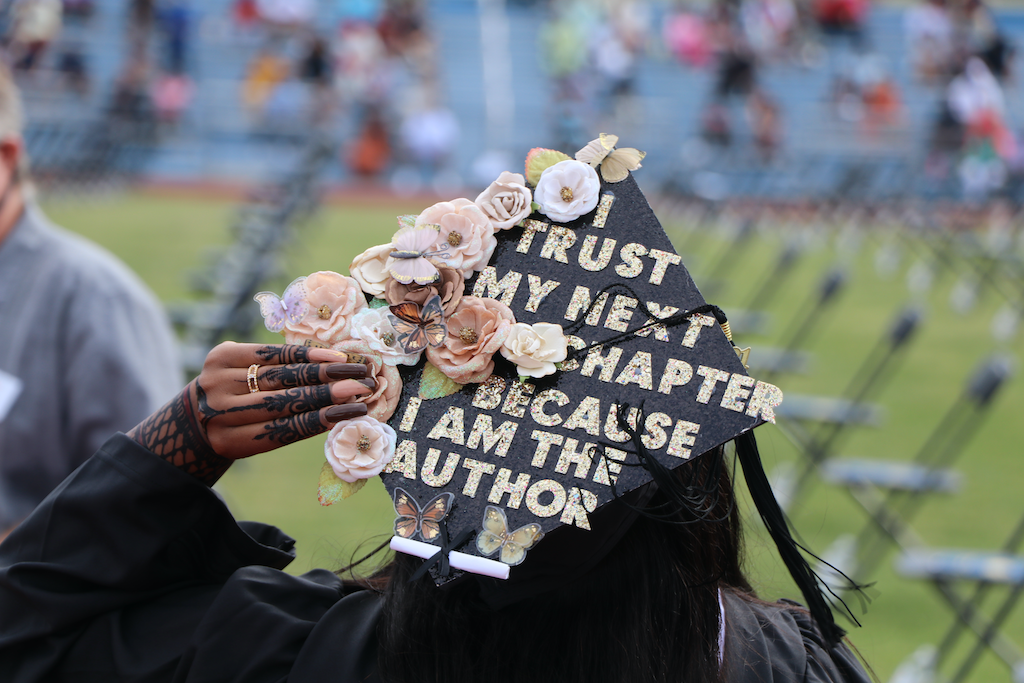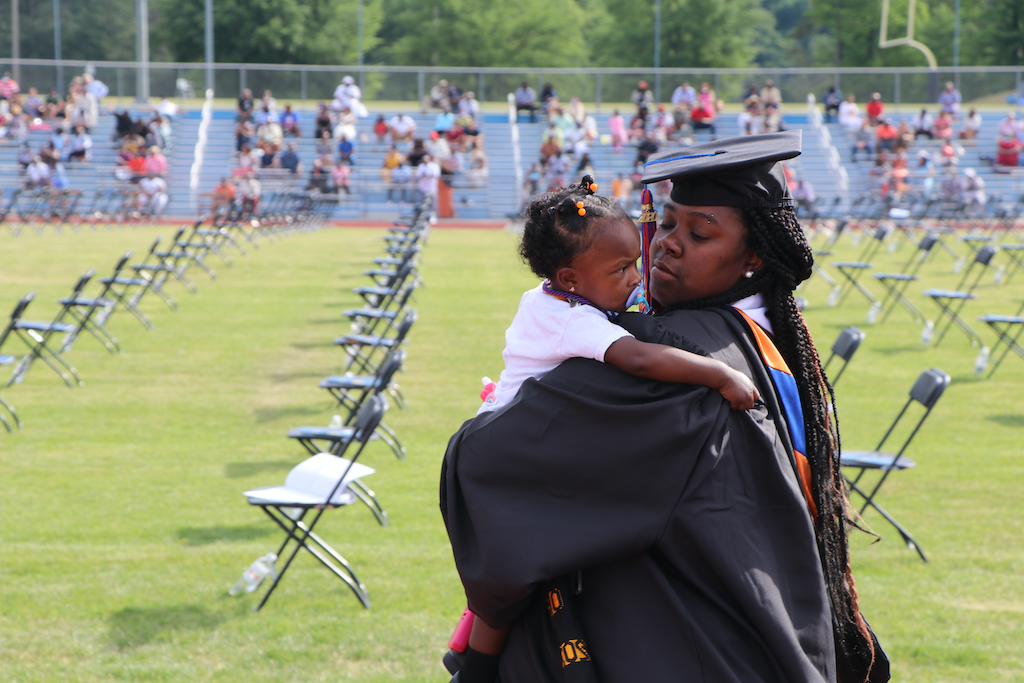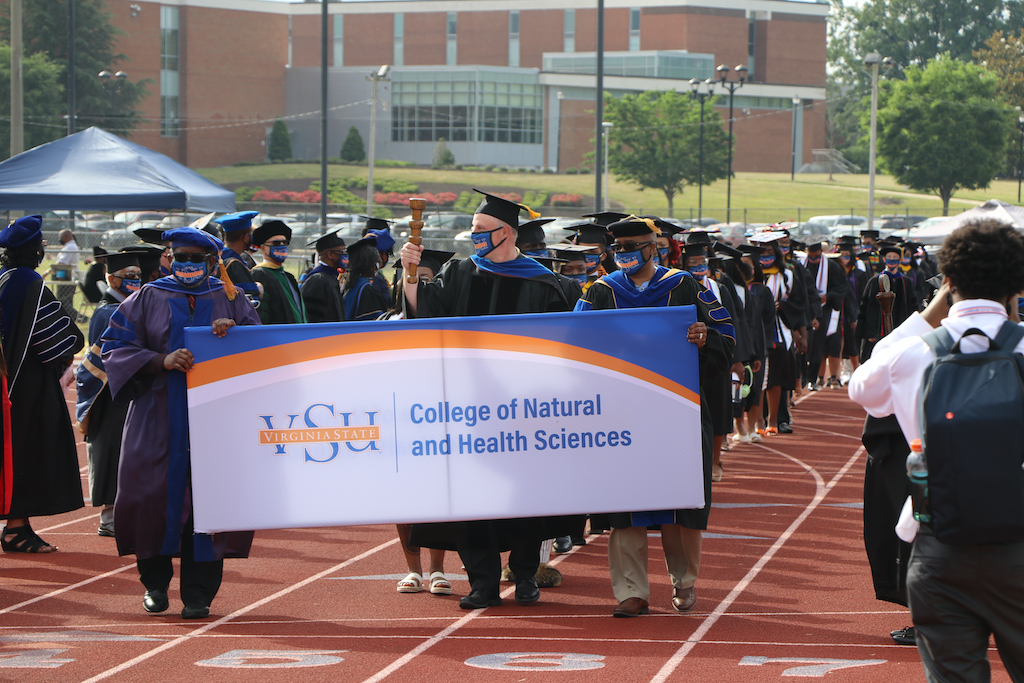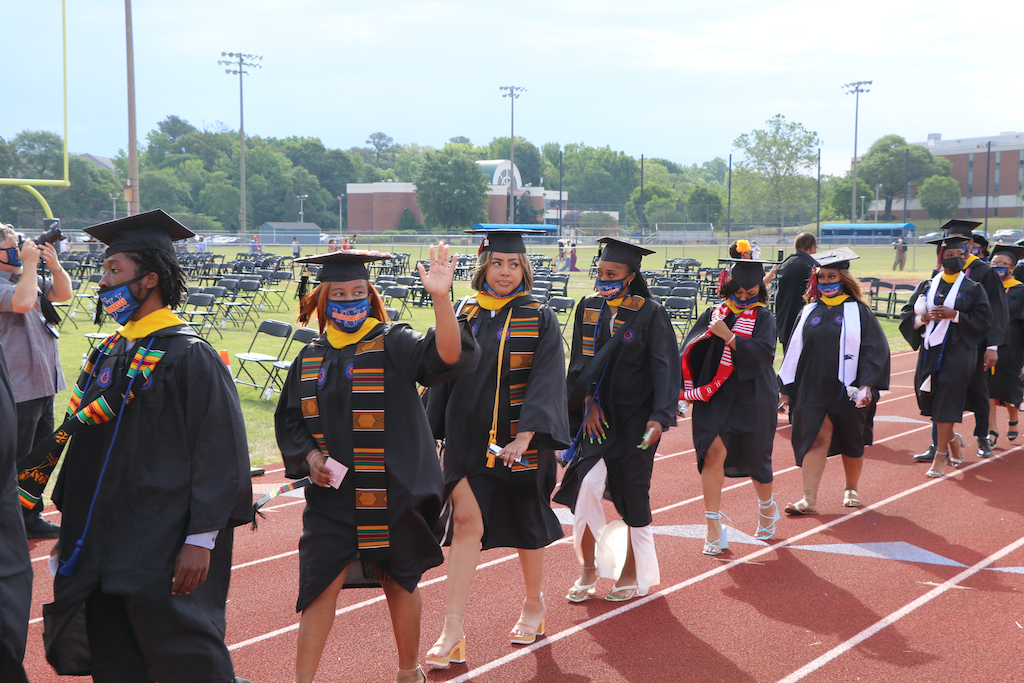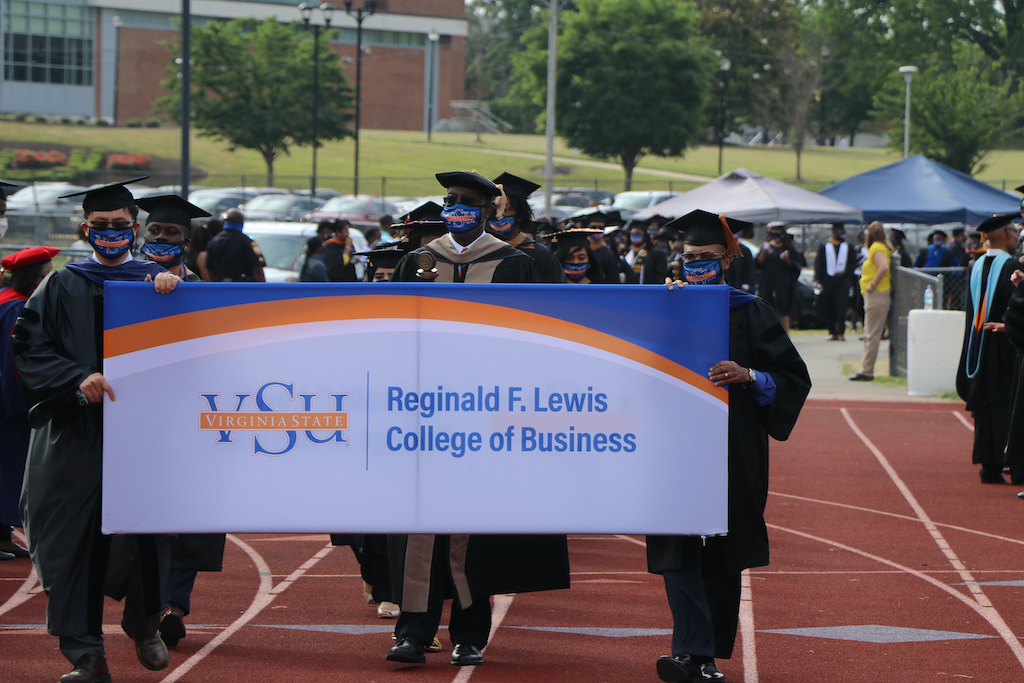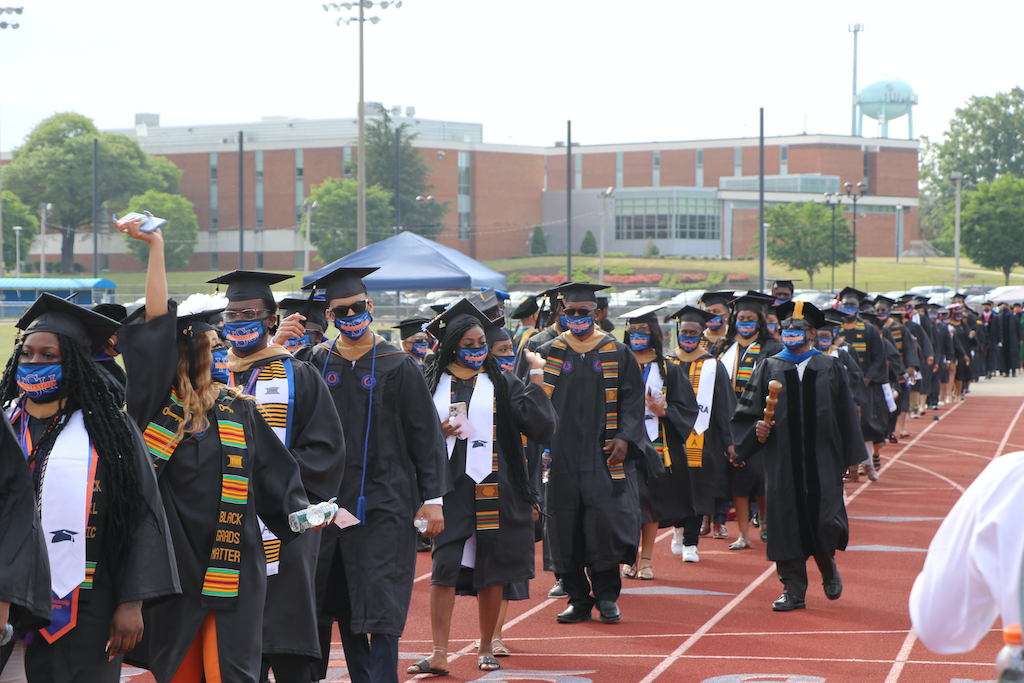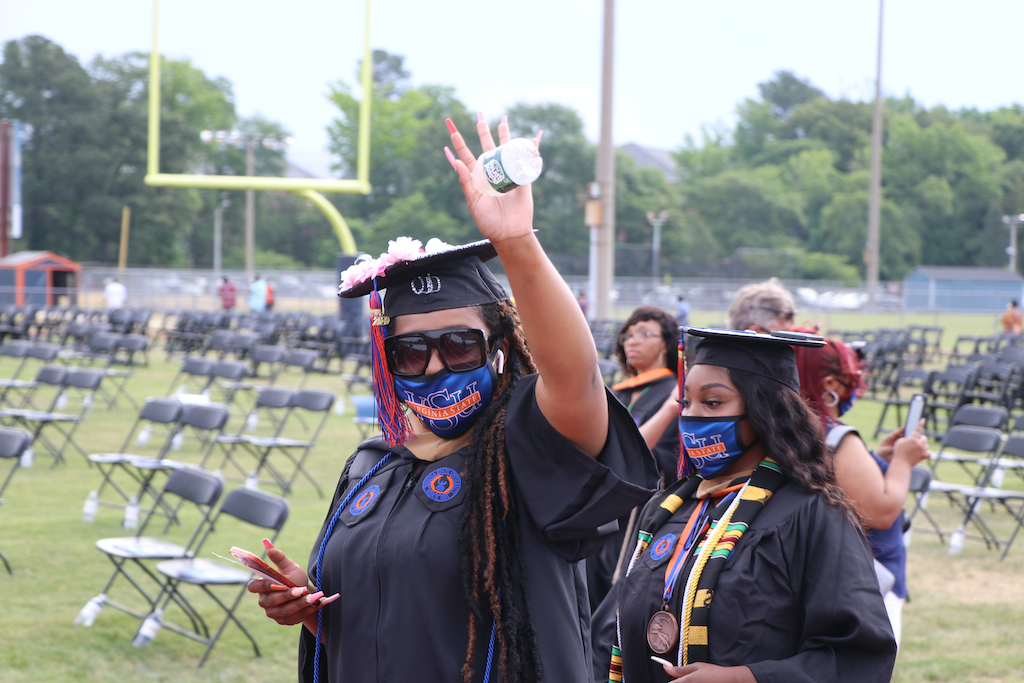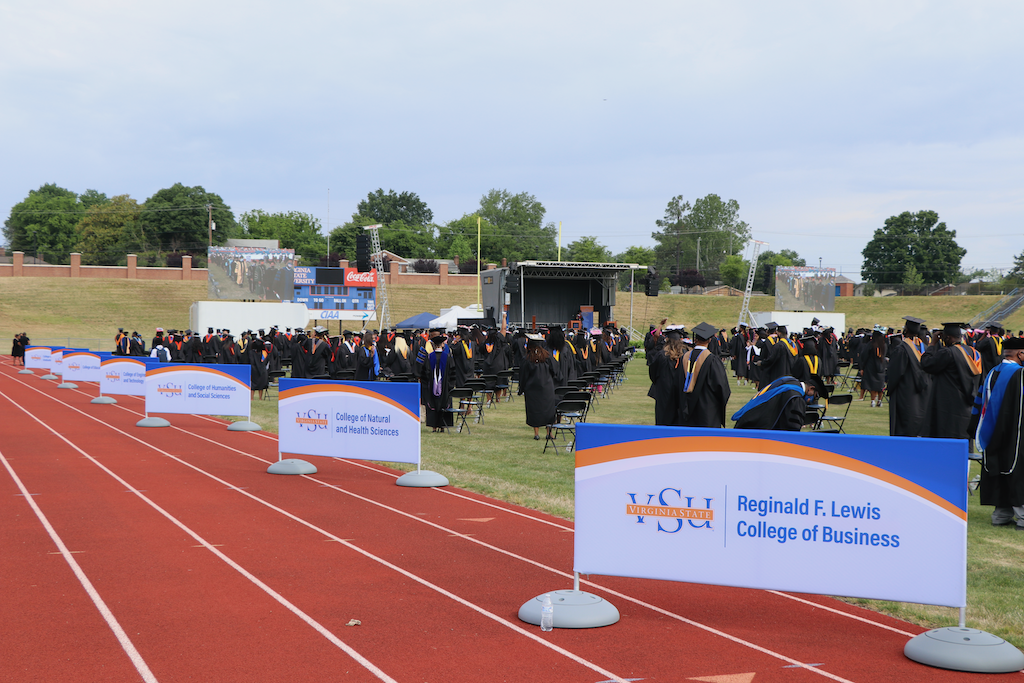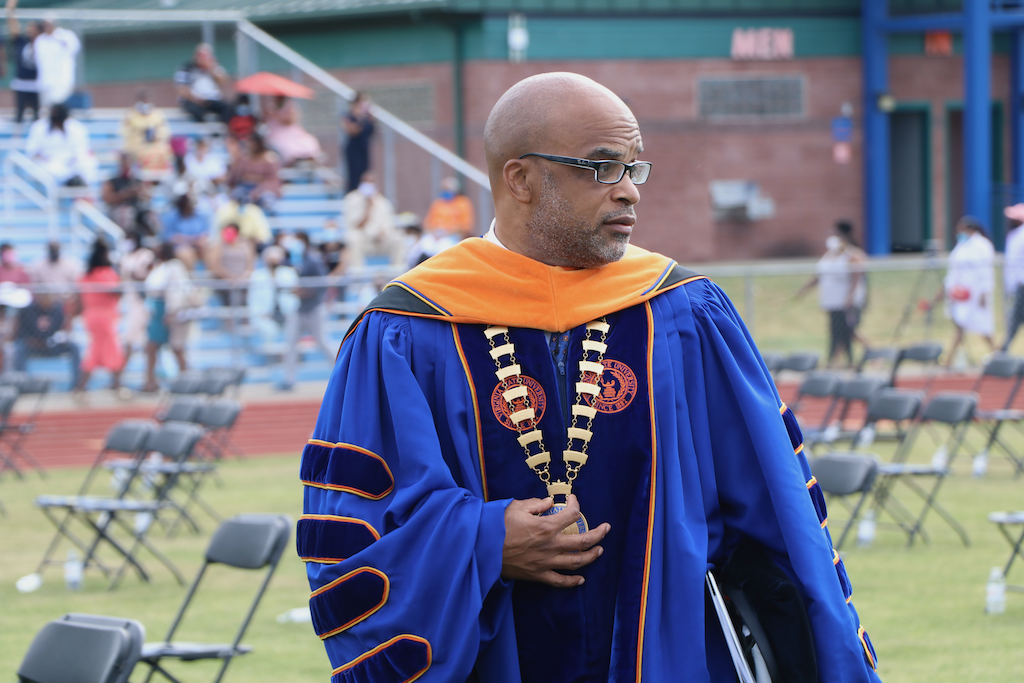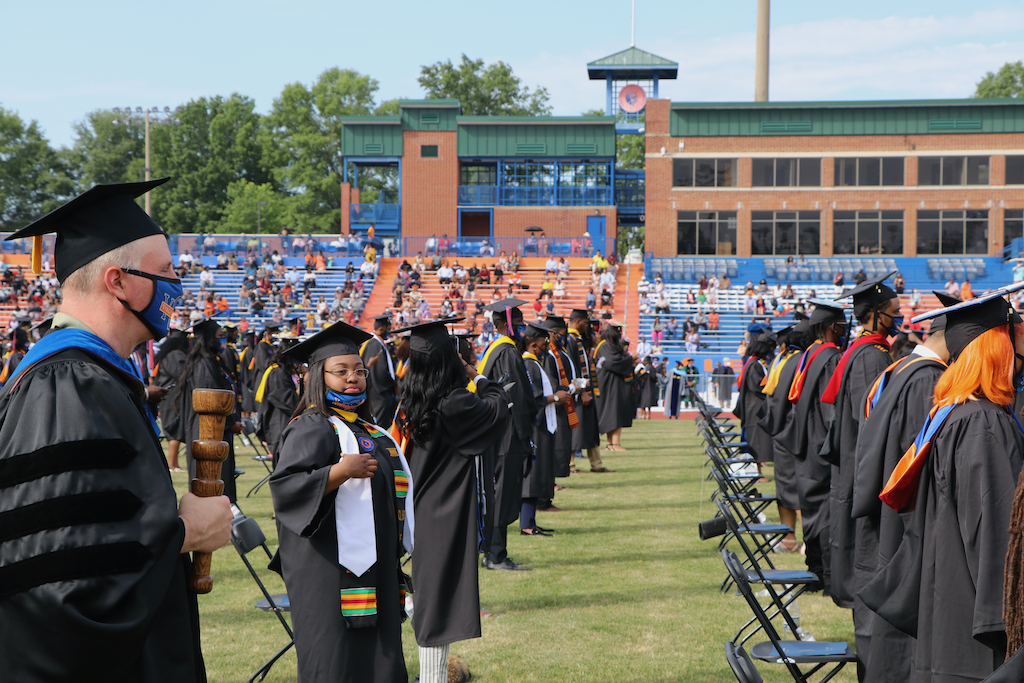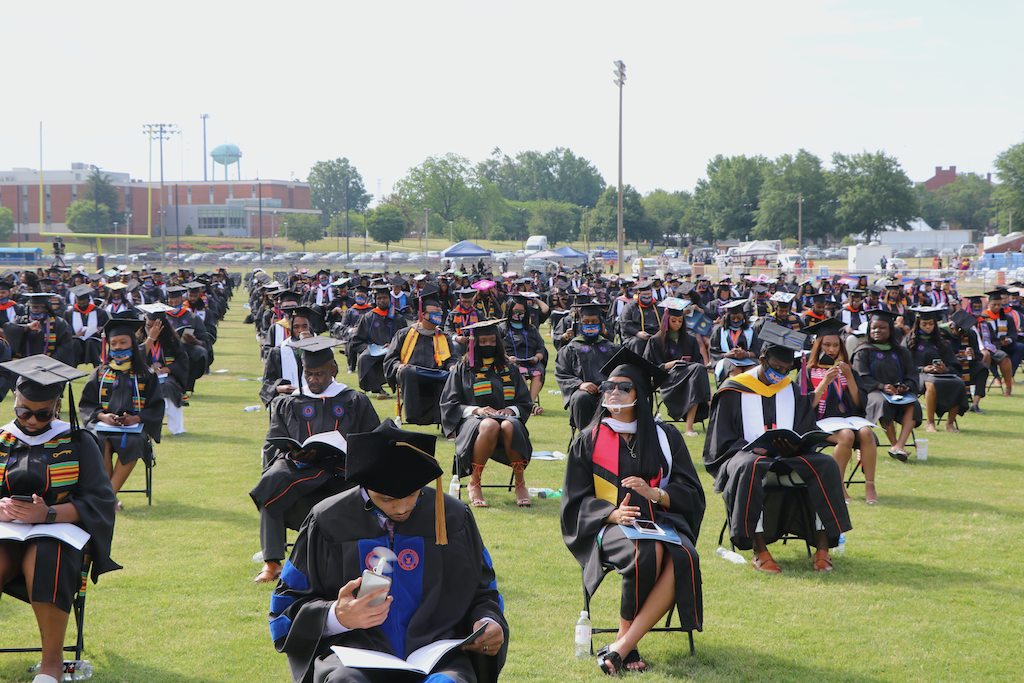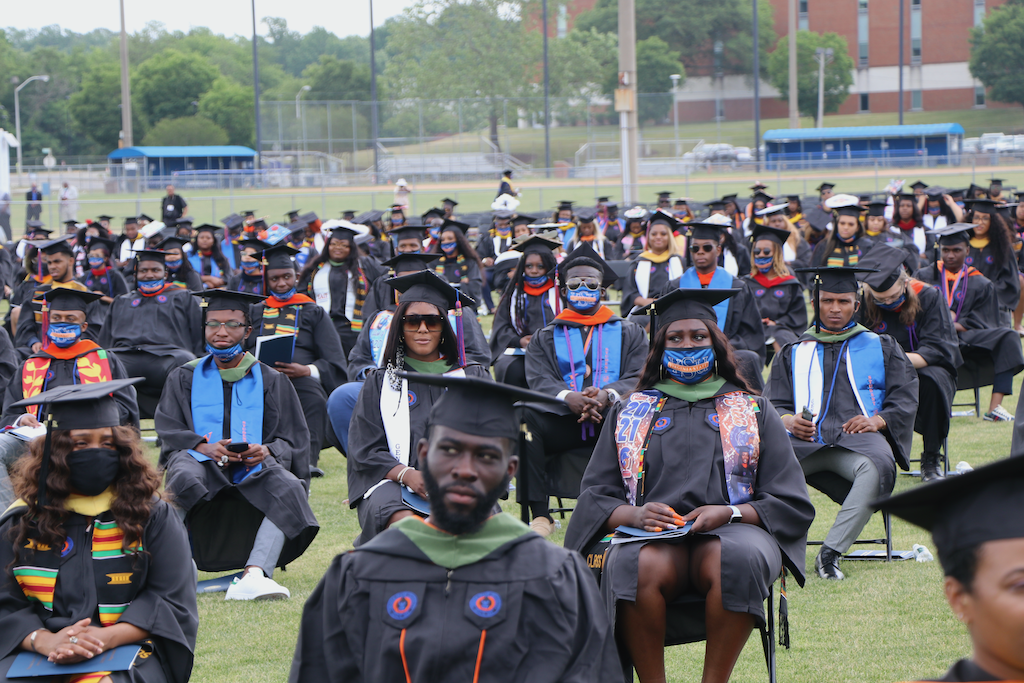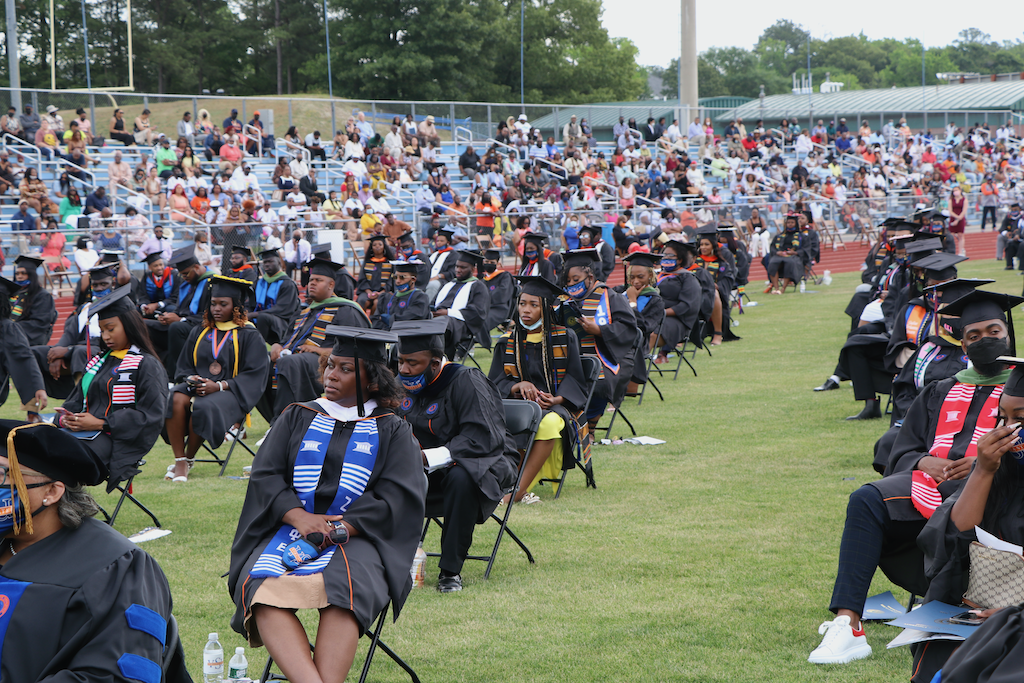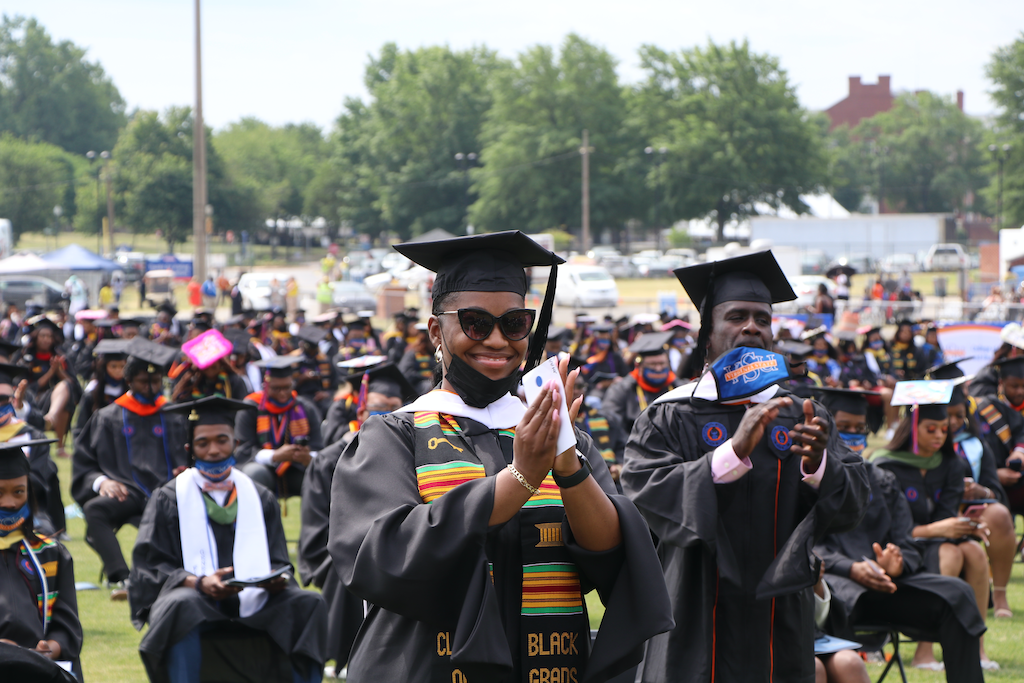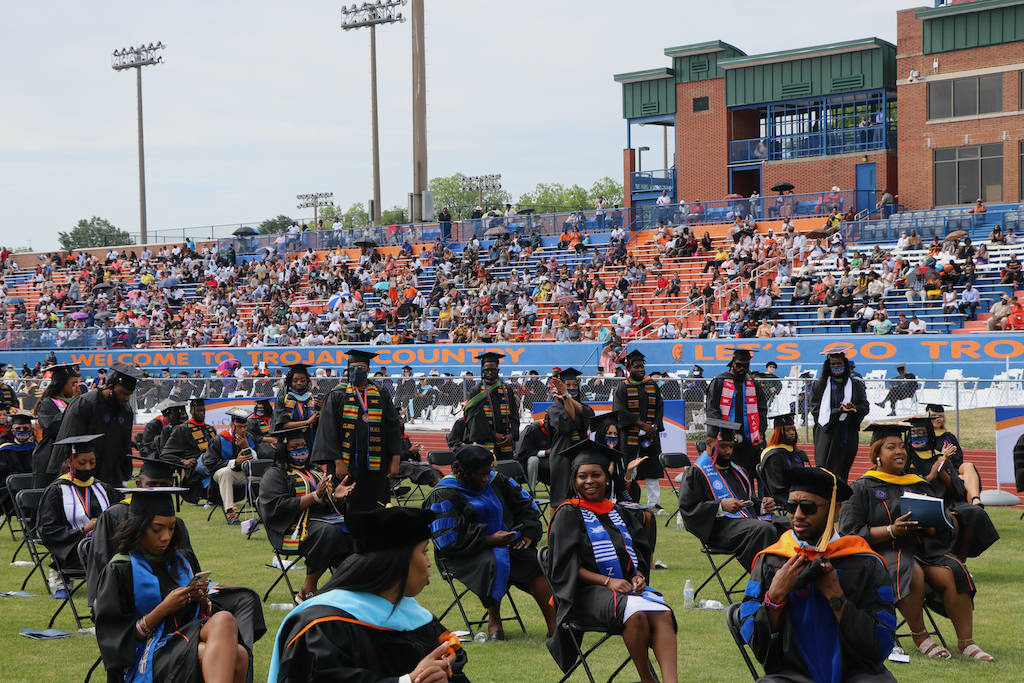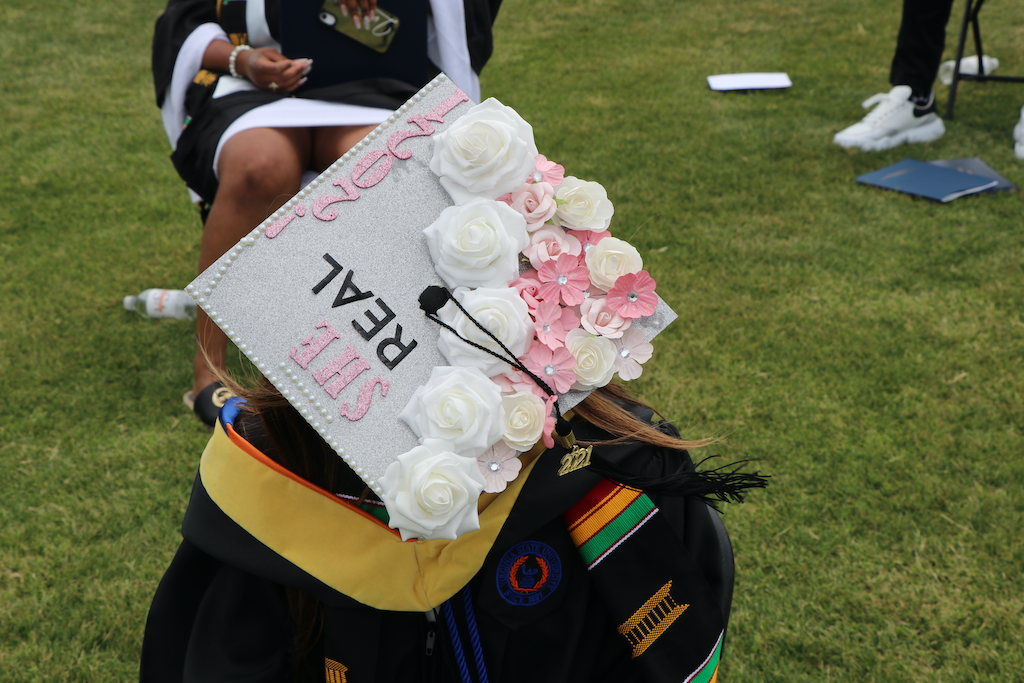 VSU Graduation 2021
Photos by Ervin Clarke