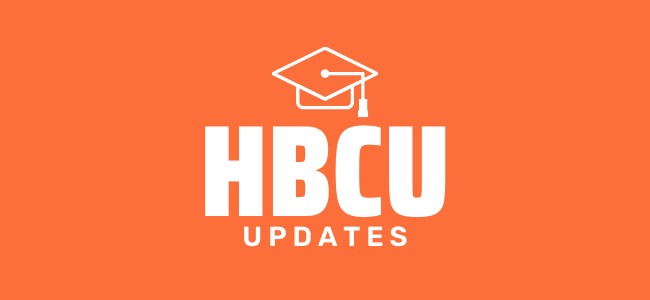 ---
---
Chris Paul collaborates with Koia to help fund HBCU scholarships
By Sheyla Fairley
NBA star Chris Paul has partnered with Koia, a plant-based beverage brand, — along with Support Black Colleges — to release a limited-edition Koia Protein flavor, Cinnamon Horchata. The low-sugar, plant-based protein shake will feature a custom Chris Paul packaging and will be available for purchase on Walmart's website.
100% of profits from sales of the drink will be donated to the Chris Paul Family Foundation to support student scholarships at HBCUs.
"Koia's mission and values are perfectly aligned with my efforts to continue breaking down the barriers to success for HBCU students," expressed Paul in a release. "And this product collaboration and its community giveback strategy is a great example of how partnership can make real impact. I'm proud to be an investor in Koia and look forward to continuing to work with the company to find ways to serve communities in need."
---
---
Hakim McClellan named new athletic director at MVSU
By Sheyla Fairley
Hakim McClellan has been announced as the new athletic director for Mississippi Valley State University, Itta Bena, MS. As stated in a release, McClellan is a former MVSU student-athlete who already has an "extensive background in collegiate athletic administration."
"I thank Dr. Briggs for giving me the chance to come home and serve. "MVSU is a school that connects this entire community – it has been and will continue to be my goal to make this university the school of the Delta," he added. "I am grateful to the committee and others who provided input in this important decision. Lastly, from the bottom of my heart, I want to thank my family, friends, and especially my wife Eleanor for their support through my entire career."
---
---
Central State receives $1.6M from the U.S. Department of Education
By Sheyla Fairley
The U.S. Department of Education has given Central State University, Wilberforce, OH, a $1.6 million federal grant to help more students succeed through the university's Upward Bound program.
According to an article, the six-week long program will assist 63 students from Jefferson High School, Meadowdale High School, and Thurgood Marshall High School — all located in Dayton, OH — by providing "weekly academic tutoring and other college-prep services."
CSU-UB program director John Anene has stated that the program prepares participants "to complete an academically rigorous secondary education thus enabling post-secondary academic success" with the goal of increasing "the number of high school graduates who enroll in college and who graduate in a timely manner."
For more details, read the full article here.
---
---
Partnership between MSU and Symetra to provide scholarships
By Sheyla Fairley
According to an article, a partnership has been announced between Symetra Life Insurance and Morgan State University, Baltimore, MD, where "wraparound support for critical student needs, such as housing, food, clothing, transportation, and other emergency funding" will be provided to students enrolled in the actuarial science program to promote diversity in the field.
"Symetra is proud to partner with Morgan State University on a new scholarship program designed to recognize and empower excellence by supporting higher-education and professional opportunities for Black students," said Sharmila Swenson, vice president, Public Affairs and Social Impact. "Symetra's vision is to 'create a world where more people have access to financial freedom.' One way we can support that vision is to address the social and economic inequalities minority and underserved students often face by reducing opportunity barriers like lack of tuition and promoting a diverse workforce, particularly in STEM fields."
For more information, read the full article here.
---
---
PLC partners with J.Crew Group on design-focused masterclass
By Sheyla Fairley
As stated in an article, Pensole Lewis College of Business and Design in Detroit, MI partners with J.Crew Group to launch PLC x J.Crew, "a new design-focused masterclass developed to better diversify J.Crew's future apparel design talent."
"We are proud to partner with J.Crew to create an opportunity for designers of color to embrace their brand by showcasing their talents," said D'Wayne Edwards, founder and president of PLC. "The potential influence J.Crew will have on our students and the inspiration to thousands of aspiring designers out there because of this program we are doing together will change lives. Thank you, J.Crew, for being a leader in our industry and selecting for PLC as your partner to better diversify it."
The program will run from August 8 – September 30, 2022 with registration being open to Black and brown students at least 18 years of age or older.
Read the full article, here.