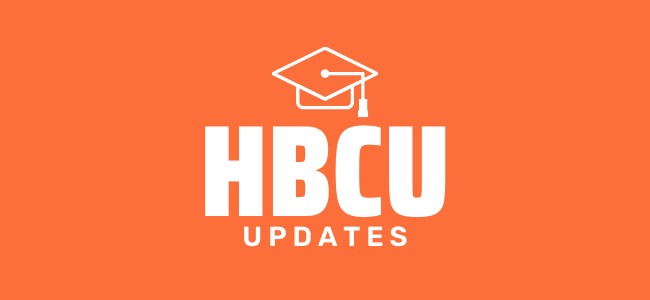 ---
---
Four HBCU medical schools to join NFL initiative to increase diversity in sports medicine
By Sheyla Fairley
As stated in a release, the NFL will select students from four historically Black medical colleges for clinical rotations during the 2022 season as part of the NFL Diversity in Sports Medicine Pipeline Initiative in order to "increase the number of Black team physicians and medical professionals in the league."
The students to participate during the inaugural program will all come from Howard University College of Medicine in Washington, DC; Morehouse School of Medicine in Atlanta, GA; Meharry Medical College in Nashville, TN; and Charles Drew University of Medicine and Science in Los Angeles, CA.
Dr. Lisa Barkley, chair of the Department of Family Medicine and director of the residency program at Charles Drew University, stated how it's "important to see other providers who look like you, and having that exposure is very important in this field of sports medicine, because a lot of it is the opportunity that you have to cover a team or to be exposed to sports."
---
---
 Partnership between Shaw University and Security Innovation
By Sheyla Fairley
According to an article, Shaw University, Raleigh, NC, has partnered up with Security Innovation, a pioneer in software security assessment and training, to address the cybersecurity job shortage and to increase diversity in the industry by "creating new cybersecurity professionals from under-represented demographic populations."
"This partnership with Security Innovation is a significant step toward preparing our students to be leaders in the cybersecurity industry," said Dr. Paulette Dillard, president of Shaw University. "By collaborating with a leader in security training, our students will have access to state-of-the-art software, training, and technology, which is crucial for workplace readiness on Day 1."
Read the full article, here.
---
---
Indianapolis Museum of Art announces new president and CEO
By Sheyla Fairley
Huston-Tillotson University, Austin, TX, president Colette Pierce Burnette has been named the next president and chief executive of the Indianapolis Museum of Art at Newfields. She will be the first Black woman to lead Newfields since the museum's founding in 1883.
"I am thrilled to become part of a team driven to meet Newfields' mission of enriching lives purposefully and intentionally through exceptional experiences with art and nature," said Burnette in a release. "I am excited to lead Newfields at this unique moment to make it a place every person in Indianapolis and beyond is excited to visit, and every team member is proud to work."
Burnette will assume her new position August 1, 2022.
---
---
DOE announces $40M for research training for underrepresented groups
By Sheyla Fairley
According to an article, the U.S. Department of Energy (DOE) announced it will provide $40 million in research opportunities to "historically underrepresented groups in STEM and diversify American leadership in the physical and climate sciences through internships, training programs, and mentor opportunities" with the recipients being from historically Black colleges & universities (HBCUs), minority-serving institutions (MSIs), and other research institutions.
"Leveraging the full potential of American expertise to tackle our biggest challenges will require a diverse, equitable, and broad research community that includes the brilliant voices and minds of historically unrepresented groups," said U.S. Secretary of Energy Jennifer M. Granholm. "This investment will provide hands-on experience to our nation's future scientists to unlock the climate solutions that hold the key to a safer and cleaner future for all Americans."
For more information, read the full article here.
---
---
PTP provides $100,000 scholarships to Claflin University
By Sheyla Fairley
Claflin University, Orangeburg, SC, announced Primary Talent Partners (PTS) will invest $100,000 in Claflin scholarships through its DiversIT Scholars program.
According to an article, PTP will fund "40 scholarships over the next five years to help remove financial barriers" with the goal of increasing "Black representation nationwide in science, technology, engineering and math careers."
"Our clients are anxious to hire more Blacks in STEM positions," said Tinisha Bookhart, PTP founder. "We have witnessed Claflin's success and we are confident that this infusion of funds will help the university expand the number of Black computer scientists, mathematicians, statisticians and scientists across the board that will enter the workforce. We're excited to help make this happen."
For more details, read the full article here.