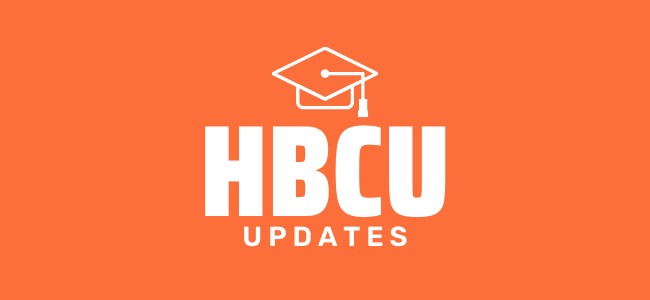 ---
---
Travis Scott lends support to HBCU students in need
By Sheyla Fairley
Rapper Travis Scott has ensured that 100 students graduating at historically Black colleges and universities in 2022 were awarded $1 million in scholarships.
According to an article, the money comes from Scott's Cactus Jack Foundation and the Waymon Webster Scholarship Fund – named after his grandfather Waymon Webster, which provides "$10,000 in scholarships to seniors facing hardship despite achieving academic excellence."
"Excellence abounds in every Black household, but too often opportunity does not – and Black students are left behind or counted out," stated Scott. "So that's what my family and I set out to change. We congratulate all 100 scholarship recipients this year. I know we will see great things from them – and we are already looking forward to increasing our work next year."
For more information, read the full article here.
---
---
Howard University acquires collection of Gordon Parks photographs
By Sheyla Fairley
Howard University, Washington, DC, and the Gordon Parks Foundation have announced the historic acquisition of 252 photographs representing the late photographer's career over five decades.
"Howard University is proud to be the recipient of such an important collection of work by African American artist and photojournalist Gordon Parks. Mr. Parks was a trailblazer whose documentation of the lived experiences of African Americans, especially during the civil rights period, inspired empathy, encouraged cultural and political criticism, and sparked activism among those who viewed his work. Having a collection of his timeless photographs…will allow Howard University faculty, students, and visiting scholars to draw on his work and build upon his legacy of truth telling and representation through the arts," said Howard president Dr. Wayne A.I. Frederick.
Read the full article, here.
---
---
Dr. Leonard Brown selected to participate in AASCU's 2022 Millennium Leadership Initiative
By Sheyla Fairley
Vice president for Student Affairs at Norfolk State University, Norfolk, VA, Dr. Leonard Brown is among 22 individuals selected to participate in the 2022 Millennium Leadership Initiative by the American Association of State Colleges and Universities.
As stated in a release, the MLI is "a premier leadership development program that provides individuals traditionally underrepresented in the highest ranks of postsecondary education with the opportunity to develop skills, gain a philosophical overview, and build the network and knowledge needed to advance to the presidency."
"This year will bring an enhanced program that will inform and empower MLI cohorts to be better, more egalitarian leaders, attuned to the imperatives of a full promise democracy," said John S. Wilson Jr., MLI's executive director. "We believe this will only enhance AASCU's annual success in shaping ideal leaders for America's college and university campuses."
---
---
 Dr. Kiki Baker Barnes leaves Dillard to become commissioner of the GCAC
By Sheyla Fairley
After 16 years, Dr. Kiki Baker Barnes will be leaving her position as the athletic director at Dillard University, New Orleans, LA, to fulfill her new role as the first Black woman commissioner of the Gulf Coast Athletic Conference.
"I am honored to have earned the trust and confidence of my colleagues for the purpose of leading the Gulf Coast Athletic Conference into the future," said Baker Barnes in a release. "My commitment is to bring creative vision, excellence, direction, and strong partnerships that will advance the conference and the competitive landscape for our student-athletes. As I embrace this new opportunity, I am especially grateful to my colleagues, staff, and student-athletes at Dillard University for our collective work in rising from adversity to winning championships and becoming a national model of student-athlete success."
---
---
TSU to give 100 scholarships to MNPS students
By Sheyla Fairley
In partnership with Metro Nashville Public Schools, Tennessee State University, Nashville, TN, will provide 100 students with a "Trailblazing to TSU" scholarship starting in the fall of 2023.
According to an article, the scholarship program will include "college visits, mentorship, guidance, and counseling support, and will be a full ride scholarship that covers four years of tuition and fees for participating students."
"As an institution of higher learning with deep roots in our community, we are elated to provide this opportunity for 100 Metro Schools graduates to be TSU Trailblazers, earning a degree and treasured life experiences that will help them to succeed in life and careers beyond our campus," said Dr. Glenda Glover, president of TSU.
For more details, read the full article here.