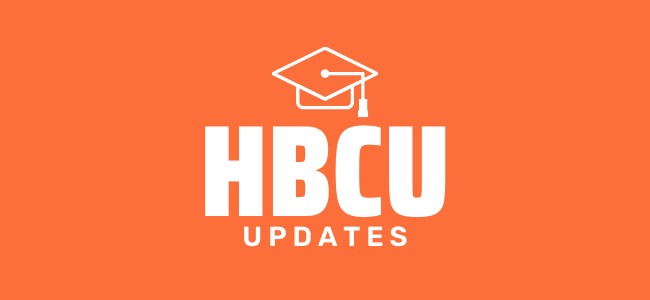 ---
---
IBM expands partnerships to focus on training underrepresented communities in STEM
By Sheyla Fairley
International Business Machines Corporation (IBM) has partnered with the U.S. Department of Veterans Affairs, Specialisterne Foundation, and six historically Black colleges & universities to provide training to communities underrepresented in the U.S. on technology.
"We believe that the most promising job candidates for today's demanding careers will come from communities that may have been historically overlooked or excluded due to outdated hiring policies and old-fashioned credentialling," said Justina Nixon-Saintil, Vice President, IBM Corporate Social Responsibility and ESG. "That's why we're uniting the public, private, and not-for-profit sectors to cultivate STEM talent from underrepresented communities to address the world's most critical challenges."
For more details, read the full article here.
---
---
VUU program to focus on air mobility
By Sheyla Fairley
In partnership with Paragon VTOL Aerospace, Virginia Union University, Richmond, VA, has created a new Center for Technology and Innovation.
In a release, the center will allow students to test out "innovative passenger and cargo transportation methods through the use of drones" and to find safe and efficient ways to transport "vital medical resources."
"Through our partnership with Paragon VTOL, our students will have the opportunity to research and study the use of Urban Air Mobility," said Dr. Linda Jackson, Assistant Vice President for Sponsored Research, Programs, and Scholarly Initiatives at VUU. "Technology is transforming the way we transport goods and we want to provide our students with the experiences and knowledge they need to be at the forefront of this evolution."
---
---
Rep. Bennie Thompson to support programs at Jackson State and Tougaloo College in federal funding
By Sheyla Fairley
U.S. Representative Bennie Thompson awarded ceremonial checks to fund projects at Jackson State University, Jackson, MS, and Tougaloo College, Tougaloo, MS.
Jackson State received $3 million for its Center for Living, Learning and Cultural Engagement, while Tougaloo received $1 million for the Reuben V. Anderson Institute for Social Justice.
"These two investments are about students. It's about making them the best they can be," said Thompson, who is a graduate of Jackson State and Tougaloo. "Hopefully with these investments, we will prepare our students for the world of work and the lives which they will lead after leaving these institutions."
For more information, read the full article here.
---
---
Lt. Governor Boyd K. Rutherford attends groundbreaking at Bowie State
By Sheyla Fairley
As stated in a release, Lieutenant Governor Boyd K. Rutherford attended the "ceremonial groundbreaking of the Martin Luther King Jr. Communications Arts & Humanities Building" on Bowie State University's, Bowie, MD, campus.
Scheduled to open in fall 2024, the building will house the Departments of Communications; Language, Literature & Cultural Studies; History & Government; and Military Science.
"This moment represents the university's exceptional growth and its dedication to making sure its students not only have the finest education, but also the most adequate facilities to match," said Lt. Governor Rutherford. "The new building will embody the legacy of Dr. King and the memory of one of your own, Lt. Richard Collins III. My hope is that the legacies of each of these men will inspire each student that walks through the doors of the new building."
---
---
Applications open for WMG's HBCU Immersion Program in 2023
By Sheyla Fairley
Beginning January 2023, Warner Music Group will be accepting new applications for its next HBCU Immersion Program. The initial program concluded last month with 32 students accepted from more than 150 applications.
According to an article, the six-week program offers "a new path for talented young people through the Culture Creators curriculum, which includes five cutting-edge learning modules: A&R, Marketing, Data Science, Business Development, and Administration & Licensing" where upon completion, students will have the opportunity to "apply for a paid position with Warner Music Group's Summer Emerging Talent Associate Program."
"As a proud HBCU alum, I am thrilled about the creation of WMG's HBCU Immersion Program," says Dr. Maurice Stinnett, WMG, Global Head of Diversity, Equity and Inclusion. "HBCU's are full of talent, brilliance, and creativity — everything we need in the next generation of leaders in the music industry. I'm so proud to offer this training opportunity in partnership with Culture Creators, which I know will further strengthen the leadership, skills, and innovation of these amazing students."
Read the full article, here.