Autism, or autism spectrum disorder (ASD), refers to a broad range of conditions characterized by challenges with social skills, repetitive behaviors, speech and nonverbal communication. According to the Centers for Disease Control, autism affects an estimated 1 in 44 children in the United States today.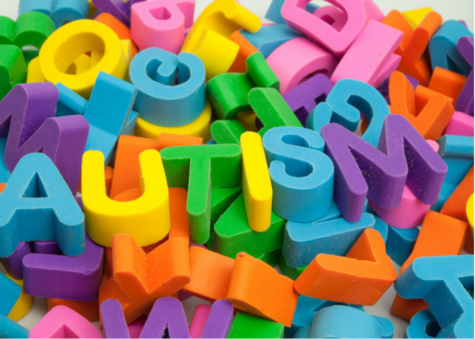 Royal Caribbean support cruisers traveling with Autism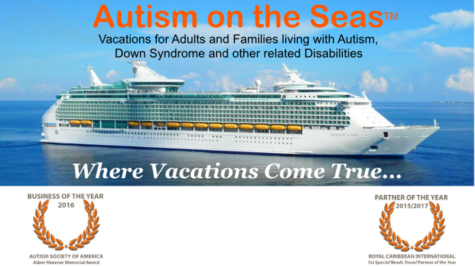 Autism on the Seas certifies Royal Caribbean with an Autism Friendly Certification for their efforts to ensure their products and services are accessible for inclusion and participation by the autism and developmental disability community.
The Autism Friendly Certification includes achievement in up to seven areas, such as cruise line staff training, youth program services, pre-vacation planning and services, dining and dietary needs, disability accommodations, guest satisfaction and feedback, and support for "Cruises with Autism on the Seas Staff." There are four levels of certification, each progressing with increased levels of staff training.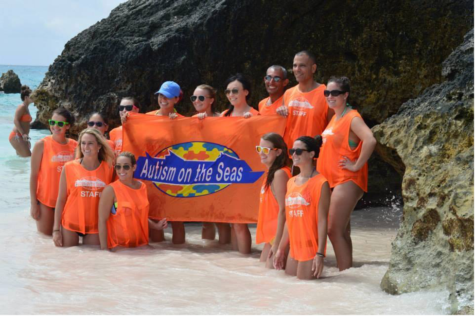 Families with autism sailing on Royal Caribbean's Autism Friendly Certified ships can be confident that Royal Caribbean has autism friendly products and services that will help accommodate family members with autism.
Autism Friendly Ships
Royal Caribbean offers an autism friendly initiative for families living with autism, Down Syndrome and other developmental disabilities. This includes sensory friendly films and toys, dietary menu options, and overall autism friendly training for their staff and more.
They offer a wide range of autism friendly products and services, and they include:
Priority check-in, boarding and departure
Special dietary accommodations including gluten-free and dairy-free
Flexible grouping by ability for children 3 to 11 years old
Toilet-trained policy exception
Pagers/phones for parents of children in the program while signed into their care (subject to availability)
Availability: These Autism Friendly products and services are available on all cruises
In addition, Autism on the Seas offers "Staffed Cruises" catering to families with children, teens and adults with autism and other developmental disabilities. These "Staffed Cruises" include:
Extra professionally trained staff in caring for individuals with developmental disabilities (provided at one staff member for every 2-3 special needs guests)
Specialized respite sessions
Private activities and sessions
Availability: Autism on the Seas "Staffed Cruises" are offered on select cruises
Reach out to us today or when you are ready to venture out to sea.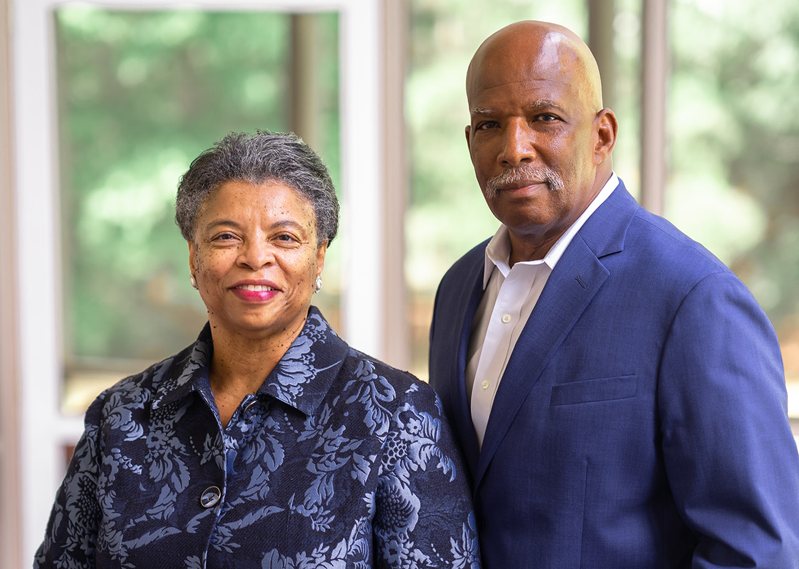 Tillie and Joe James
Tillie James Travel LLC
804.997.9460 | info@tilliejamestravel.com