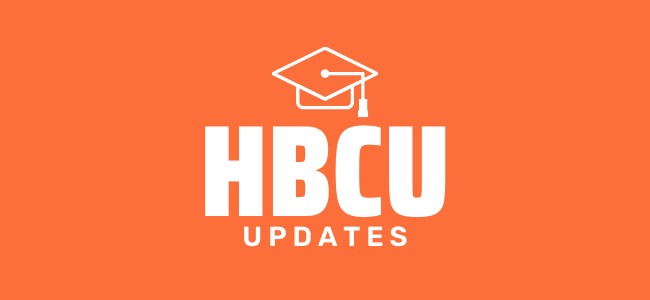 ---
---
30 HBCUs awarded grants to 'Retool Your School'
By Sheyla Fairley
Thirty historically Black colleges and universities received $1 million in grants through Home Depot's 2022 Retool Your School program to make improvements to their campuses. The HBCUs that participated in the program were divided into three clusters and received grants ranging from $20,000 to $75,000.
"Since its launch in 2009, The Home Depot's Retool Your School Campus Improvement Grant Program has provided support to almost 70 percent of the nation's HBCUs through more than 180 grants," said Derek Bottoms, chief diversity officer for The Home Depot. "Grants from The Home Depot have helped HBCUs make more than $5 million worth of improvements, including the creation of outdoor eco-classrooms, renovation of health facilities, revamping of residence halls, and more."
For more details, read the full article here.
---
---
75-year-old woman to graduate from North Carolina HBCU
By Sheyla Fairley
Rebecca Inge, a 75-year-old grandmother, will be graduating from Shaw University, Raleigh, NC, on May 8, 2022 after a 57-year gap.
Inge first came to Shaw University in 1965 to pursue her college degree, but had to put her plans on hold when she got married and gave birth to her daughter. In the following years, she had different jobs which included working at NASA and Disney World.
Her daughter Marisa Ratliff Dunston, who is now retired after serving the U.S. military, said her mother made great sacrifices for her family.
When her husband died in 2015, Inge decided to continue pursuing her college degree by re-enrolling at Shaw University. There were a few struggles for her when re-adjusting but everything worked out with the help of her daughter.
"You gotta live 'til you die, so why not be happy doing something that makes you happy and get involved?" Inge said in a release.
---
---
UNCF expands partnership with InsideTrack to keep students enrolled at HBCUs
By Sheyla Fairley
According to an article, the United Negro College Fund, in collaboration with national student success nonprofit InsideTrack, announced an "ambitious four-year initiative that will scale one-on-one success coaching and help students at historically Black colleges and universities (HBCUs) across the country access and complete college."
"Research—and lived experience—tell us that HBCUs offer a strong positive return on investment for their graduates, while also making a powerful contribution to social mobility across generations," said Edward Smith-Lewis, vice president of strategic partnerships and institutional programs at UNCF. "This work is about equipping our member institutions to scale high-impact support services that can help current and prospective HBCU students achieve their education and career aspirations. It's also about helping HBCUs sustain the long-lasting change for alumni, families and communities that we know they are uniquely capable of producing."
Read the full article, here.
---
---
Shelton State Community College partners up with Tuscaloosa City Schools System
By Sheyla Fairley
Shelton State Community College, Tuscaloosa, AL, and Tuscaloosa City Schools are teaming up to launch the "You Are In!" program which guarantees that all TCS graduates will be automatically accepted to Shelton State.
As stated in a release, all the graduates need is "a photo ID and the completion of some free entrance paperwork" to register for classes.
"We want to make sure that every graduating senior this May is either enrolled, enlisted or employed upon graduation," Cox and Tuscaloosa City Schools Superintendent Dr. Mike Daria said. "This partnership with Shelton State Community College right here in Tuscaloosa allows us to make sure every student graduating in May has a plan after high school, and Shelton State is certainly one of those options."
---
---
Grand Valley State and Alabama State sign articulation agreement
By Sheyla Fairley
According to an article, Alabama State University, Montgomery, AL, has signed an articulation agreement with Grand Valley State University, Allendale, MI, that will establish "pathways for degree completion for ASU students who are interested in pursuing master's degrees at GVSU."
"By inviting and then supporting students from Alabama State who want to pursue advanced degrees, Grand Valley is enriching and continuing to diversify our community," said GVSU president Philomena V. Mantella. "Public education must partner in new ways to expand opportunities for one and other and, ultimately, our students. We are so pleased to welcome our colleagues and, soon, their students to Grand Rapids."
The agreement is set to begin during the fall 2022 semester where there will be systems in place to support ASU students at Grand Valley.
For more information, read the full article here.