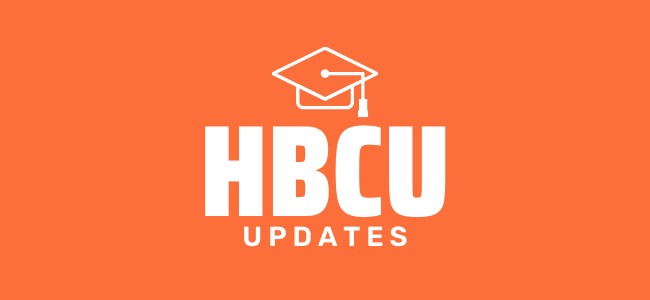 ---
---
Morehouse College students emerge as champions of the Honda Campus All-Star Challenge
By Sheyla Fairley
Morehouse College, Atlanta, GA, has won the 33rd Honda Campus All-Star Challenge (HCASC), an academic competition for historically Black colleges and universities. While competing with over 60 HBCUs, Morehouse earned the top prize of a $75,000 institutional grant with their four-student team by answering questions ranging from history and science to literature and pop culture.
"Congratulations to the winning scholars from Morehouse who symbolize our mission to power HBCU minds and help students achieve their dreams," said Yvette Hunsicker, vice president of Corporate Social Responsibility and Inclusion & Diversity at American Honda Motor Co., Inc. "On behalf of everyone at Honda, we appreciate the tremendous efforts from all of students participating in this year's competition and we want to offer special thanks to the many volunteers and HBCU alumni who make HCASC possible."
For more information, read the full article here.
---
---
Grambling State University student holds 'jean drive' for the homeless
By Sheyla Fairley
Jalynn Mar'Dai Pickens, sophomore at Grambling State University, Grambling, LA, is the founder of Jalynn's Jeans4Teens Drive.
Pickens first came up with the idea for the drive as a sophomore in Caddo Magnet High School, Shreveport, LA, when she learned a classmate of hers was experiencing homelessness and wanted to do something to help; she discovered, after researching, that jeans were the perfect item to donate.
"Everyone wears jeans, you can dress them up or down for any occasion. You can get multiple wears," Pickens said. "I was like, that's it, that's the perfect way."
She hosted her first Jalynn's Jeans4Teens Drive on her 16th birthday and has continued to do so on her birthday ever since.
For more details, read the full article, here.
---
---
Ameshya Williams-Holliday becomes first HBCU player drafted in WNBA in 20 years
By Sheyla Fairley
Ameshya Williams-Holliday, a Jackson State University, Jackson, MS, senior, was selected 25th in the third round by the Indiana Fever. She is the first HBCU player to be drafted into the WNBA in 20 years.
As a three-time Southwestern Atlantic Conference defensive player of the year, Williams-Holliday was also player of the year for the 2021-22 season.
"It's an honor, a dream come true, and a blessing to be able to be a part of history and to be able to open doors for our HBCU community," Williams-Holliday said in a release.
"I'm very grateful for this opportunity to continue my career on the next level and, most importantly, to continue to be a great example for my son Jace and my younger siblings and for the kids in my community," she continued. "I want every HBCU athlete to never lose hope and to know anything is possible."
---
---
PLC partners with WWW on design-focused masterclass
By Sheyla Fairley
According to an article, Pensole Lewis College of Business & Design in Detroit, MI, in partnership with Wolverine Worldwide Brands (WWW), will be launching a five-week master class for "aspiring Black and Brown creatives to build their skills in design" that will run from June 13-July 15, 2022.
"This master class was developed for Black and Brown students to help them become robust designers with knowledge of the footwear and retail industry," Dr. D'Wayne Edwards, PLC founder, said. "Those selected will be introduced to Wolverine Worldwide, providing top students with internship opportunities that allow them to gain an intimate knowledge of their brands, consumers, and cultures."
To register for the course, click here.
---
---
Morgan State to add acrobatics and tumbling as sport with competition set to begin in the 2023-24 season
By Sheyla Fairley
Morgan State University, Baltimore, MD, announced it would be adding women's acrobatics and tumbling as its 16th NCAA varsity sport and becomes the first HBCU division I program to offer the sport.
As stated in an article, Morgan State will join the "National Collegiate Acrobatics and Tumbling Association (NCATA), a discipline of USA Gymnastics, to become its 40th member" and how "acrobatics and tumbling will become eligible for NCAA championship status."
"The NCAA's approval of acrobatics and tumbling as an emerging sport presented an ideal opportunity for Morgan to become the first HBCU to compete at the NCAA Division I level. Building upon Morgan's historical success in Cheer competition, we believe the future is promising and look forward to fielding a competitive acrobatics and tumbling team," said Erlease Wagner, interim vice president and director of athletics for Morgan State University.
Read the full article, here.