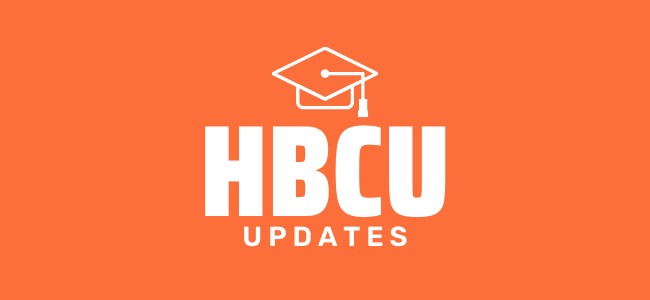 ---
---
MSNBC president Rashida Jones launches scholarship fund to give back to her alma mater
By Sheyla Fairley
Three winners of the Rashida Jones Scholarship Fund, launched by Hampton University, Hampton, VA, alumna and cable news network MSNBC president Rashida Jones, were announced. The three student recipients are: junior Eryn DeShields of Odenton, MD, senior Jonathan Scott of Apopka, FL, and senior Lauren Turman of West Chester, PA.
According to a release, the scholarship fund grants "scholarships to journalism students annually to help cover tuition costs."
"I will always have a special place in my heart for Hampton University," Jones said. "It helped me gain the skills and confidence to dive into the competitive world of journalism and television news. I hope this contribution can help and inspire Eryn, Jonathan, and Lauren as they prepare for their next chapter."
---
---
VSU receives donation of business attire from fashion label Coach
By Sheyla Fairley
Virginia State University, Petersburg, VA, has received a donation of nearly 2,000 pieces of business professional clothing from the fashion label Coach. The items include dresses, jackets, pants, shirts and pairs of shoes to Virginia State University.
VSU was one of six HBCUs chosen by the Thurgood Marshall College Fund to receive the donation as part of Coach's Dream It Real initiative.
VSU will distribute the items to the VSU Career Services Center, the HPER (Health, Physical Education, and Recreation) Department, the Reginald F. Lewis College of Business Clothing Store, and the TAMM (Textiles, Apparel, and Merchandise Management) program with most of the clothing given to the students.
For more information, read the full article here.
---
---
VUU recipient of $1M grant from Bank of America
By Sheyla Fairley
According to an article, Virginia Union University, Richmond, VA, has received a $1 million grant from Bank of America due to its "new Workforce Development and Financial Markets Program called 'MORE' which stands for My Opportunity is Real Essential."
"As we strive to better serve our students and surrounding communities, it is imperative that we provide them with the tools to be successful beyond the classroom," said Dr. Hakim J. Lucas, president and CEO of VUU. "We are pleased to accept this grant from Bank of America to launch the MORE program, which will allow us to bring financial literacy tools to communities who may not have access otherwise. This workforce development initiative is a stepping stone on the path to generational wealth within our communities."
Read the full article, here.
---
---
UNCF and J.P. Morgan Wealth Management extend deadline application for their program
By Sheyla Fairley
As stated in a release, the 2022 J.P. Morgan Wealth Management Scholarship Program provides "scholarships and mentorships to students studying any major at HBCUs to help them start a career as a financial advisor, which the UNCF will award."
The United Negro College Fund and J.P. Morgan Wealth Management have extended the application deadline to April 14, 2022 for their program, which has expanded to 17 historically Black colleges and universities for eligibility.
"Many students have never thought about becoming a financial advisor or even know what the job entails," commented Christopher Thompson, head of Diverse Talent Experience for the Consumer and Community Bank at JPMorgan Chase. "We believe this program can help change that. Advisors have a unique opportunity to positively impact the lives of their clients and find their job rewarding and fulfilling. We want to raise awareness around this career and create a path for diverse young professionals into the wealth management industry."
---
---
NSU graduate's HBCU clothing line in stores
By Sheyla Fairley
When Ashley Jones was an undergraduate at Norfolk State University, Norfolk, VA, she created a clothing line called Tones of Melanin to represent the African American community. Jones' clothing line has since been in major retailers such as Dick's Sporting Goods, Belk, and Fanatics.com; it has also been featured in HBCU bookstores.
As stated in an article, Jones is committed to giving back to HBCUs as a percentage of the sales goes to the schools because "[a] lot of phenomenal people have gone through these institutions."
"For our ancestors, these are the only institutions that they could go to. Let's respect that legacy. They are here for a reason," expressed Jones.
For more details, read the full article here