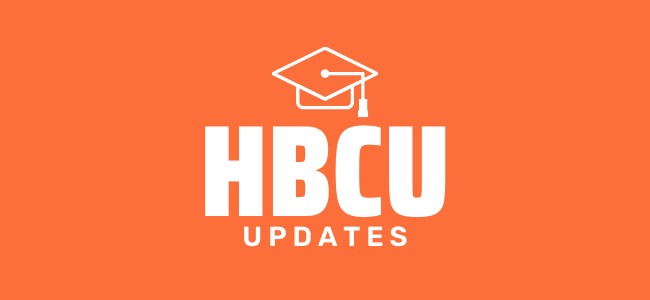 ---
---
TMCF, UNCF, and Partnership for Education Advancement collaborate for Black economy
By Sheyla Fairley
As stated in a release, the Thurgood Marshall College Fund (TMCF), United Negro College Fund (UNCF), and Partnership for Education Advancement have launched a "landmark collaboration to drive tangible, long-term progress across historically Black colleges and universities (HBCUs) and impact the Black economy" called the HBCU Transformation Project.
The project aims to "increase HBCU health and sustainability, improve student outcomes in retention and graduation rates, expand enrollment, and increase capacity building with faculty and staff."
"This collaboration offers a powerful opportunity to drive positive socioeconomic impact," said Thurgood Marshall College Fund President & CEO Dr. Harry L. Williams. "We are proud to partner on this unique, capacity-focused strategy that brings together HBCU institutional relationships and the capacity building experience of TMCF, UNCF, and the Partnership for Education Advancement."
---
---
Emerging technologies to help students at HBCUs
By Sheyla Fairley
Historically Black colleges and universities are embracing forms of emerging technology, such as virtual reality (VR), in order to have the students actively participate and be engaged with the material in new ways.
"Our Gen Z population, and all students for the most part, are entering campus with a good body of knowledge on technological advancements," says Samuel Darko, dean of the school of arts and sciences at Florida Memorial University, a private HBCU in Miami Gardens, FL. "Some are coming from high schools or other institutions where state-of-the art, technology-infused learning is the norm. It only makes sense that HBCUs continue to make the shift."
For more details, read the full article here.
---
---
Livingstone College opens podcast café
By Sheyla Fairley
Livingstone College, Salisbury, NC, recently celebrated the grand opening of its podcast café. It includes three sound-proof podcast cubicles and a control room with each cubicle outfitted with a podcast microphone, and audio & video components for broadcasting.
The podcast café, located on the first floor of the Walls Center, was made possible through a $30,000 grant the school won in the Home Depot's Retool Your School Program.
"Staying current and providing our students with programs and services that are popular and in demand is how we remain relevant as an institution," said Anthony Brown, student activities director. "This podcast café provides an opportunity for students to engage and embrace this popular tool of communication."
For more information, read the full article here.
---
---
Polo Ralph Lauren collaborates with Morehouse and Spelman for capsule collection
By Sheyla Fairley
According to an article, fashion company Polo Ralph Lauren has worked with "Black creative directors, photographer, cinematographer" and students from Morehouse College and Spelman College — both located in Atlanta, GA — to create a capsule collection inspired by the two HBCUs and their history.
"A lot of this project was really about changing ownership around how we think about clothing. So who owns three-piece suits? Who owns cable cardigans? Who owns the circle skirt, for instance? And while it's typically and historically been relegated to Ivy League schools, if you see a lot of these archival images from [Morehouse and] Spelman, that has really helped to inform a lot of the way that we approached not only the design but the way that we approached the campaigns as well," said James Jeter, Ralph Lauren director of concept design and special projects, Morehouse College alum (class of 2013) and brainchild behind the capsule.
The Polo Ralph Lauren Exclusively for Morehouse and Spelman Colleges Collection will be available for presale to students, faculty and alumni of the schools to purchase on March 28, 2022, before it is made available to the public on March 29.
Read the full article, here.
---
---
Partnership between SWAC and Byron Allen's HBCU GO
By Sheyla Fairley
Set to begin in fall 2022, the Southwestern Athletic Conference (SWAC) has agreed to a multi-year partnership with Byron Allen's Allen Media Group's (AMG) free-streaming digital platform HBCU GO.
According to an article, the partnership will grant "HBCU GO cable, linear, streaming, broadcast, VOD, and pay-per-view rights to premier NCAA Division I HBCU conference sporting events."
"This partnership will be a game-changer for our league along with the 12 member institutions that we serve. The ability to showcase our sports programs across such a wide variety of multimedia and digital platforms will undoubtedly take SWAC sports programming to the next level while providing our fans and supporters with unprecedented access to SWAC events in all the sports that our league currently offers," stated SWAC Commissioner Dr. Charles McClelland.