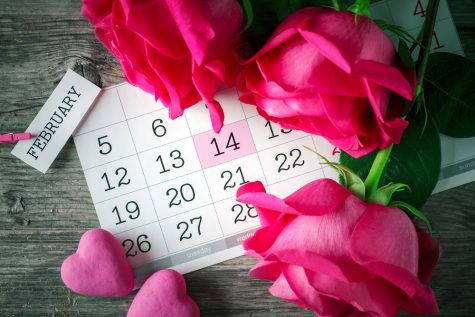 Valentine's Day, also referred to as St. Valentine's Day, is a day where the feeling of love is celebrated where people express their affection with gestures and gifts. It is celebrated each year on the 14th of February. More often than not, Valentine's Day has come to be known as a day for lovers, especially in the media. However, Valentine's Day is much more than that.
To me, Valentine's Day means being able to express the love and respect we have for people of importance in our life. Like the love we hold for our family members. So, whether it is with a significant other or with friends and loved ones, Valentine's Day is meant to acknowledge the bond we have with these people who matter to us.
Below is a list of activities you can do or items you can give for the holiday:
Make some homemade gifts
Get creative by crafting handmade Valentine's Day cards, making a scrapbook to document your memories, decorating a mug, arranging homegrown flowers, or baking some sweet treats.
Dine out
Treat yourself to something nice at that fancy new restaurant you've been hearing about or your go-to restaurant but this time they're serving a special because of the holiday. Besides, you'll have a night off from cooking and you won't have to worry about cleaning the dishes afterwards.
Shop together
It's a fun activity and you can learn all about what your partner likes. Also, you won't have to stress about picking out the perfect gift for them. It's preferably done in real life (IRL) but the shopping can be done online, with the sites providing samples of what you can buy for your sweetheart.
Write each other letters
Being able to put into words how much you love someone will be very meaningful if it's written down, especially in this digital age. Take the time and care to get personal about how much they mean to you and what kind of impact they made on your life. Don't forget that it'll be a physical keepsake so you'll have it with you always.
Explore your town
Get a chance to explore your town through the eyes of a tourist. Check out stores and buildings, participate in local events and festivals, or just wander around in places you don't normally go to just so you can spend some quality time together.
Have a movie marathon
Get comfy on the couch and binge watch some of each other's' favorite movies of all time. Don't forget to bring snacks and drinks when viewing movies that will tug at the heartstrings or give you a good laugh.
Get massages
You can book a massage appointment at one of the spas or make it for at-home. You can even get a couples massage if you want. Or, to make it more intimate, turn on some music, light some candles, grab some body oil or cream, and read up on a few tips to be able to give each other a massage.
Go for a drive
Go on a road trip with a destination in mind (or not) to explore new places. There's something about driving that gives off a relaxing atmosphere whenever you're with someone and taking the chance to enjoy the scenery while letting conversations flow.
Try cooking together
They say a way to a person's heart is through their stomach, so put on your chef hats and be prepared. You can find recipes online or attempt to make food from scratch. Have a little friendly competition in the kitchen to see who can whip up some Valentine's Day desserts. Bonus points if the treats are heart shaped.
Take a class
It's never too late to brush up on your skills or to learn new ones. You can either attend a live session or sign up for a virtual one.
 Create a playlist
Music is a great way to bring people together. Start by adding in your favorite songs (and theirs) and songs that are meaningful to your relationship. This can be done either individually or together.
Recreate a date of yours
Whether it's the first time you went out or it was simply your favorite one, take a trip down memory lane by recreating that special moment in your life. Even if you're not able to go to the same location where you had your date, you can cook the same meal or watch the same movie.
Get help with finishing a project
It can be a great bonding experience for you and your partner, whether if it's with volunteering, home improvement projects, gardening, drawing, or simply cleaning your room out.
Stay home and do nothing
You don't always have to go all out just because it's Valentine's Day. Take the opportunity to have a low-key day where you can stay in your pajamas all day, while ordering some takeout and watching your favorite show or movie.