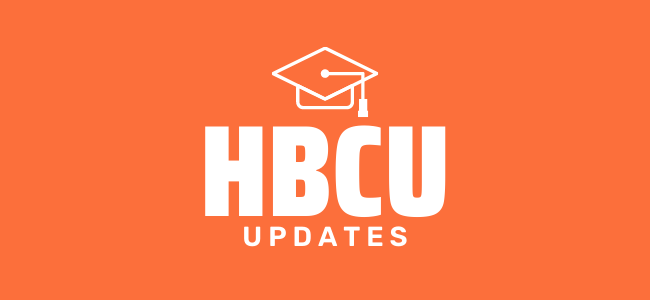 ---
---
Morgan State professor launches fund to help raise money for HBCU students
By Sheyla Fairley
Dr. Stacey Patton, a professor of journalism at Morgan State University, Baltimore, MD, discovered that students were struggling because they could not afford the books needed for class to keep up with assignments.
"As many of you probably know, the costs to attend college have skyrocketed over the past few decades. Paying for tuition, housing, meals, and books is often a struggle for many students across the country," Patton explained.
As stated in an article, Patton decided to launch the Ida B. Wells-Barnett Textbook Fund, "named after the late civil rights pioneer who used journalism as a tool for freedom," to help students who are struggling financially.
Read the full article, here.
---
---
Partnership between HBCU Legacy Bowl and Zebra Technologies
By Sheyla Fairley
The HBCU Legacy Bowl announced a multi-year partnership with Zebra Technologies Corporation.
As part of the partnership, Zebra will provide RFID (radio frequency identification) player and ball tracking technology to deliver player performance insights for the practices leading up to the 2023 HBCU Legacy Bowl and during the game itself. Zebra will also make a donation to the Black College Football Hall of Fame.
"We appreciate Zebra Technologies' contribution to the Black College Football Hall of Fame, and we look forward to its best-in-class technologies elevating the HBCU Legacy Bowl in 2023," said Super Bowl XXII MVP and BCFHOF Co-Founder, Doug Williams. "The data and insights to be provided by Zebra's cutting-edge technologies will highlight the capabilities of the participating student athletes and greatly assist NFL player personnel in their evaluation of them."
For more information, read the full article here.
---
---
Disney Dreamers Academy mentorship program celebrates 15 years
By Sheyla Fairley
For its 15th year, the Disney Dreamers Academy, in partnership with ESPN's The Undefeated and rap artist Cordae, is providing scholarships for 11 students attending historically Black colleges and universities.
The educational mentorship program is set to return to the Walt Disney World in Florida on March 3-6, 2022. In an article, the 100 students selected for the program will have "the opportunity to partake in sessions that instruct valuable tools such as leadership skills, effective communication techniques and networking strategies."
"We are excited and honored to celebrate 15 years of Disney Dreamers Academy with this year's class," said Tracey D. Powell, Walt Disney World Resort Vice President, and Disney Dreamers Academy executive champion. "We've embraced this opportunity to amplify the event, and we're thrilled to introduce new experiences, new career programs, and new mentors."
---
---
Wilmington woman earns bachelor's degree from college she started at 31 years ago
By Sheyla Fairley
After more than 30 years, Wilmington native Fawn Nicole Rhodes graduated from North Carolina Central University, Durham, NC, in December 2021.
Rhodes had attended NCCU in 1990, but had to leave the university to help out at home after her grandmother died in June 1991. She returned to the school in 1993, but had to go home again when her grandfather died in November 1994.
In 2018, after facing a few more challenges, Rhodes decided to return to NCCU because she wanted "to stop feeling ashamed, many times I would be in various settings and I felt like an imposter because I had not finished my degree, and lastly I realized after being in the workforce that I needed my degree to command the income that would allow me to take care of my son and me."
Rhodes plans to attend law school and is studying to take the LSAT exam this month.
For more details, read the full article here.  
---
---
HSSU summer interns provided hands-on STEM experience by MilliporeSigma
By Sheyla Fairley
Elizabeth Berger, a Harris-Stowe State University, St. Louis, MO, biology graduate, worked as an intern for a program sponsored by MilliporeSigma over the summer in 2021 to see what kind of career she can pursue in STEM.
According to an article, Berger and three other students from HSSU received "the opportunity to gain valuable hands-on experience with high-tech analytical equipment, helping them develop a better understanding of laboratory processes that reach beyond the classroom."
"This internship gave me a strong STEM foundation that helped propel me to reach my future goals," said Berger. "Exposure to science is key for societal advancement, and I believe that with a strong work ethic and a solid STEM foundation, the world is yours."