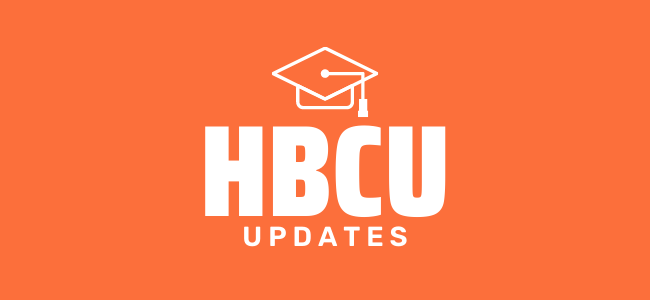 ---
---
Former Carlisle boys basketball player is one of the leading scorers at VSU
By Sheyla Fairley
After honing in his basketball skills from childhood and at school, BJ Fitzgerald found his stride at Virginia State University, Petersburg, VA.
He owes it to his days at Carlisle School, Martinsville, VA, where he credited his coaches for helping make Carlisle a better fit for him as he adjusted there. Eventually, he gained the trust of his coaches and teammates by his senior year.
"My senior year, Coach [Brandon] Smith and Coach [Quentin] Cook basically let me go," Fitzgerald said. "They gave me the key to the team and allowed me to lead… They let me be a killer, and they let me have fun, most importantly."
As stated in an article, Fitzgerald says he kept "the mindset Carlisle instilled in him to drive him to success at VSU."
---
---
College student establishes nonprofit program for STEM students
By Sheyla Fairley
Joshua Lewis is a Xavier University of Louisiana, New Orleans, LA, student who founded STEMCYCLES in summer 2021. In an article, STEMCYCLES is a nonprofit organization with the goal to "provide industry-level training and mentorship to underrepresented students in the STEM field, building a foundation to help young adults transition to lucrative careers."
"When I moved to Texas to finish my final year of high school, I realized they had so many more resources available to students than what I used to have in Louisiana. We had a whole center to work on our robots with the best machines and the best mentors. It was crazy how drastically different everything was. When I came back to Louisiana, I wanted to be able to provide some quality resources to students who are underrepresented or underprivileged in New Orleans specifically," Lewis said.
For more details, read the full article here.
---
---
Creative Callaloo Visual Arts Scholarship to benefit college graduates
By Sheyla Fairley
Crucian benefactor Danica David, artist, author, and educator who teaches art at the St. Croix Educational Complex High School and the University of the Virgin Islands announced that the release date for the application of the Second Annual Creative Callaloo Visual Arts Scholarship will be December 30, 2021 with the deadline to apply on January 30, 2022.
In a release, the scholarship is available for one college undergraduate who must be "a U.S. Virgin Islands high school graduate" and have to be pursuing a degree in the visual arts such as "architecture, ceramics, digital art, drawing, fashion, graphic design, illustration, painting, photography, sketching, and video production."
---
---
Former NFL player to be head football coach of WSSU
By Sheyla Fairley
Former New Orleans Saints cornerback Robert Massey has been offered the position as head football coach of Winston-Salem State University, Winston-Salem, NC. He will be given a new four-year contract which includes a $90,000 per year salary.
As stated in an article, he is a North Carolina Central University, Durham, NC, alumni who has experience as "a ten-year NFL player and assistant coach for the New York Giants."
"I'm humbled to be in this position, and I'm grateful," said Massey. "I don't take this opportunity lightly and we are going to work hard to get us back to where we belong."
For more information, read the full article here.
---
---
Michigan re-establishes its first HBCU
By Sheyla Fairley
Governor Gretchen Whitmer recently signed legislation which would reopen the former Lewis College of Business, Detroit, MI, as the Pensole Lewis College of Business and Design.
D'Wayne Edwards, Pensole Design Academy founder and future president of the PLC, had announced plans that the school will be focused on design.
"I am proud to play a part in helping reopen the Pensole Lewis College of Business and Design in Detroit," said Whitmer. "I am committed to expanding educational opportunities for Michiganders across our state to put Michigan first."
The school is slated to open in 2022 on the campus of the College for Creative Studies in Detroit.
Read the full article, here.