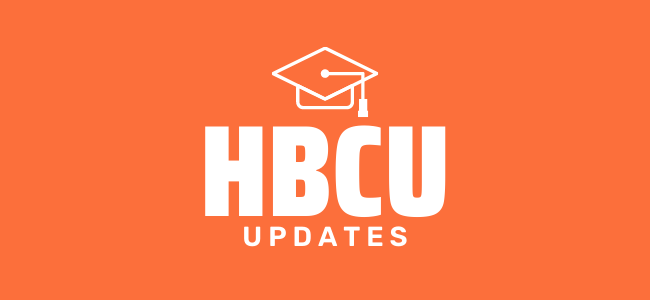 ---
---
Podcast series by iHeartMedia to recognize the Black community
By Sheyla Fairley
iHeartMedia, described as the No. 1 audio company in the United States, launched "iHeartRadio's Black and Inspired HBCU Celebration," a four-episode podcast that will celebrate Black culture and the HBCU community. The episodes will drop every other Wednesday with the first episode having already been released on November 3, 2021.
As stated in an article, the podcast will feature "conversations that educate, inspire and celebrate the HBCU experience through intimate conversations with iHeartRadio's most popular and prolific Black personalities, experts and celebrity guests covering topics important to the Black community as well as distinguished HBCU alumni."
"These intimate conversations will help to educate, uplift and amplify the Black community and its aspiring young leaders, and we're thrilled that these important voices will be able to reach millions of listeners through iHeart's massive digital and broadcast reach," said Thea Mitchem, Executive Vice President of Programming for iHeartMedia.
To listen to the first episode and to catch the rest, click here.
---
---
BMC donates to two Louisiana HBCUs
By Sheyla Fairley
Two historically Black colleges and universities have been selected by the Recording Academy's Black Music Collective (BMC) to receive a $10,000 donation for musical equipment.
Dillard University and Xavier University of Louisiana — both located in New Orleans, LA — were the HBCUs awarded the money and since they were affected by Hurricane Ida, the universities will be using the funds to replace any musical equipment that got damaged.
"Partnering with Amazon Music to award donations for music equipment to music programs on historically Black college and university campuses affected by Hurricane Ida is the latest action in our commitment to invest in the next generation of Black music leaders. We're honored to offer these scholarships to Dillard University and Xavier University, both of Louisiana, and continue creating pathways for success," said Valeisha Butterfield Jones, co-president of the Recording Academy.
For more details, read the full article here.
---
---
Program created by NCCU to increase number of Black male teachers  
By Sheyla Fairley
North Carolina Central University, Durham, NC, launched the Marathon Teaching Institute (MTI), a program designed to help increase the number of Black male educators in the public school system.
Seeing that Black men account for a very small percent of the country's public school teachers, MTI will recruit, retain, and mentor African American males to become teachers, professors, and administrators in higher education, as well as principals and superintendent.
To be able to join the program, candidates have to be a minority male majoring in education or counseling while maintaining a 2.7 GPA, and be required to take part in community service projects.
Read the full article, here.
---
---
Students kept on academic track by FSU's summer school
By Sheyla Fairley
Fayetteville State University's, Fayetteville, NC, 30-60-90 summer school seeks to keep students on track towards graduation and to help with retention rates. Additionally, the program covers tuition, room and board.
Implemented in April 2021, the summer program gives students who are falling behind in classes and work an opportunity to catch up to earn enough credits.
In a press release, the goal of the program is to "break up the four-year journey for undergraduates into yearly targets" and that "if an undergrad can complete 30 credits toward graduation in an academic year, it dramatically improves their chances of graduating on time."
For more information, read the full article here.
---
---
Howard University suggests student protests as cause for layoffs
By Sheyla Fairley
Howard University, Washington, DC, has had to lay off their employees and the institution has attributed the reason for this to the ongoing student protests on campus.
"#HUDAILYUPDATE We're sad to report the occupation of Blackburn has led to an unintended consequence for the HU community," HU said in a statement on Twitter.
Many social media users have responded to the university's statement, criticizing the institution for trying to blame the student protesters as the reason for the layoffs.
"The fact that your coms people tweeted this out like it's noble to put the blame on students says a lot about why things are raggedy at HU…and not just with those uninhabitable dorms," countered MSNBC News columnist Anthea Butler in a tweet.
For more details, read the full article here.