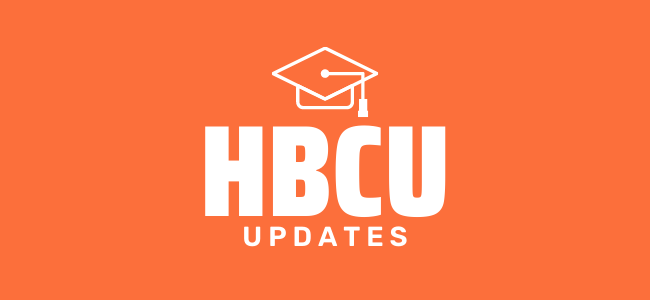 ---
TSU President Glenda Glover testifies at congressional hearing about supporting HBCUs
By Sheyla Fairley
Tennessee State University, Nashville, TN, President Glenda Glover testified during a virtual hearing before the House Committee on Education and Labor about the need for historically Black colleges and universities and urging lawmakers to continue supporting the schools.
In an article, she outlined three specific areas that HBCUs needed funding for: infrastructure and deferred maintenance, technology, and new academic programs and research.
Glover and others thanked Congress for the emergency funding during the pandemic that provided many institutions, including HBCUs, with much needed financial support.
"Today, we ask you to continue to support HBCUs, not just on an emergency basis but to support HBCUs to help them become competitive and sustainable to fully benefit the national economy," Glover said.
---
---
Howard University students protest campus safety and poor housing conditions
By Sheyla Fairley
Since October 12, 2021, hundreds of students at Howard University, Washington, D.C., staged a sit-in at the Blackburn University Center to protest over housing conditions and other concerns they expressed beforehand.
The students refuse to leave the building until university officials address their demands which include a town hall meeting with university president Wayne A. I. Frederick by the end of the month, making a housing plan for students, and the reinstating of affiliate trustee positions with voting power.
Protester Tia-Andrea Scott stated that students attempted to host a town hall with administration to speak about their concerns, but police came instead to remove the protesters.
"This isn't how we should be treated by our university. Howard University is supposed to be illustrious" Scott said. "But when it comes to protecting the people that are here, and Black issues, clearly they're not meeting us…unless media presence or unless everyone is watching."
For more information, read the full article here.
---
---
Partnership between WCC, JSU, MVSU, and SUNO
By Sheyla Fairley
Washtenaw Community College, Ann Arbor, MI, Jackson State University, Jackson, MS, Mississippi Valley State University, Itta Bena, MS, and Southern University at New Orleans, New Orleans, LA, partnered up to create a program for students transferring associate degrees, with benefits such as guaranteed admission and access to in-state tuition.
According to a release, the WCC HBCU Pathway program "creates opportunities for student success and transfer equity by providing a clear, direct, affordable and supportive pathway for community college students to attend HBCUs."
During National Transfer Student Week, WCC will host a panel where representatives from JSU, MVSU and SUNO will discuss the partnership and transfer information. Participants can register to attend the session from 6:00 p.m. – 7:30 p.m. on October 20, 2021.
For more information, read the full article here.
---
---
Denmark Tech wants students to be successful through expansion with YouScience
By Sheyla Fairley
Denmark Technical College, Denmark, SC, has expanded its relationship with YouScience by adopting the company's industry-recognized certification exams in addition to its Discovery aptitude assessments. The expansion is supposed to help students be more successful and have greater career satisfaction based partly on their aptitudes.
In an article, Denmark Tech aims to "equip students, who may or may not already have career plans, with the information they need to make intentional career and course decisions."
"YouScience will provide our students and our community with the opportunity to know that other career opportunities exist outside of what they might have imagined for themselves," said Dr. Willie L. Todd Jr., Denmark Tech President and CEO. "This is especially important for our students from rural communities whose exposure to career opportunities may be limited."
Read the full article, here.
---
---
Shoe Designer D'Wayne Edwards seeks to reopen closed Detroit Black college
By Sheyla Fairley
Founded in 1928, the Lewis College of Business, Detroit, MI, closed in 2013.
Additionally, the school was Michigan's first and only HBCU. Pensole Design Academy founder D'Wayne Edwards is the college's controlling stockholder and is looking to reopen the school next year with a focus on design.
The Lewis College of Business will now be known as the Pensole Lewis College of Business and Design and there is a draft proposal for state authorization to recognize the college as Michigan's only HBCU.
According to a release, the school will "work in partnership with College for Creative Studies (CCS) in Detroit to gain legal and legislative approval needed to establish the Pensole Lewis College of Business and Design, which includes designation as an accredited educational program."
The school is slated to open in March 2022, with enrollment expected to begin in December.
---