By Bernard Freeman
People are living longer after being diagnosed with breast cancer and need personalized survivorship care plans to meet their differing needs, according to a Dutch study, presented in May 2021.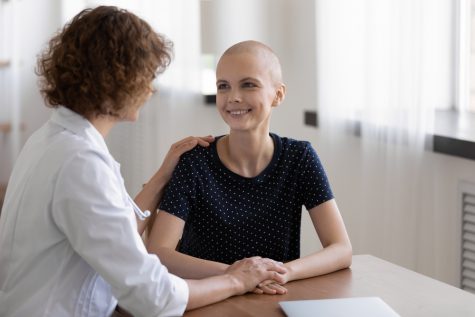 Medical professionals and scientists estimate that there are about 3.8 million breast cancer survivors in the U.S. with the number expected to increase substantially, according to BreastCancer.org.
Yet, because of treatments, many breast cancer survivors are at a higher risk of developing other diseases as they age, including high blood pressure, heart disease and osteoporosis.
Survivorship care plans are written documents made up of two parts. One is a record of treatments the patient has received. The second part is a roadmap of what you can expect in the years after treatment, including any late or long-term side-effects and a schedule of how you'll be monitored for these side-effects and other health conditions, according to BreastCancer.org.
To make it easier for you and your doctors to develop a survivorship care plan, professional organizations such as the American Society of Clinical Oncology have developed templates you can use as a starting point.
What this means for patients
Ask your oncologist about a survivorship care plan.
Here are some questions you may want to ask your oncologist, according to BreastCancer.org:
Ask for a survivorship care plan in writing that explains all the medical issues you need to consider and lists which screening tests you need and when you should have them.
Ask which doctor you should see for each medical issue.
If your oncologist recommends that you see a specialist — a cardiologist for example — and you've never seen one before, you may want to ask for a referral to a specific doctor.
If there is anything in your survivorship care plan that you don't understand, ask your doctor or nurse to explain it.
It's also important to coordinate the plan with your primary care doctor.
Support Groups and Healing
Cancer support groups are meetings for people with cancer and anyone touched by the disease, including family members.
The benefits can be many. The top reason people join support groups, even those who have a good family support infrastructure, is to be with others who have had similar cancer experiences. Research shows that joining a support group improves both quality of life and survival, according to the National Cancer Institute.
Types of support groups
Some groups focus on all kinds of cancer, while others are focused on one kind, such as a group for women with breast cancer, according to NCI. Some can be open to everyone or just for people of a certain age, sex, culture or religion.
Children and family members of patients also can benefit from support groups that focus on family concerns, relationship changes, financial worries and how to support the person with cancer. Some groups include both survivors and family members.
Online support groups take place through chat rooms, webinars, social media or moderated discussion groups. Online groups offer flexibility to participants and are a resource for people who live in rural areas where an in-person group might not be available.
Some support groups are conducted by conference call, bringing together people from all over the country who have been touched by cancer.
Here are some benefits of support groups, according to the NCI. They can:
Help you feel better, more hopeful, and not so alone.
Give you a chance to talk about your feelings and work through them.
Help you deal with practical problems, such as problems at work or school.
Help you cope with side effects of treatment.
Where to find a support group
The NCI recommends reaching out to the following sources in your community and online for support groups:
Your local hospital.
Your social worker.
Other patients who have tried support groups.
An online search for groups.