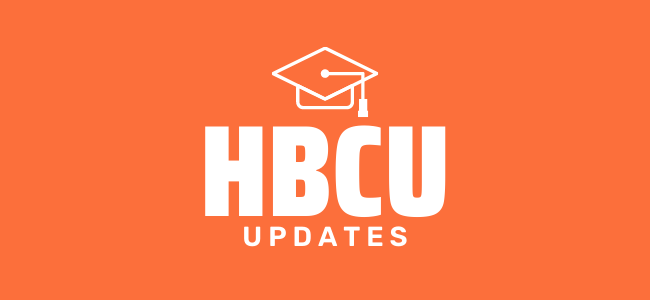 ---
---
Video Of HBCU Professor Holding Student's Baby Who Needed A Babysitter Resurfaces
By Sheyla Fairley
A viral video of Lincoln University, Pennsylvania, professor Aqeel Dix holding a student's baby during a lecture has him being praised for this kind act. The video was recorded in early 2020, but has resurfaced with the student in question graduating this year.
The student Imani Lamarr needed a babysitter to watch her infant and was going to miss class when she couldn't find one, so the professor stepped in.
"I always say, we as educators are more than our title. I will never have a student miss class because they have no one to keep their kids. I will hold Dr.Dix daycare in the back of my class before I allow them to miss class. Days like this makes me fall in love with what I do," posted Dix on his Instagram.
Read the full article, here.    
---
---
Maryland HBCU To Name Floor After Former Men's Basketball Coach
By Sheyla Fairley
Coppin State University announced it will honor former men's basketball coach Ronald "Fang" Mitchell by naming the arena floor at the Physical Education Complex Arena after him as part of "Fang Day" on October 16, 2021.
"It is a privilege to be able to celebrate Coach Fang and the many accomplishments and highlights of his lengthy career in—not just college basketball—but Coppin basketball," said Coppin State president Dr. Anthony L. Jenkins. "His impact was felt both on and off the court, and it is only fitting that we acknowledge that influence at Coppin State University."
A special ceremony to honor Mitchell will begin at 1:00 p.m. in the PEC Arena and will include an on-campus outdoor celebration which will feature music, food trucks, and other entertainment.
For more information, read here.
---
---
Ellucian And Edward Waters University New Partnership
By Sheyla Fairley
Described as being a customer of Ellucian, Edward Waters University (EWU), Jacksonville, FL,  attempts to modernize technology operations and optimize processes through Ellucian Colleague SaaS.
"We are excited about joining the Ellucian family and providing the Colleague SaaS program to our campus community. The services offered will allow us to implement best practices, enhance overall productivity, and increase institutional efficiencies. Edward Waters University continues to seek creative ways to meet the needs of today's students, instructors, and professionals and systems such as Colleague SaaS will support us in our efforts to evolve how we perform and excel," said Dr. A. Zachary Faison, Jr., President and CEO of EWU.
For more details, read the full article here.
---
---
Matheson History Museum And The A. Quinn Jones Museum & Cultural Center To Host Event
By Sheyla Fairley
On September 23, 2021, "The A. Quinn Jones, Black Education and HBCUs" program will be held at the Matheson History Museum, Gainesville, FL. The program is expected to start at 7:30 p.m. and will be in-person. However, there will be an option to attend virtually over ZOOM.
According to a release, the program is to celebrate the life of late educator A. Quinn Jones, who was an HBCU graduate, and the impact that HBCUs continue to have on the community.
Ken Simmons, president of the Gainesville chapter of the Bethune-Cookman University Alumni Association, will host the program which will feature speakers such as John Dukes III, Wayne Fields, Dr. Desta Meghoo, and Carol Richardson.
To register for the event, click here.
---
---
Opportunity To Increase Funding For HBCUs
By Sheyla Fairley
A report from The Century Foundation found that the average endowment at non-HBCUs was notably larger than the average endowment at HBCUs.
Denise Smith, a senior fellow at The Century Foundation, expressed support for the Ignite HBCU Excellence Act, but said that Congress should do more by appropriating $40 billion of the $53 billion.
While the proposals from Congress and the Biden administration are accepted, given the historic injustices and underinvestment in Black communities specifically and the colleges and universities that serve them, they do not go far enough.
As stated in an article, now is "the moment for a historic investment that will bring unprecedented resources to HBCUs, giving them the stability and financial independence that will propel them from this moment of recognition to excellence that endures."