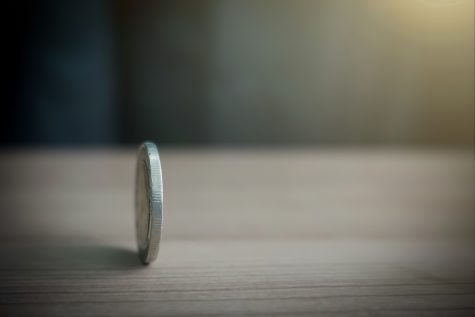 When you look at the deliberate efforts being displayed, right out in the open for all to see, it's as clear as day that America is still sliding backwards, there's an erosion going on. The ravages of COVID and the pandemic seem to be subsiding, in the United States, albeit not completely vanquished. Even with that major turn-around, America is in a downward spiral surrounding voting rights, voter suppression, immigration, justice – both criminal and social, and a crisis of democracy and accountability. Additionally, the white grievance politics, racial hatred, and white supremacist ideology is just as clear and engaged today, as it was in 1955 when Emmitt Till was murdered in Mississippi. It is disheartening and appalling that Emmitt Till and George Floyd have so much in common.
The intense outcry from white parents, and even some teachers, surrounding what can and cannot be taught in schools where race and American history, law and justice intersect, has become the "new struggle" for inclusion and equity. Even worse than the "All Lives Matter" retort, is the "But what about "us"? and It's Un-fair to white people" outrage. They want to call any methodology that seeks to interrogate America's history, politics, laws and systems through the lens of race, a ridiculous fever dream of the progressive "left", " Un-American, and too "unfair" to white children who they surmise feel ashamed of being white in the context of hearing the truth of America's racial history. Unfair to white children? Really? It makes you think that we are living in a 1950s and 60s "time warp" and NOT 2021.
We are hearing exactly the same rhetoric, scare tactics and justification for why there should be limitations on freedom, justice, and equality today as our Ancestors and grandparents heard throughout the decades of "living Black in America." It's all wrapped up with different wrapping paper, but the contents are precisely the same. Dr. Carter G. Woodson, a prominent Black scholar of his time asserted this.
"If you can control a man's thinking you do not have to worry about his action. When you determine what a man shall think you do not have to concern yourself about what he will do. If you make a man feel that he is inferior, you do not have to compel him to accept an inferior status, for he will seek it himself. If you make a man think that he is justly an outcast, you do not have to order him to the back door. He will go without being told; and if there is no back door, his very nature will demand one."
Knowledge is power and education is the fuel that initiates that power. The reason and justification for the laws currently being proposed across the country clearly demonstrate the irrational fear of shared power and shared leadership with black and brown people in this country. It is indicative of white supremacism refusing to acknowledge the inevitability that the days of white male minority rule are indeed coming to an end one way or another. When the people vote, change will happen.
The Congress of the United States of America is currently debating whether or not our democracy will survive in America. They are debating whether provisions of The Voting Rights Act that were voted on in 1965 will be restored. They are arguing the merits of legislation honoring the man, who literally gave his life in pursuit of justice, equality and the right to vote for every American. Will Representative John Lewis' legacy legislation ultimately be passed into law? This is legislation that guarantees access to the ballot box for ALL eligible Americans no matter what color they are or where they live. The struggle is Real, and history is in effect, actually repeating itself.
An avalanche of legislation has been introduced nationwide specifically addressing false voter fraud allegations that "must be" remedied by enacting voter "security" legislation. Presently, there are 389 bills with restrictive provisions in 48 states. These states are actively and aggressively pursuing laws that will legalize voter suppression and disproportionately impact Black and brown voters, new voters, young voters and student voters. Within the next decade, America will tip the balance towards having more non-white citizens than white citizens. The America of today looks quite different than it looked in the 1950s and it will become more diverse over the decades to come.

Because there has been a resurgence of anti-democratic laws and policies being pushed through, and a bold resistance to justice, and freedom for ALL people In America, The MOVEMENT towards civil rights and justice has been re-ignited. "The Struggle" continues for All people with even more urgency, commitment and resilience. While knowledge is a great liberator of both the mind and the spirit. It is clear that there are powers and forces in high places that will resist that fundamental truth to the point of death. Even so, we cannot un-see what we have seen nor can we hide the truth of our history together in this country. We are standing at the intersection where we must acknowledge that the coin toss is irrelevant when it's just two-sides of the same coin.