Part 2 of 2
By Bernard Freeman
Journaling for Mental Health
Journaling is the same thing as keeping a diary. It's a way to let out your thoughts and feelings without judgment, punishment or fear.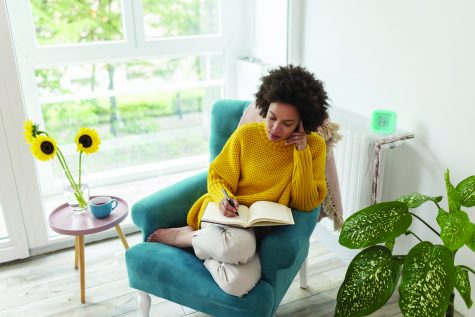 Writing down your thoughts and feelings can help you understand them more clearly and can help you gain control of your emotions. Here are some tips on how to journal for mental health from the University of Rochester Medical Center.
Try to journal every day. Set aside a few minutes that you can dedicate to your writing.
Make it easy. Always keep a pen and paper with you. Consider keeping your journal on your smartphone or tablet so that you'll always have it with you.
Write — or even draw — whatever feels right. You don't have to follow any certain structure. Your journal is your private place to express whatever feelings you have. Let your words and ideas flow and don't worry about spelling or grammar.
Benefits of Journaling
Journaling can help you manage anxiety, reduce stress and cope with depression. Writing down your thoughts and feelings can help you prioritize your problems, fears and concerns. It will also help you track your symptoms so that you can recognize triggers and learn ways to better control them.
Your journal is also a place for positive self-talk that can buoy your mood. It can help you identify the negative thoughts and behaviors that affect your mood. Use your journaling time as your personal relaxation time. Consider it your time to de-stress, maybe in a quiet spot with a cup of tea. Once you've identified the stressors in your life in your journal, you can work on a plan to reduce your stress.
Combined with other stress-reducers, journaling is a powerful technique to building better mental health. You can also relax or meditate every day, eat a healthy diet, drink plenty of water, get regular exercise, get plenty of rest and stay away from drugs and alcohol.
Take your journal with you when you visit your health care provider to help clarify your symptoms and moods. A therapist or doctor can help you identify negative patterns in your life and keep your mental health journey on track.
Children and Mental Health
Children can suffer from a full range of mental illnesses, just like adults.
It can be difficult to tell if a child's behavior is just normal childhood behavior or signs of mental illness. In general, the National Institute of Mental Health says, if a child's behavior lasts for a few weeks or more, causes distress for the child or their family and interferes with their school, consider seeking help. You should seek help immediately if a child's behavior is unsafe or if the child talks about wanting to hurt themselves or others.
Signs of Mental Illness in Children
Once again, it's important to remember that some of these are normal childhood behaviors. If you are concerned at any point, it's worth talking to your pediatrician just for peace of mind.
Here are some signs that should cause concern:
Frequent tantrums or being intensely irritable.
Often talking about worries or fears.
Complaining about frequent stomachaches or headaches without a medical cause.
Sleeping too much or too little, having frequent nightmares or seeming sleepy during the day.
Not being interested in playing with other children.
Struggling academically or having difficulty making friends.
Spending more time alone and avoiding social activities with friends or family.
Engaging in self-harm behaviors, or risky or destructive behaviors.
Mental Health Assessments for Children
Health care professionals can help you understand what's behind your child's behavior and give you a treatment plan and way to move forward. A comprehensive assessment may include talking to the child's parents about their developmental history, temper, relationships, medical history, interests, abilities and prior treatments. They'll also gather information from school, such as any standardized tests, reports on behavior and other details. Of course, they'll also talk to the child to get their take and experiences. There may also be some testing and behavioral observations.
Choosing a Mental Health Professional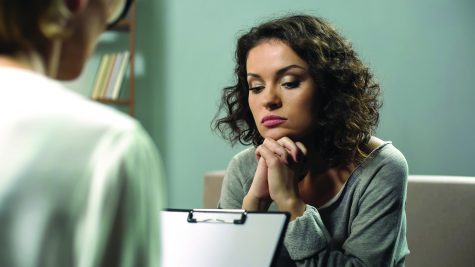 Your pediatrician may have recommendations, or you can talk to friends or family for recommendations. It's important to choose a mental health professional who has training and experience treating your child's particular problem. Here are some questions you might ask a potential provider:
Do you use treatment approaches supported by research?
Do you involve parents in the treatment?
Will there be homework between sessions?
How will progress from treatment be evaluated?
How soon can we expect to see progress?
How long should treatment last?
How to Find a Therapist
Finding a qualified therapist can help you cope with mental health issues and grow as a person.
It can be overwhelming, especially if you're already dealing with mental health problems. Friends, colleagues and health care providers can all help you find a qualified therapist with whom you can connect. Think about and make sure you can clearly articulate your questions and goals, Healthline says, so that you can make sure you and your therapist are a good match and can agree on an appropriate treatment plan.
Here are three other ways Healthline suggests for you to find a good therapist to help you on your road to a healthy outlook on life.
Use an Online Database
Several mental health organizations maintain searchable databases of licensed therapists. It can be as easy as searching by your ZIP code or even filtering by specialty, such as marriage counselors or therapists who focus on substance abuse.
School, Work and Church
You also can reach out to your community organizations. If you're a student, your school or university may have resources you can use for free. Some workplaces also offer employee assistance programs that are both free and confidential for you to use. If you're involved in a religious community, there may be faith-based resources you can use for low or even no cost.
Some groups may offer therapies related to certain issues, such as domestic violence, sexual abuse or eating disorders. Look for local advocacy groups or organizations to get help today.
Online Help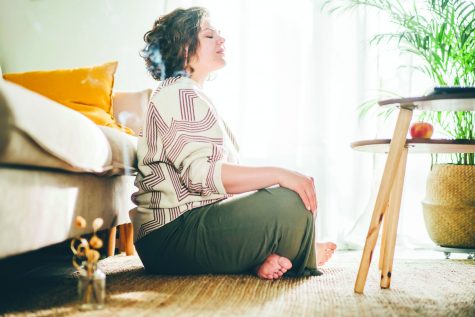 Especially during the COVID pandemic, some people are uncomfortable visiting health care offices. That's OK. There's an app for therapy, too. Some insurances and practices now have a significant telehealth practice, sometimes with copays and fees waived during the pandemic. Healthline also recommends apps like Talkspace and Betterhelp that will allow you to find therapists you can access online. Fees range from $35 to $80 for weekly sessions.
The right therapist — one with a good connection with you and in touch with your issues — can make a huge difference in your mental health journey. Even though it's overwhelming, take the first step.