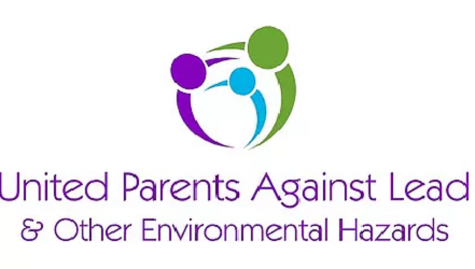 An initiative spearheaded by United Parents Against Lead & Other Environmental Hazards (UPAL) to construct a meditative garden labyrinth in the Broad Rock community recently received a $25,000 grant from the Virginia Outdoors Foundation (VOF).
The Broad Rock Garden Labyrinth (The Garden) seeks to provide "a quiet, secure and sacred space for meditation, healing and reflection," said UPAL Executive Director Queen Zakia Shabazz. It will offer outdoor environmental education through yoga, gardening, agricultural classes and other outdoor activities. Adjacent to the Broad Rock Park Sports Complex, The Garden will provide a soothing and calming contrast to the fast pace of sports. The space will also feature a miniature food forest, tranquility fountains, and visual, auditory and sensory art.
The Garden is located at 4809 Old Warwick Road, across from the Broad Rock Public Library and within walking distance of three elementary schools and one middle school. UPAL sees the project as vital to the well-being of community residents, especially children, in a neighborhood that has been historically underserved.
"The harm done by the systemic discriminatory practices of redlining, unfair zoning and housing inequities has left the community void of thriving schools, social capital, community engagement, grocery stores, and other components that make up a viable community," noted Shabazz.
Community support and partnership in the project comes from the Richmond's Department of Parks Recreation and Community Facilities, Renewal of Life Trust, Richmond Grows Gardens, and Richmond City Council 9th District Representative Michael Jones.
Garden labyrinths have been used for meditative and religious purposes since ancient times. There are presently no community labyrinths on Richmond's Southside. "Labyrinth walking is one of the simplest forms of focused walking meditation and has demonstrated health benefits," said Shabazz. "Walking a labyrinth can induce or enhance a contemplative or meditative state of mind. Focused walking not only clears the mind but can calm anxieties during periods of transition and stress. Existing health disparities will only widen under the current circumstances of COVID-19. Now more than ever there is a need for solace and refuge."
The labyrinth will be maintained by UPAL, open to the public during park hours and will have special hours and activities for lead poisoned and other special needs children. It will also feature seasonal activities geared specifically for our elderly population, such as Tai Chi, chair yoga and gardening clubs.
UPAL plans to complete the project within two years, and welcomes community involvement in the planning, clearing and preparation of the site. In addition to the VOF grant, UPAL has requested $2,000 from the City of Richmond's 9th district funds and will be applying for a $2,500 Love your Block grant.
"We are proud to support this community effort and look forward to building on this partnership in the future," added VOF Executive Director Brett Glymph.
To support the initiative and help with The Garden's development, please contact Queen Zakia Shabazz at 804-370-1143 or zakiashabazz8@gmail.com.