By Bernard Freeman
So many people have adopted new pets during the COVID-19 pandemic that some shelters actually ran out of adoptable animals. That's great news for those lucky pets. Here are a few tips and advice for pet owners, from first-time to seasoned.
Cat Grooming Tips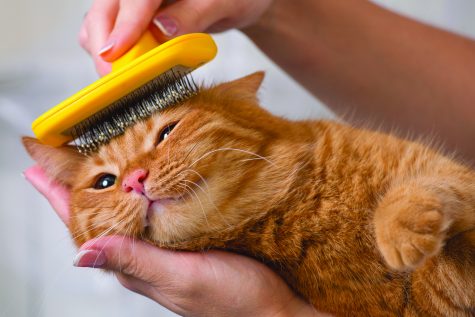 Many have seen a cat give itself a bath, but our feline friends still need some help from us in keeping clean and healthy.
Not all cats will go quietly into a bath, however, and fighting with your kitty can result in injury for your or your cat. In that case, schedule an appointment for professional grooming.
Brushing Your Cat
Regular brushing removes dirt, grease and dead hair from your cat. It also stimulates blood circulation and improves the condition of your cat's skin. Try to set up one or two brushing sessions per week to keep her looking and feeling her best. You may want to step up and adding a grooming or two as your cat ages and is unable to clean herself as well as she once could.
If you notice your cat itching or chewing her skin more than usual or see bald patches while you brush, it's time to set a vet visit.
Ear Care
Check your cat's ears once a week for wax, debris and signs of infection. On the outer ear, look for a smooth, solid covering of hair with no discharge, redness or swelling. Any of those signs warrants a vet visit. The inner ear should be pale pink with no debris or odor. If you smell anything funny or see cakes of wax, go to the vet.
To clean your cat's ears, place a little bit of liquid ear cleaner onto a clean cotton ball or piece of gauze. Gently wipe away debris or earwax from the inside of the ear by lifting it away rather than rubbing it farther into the ear. Don't try to clean the delicate ear canal; this can cause trauma or infection.
Nails and Paws
Your cat's paws should be kept clean at all times. Keeping your floors and other surfaces clean and free of chemicals to help with that, and also regularly wipe the cat's paws to keep them clean. Check the paws for cuts, sores and swelling. Clean small cuts and remove any splinters or other debris carefully with tweezers. If your long-haired kitty has hair growing between her paws, keep them trimmed so it doesn't bother her.
To trim your cat's nails, choose a quiet room and put your cat comfortably on your lap. Gently take a paw and massage and a little press so that the nail pops out. Release the paw and give her a treat to reward good behavior. Get her comfortable with both the clippers and the sound they make by giving her treats for interest in the clippers and using them to snip dry spaghetti.
Once she's used to it, trim the white part of her nail — avoid the pink part, which contains blood vessels. Trim her nails every 10 days to two weeks.
Dog Grooming Tips
Regular pet grooming can help your furred friends feel and look their best.
Pet owners may not realize that grooming isn't just a matter of looks but of health. A schedule of thorough grooming can keep skin conditions, parasites and other conditions at bay.
Dog Coats
First, you need to understand your dog's coat. Some dogs have a single coat, where the fur all over the dog is essentially the same, be it long or short, curly or straight. Other dog breeds have a double coat, where the outer layer is thicker and the undercoat is made of thinner, more lightweight hair. Think of it like the down that keeps a bird extra warm. Coats can also be long, medium or short. Short-coated dogs are generally smooth, medium-coated dogs are more fluffy and long-coated dogs can have some seriously dramatic hair.
Once you know what kind of coat you're dealing with, you can set up a regular schedule of brushing. Medium- and long-coated dogs need regular brushing to avoid matting. Double-coated dogs usually blow their coat — or shed the whole thing — a couple of times a year. They'll need special attention and extra brushing during this time.
Bathing
It's tempting to use human shampoos on our dogs. But don't. The needs of dog skin and fur and human skin and hair are very different. You don't want to harm the natural oils that keep your dog healthy and, in some breeds, waterproof. Choose a dog shampoo that's best for your breed — turn to the experts at your local pet store if you need to — and consider using a conditioner, too, if your pup is prone to dry skin.
Nail and Paw Care
Dogs also need their nails and paws cared for. This means regular nail trimming using clippers or grinders and caring for their pads. Don't allow your dog to walk on exceedingly hot or cold surfaces. Touch it with your hand and, if it hurts you, remember that it'll also hurt them. You can use protective waxes or boots if your pup regularly has to walk to hot or cold surfaces.
Dental Hygiene
Lastly, don't forget your pup's chompers. Dental hygiene is often overlooked in pups, but it's critical to keep them healthy.
Regularly brush your dog's teeth and take them to the vet for regular professional cleaning.
High-Tech Pet Gear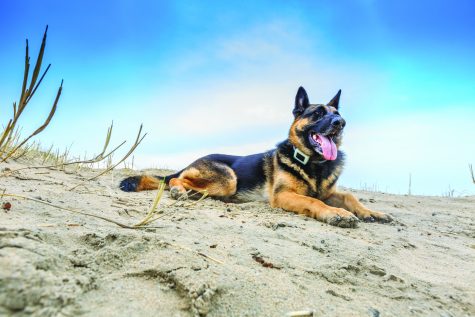 It seems like everything's getting a dose of technology lately, and the pet gear market is no exception. Here's a roundup of some of the coolest high-tech pet gear coming out this year.
Tractive LTE GPS Dog Tracker, $49.99
Tractive is a waterproof GPS tracker that hooks on to your dog's collar. It allows you to view your dog's location from your smart phone and in real time without any distance limit. You will need a subscription plan and the Tractive GPS app.
PetSafe Healthy Pet Simply Feed Automatic Food Dispenser for Cats and Dogs, $99.95
This feeder holds up to 24 cups of dry or semi-moist food and will dispense from 1/8 of a cup to four cups up to 12 times per day. It's four D-cell batteries can last up to nine months. You can purchase a two-meal splitter to feed two pets at once.
Cheerble Wicked Ball, $49.99
The Wicked Ball is an automatic, self-moving toy that will help keep your pets mentally and physically active when you're away from home. It features an automatic play and rest mode. It has eight hours of battery life.
When your cat or dog hits the Wicked Ball, it will shake or jump in response, then, when she interacts with it, it kicks off an interactive play followed by 30 minutes of rest.
PetSafe Simply Clean Self-Cleaning Cat Litter Box, $99.95
This rotating cat box scoops your cat's poop so you don't have to. You just fill it with clumping clay litter. Cat waste moves it up the conveyor belt and to the covered waste bin. Then, you dump the bin as needed.
Snuggle Puppy New Puppy Starter Kit, $59.99
The Snuggle Puppy is a stuffy with a comforting heartbeat sound to calm down anxious dogs of all ages. It's pulsing heartbeat can be set for eight hours or 24-hour continuous use. You can also add a heat pack to the Snuggly Puppy for soothing heat.
Mighty Paw Smart Bell 2.0, $37.99
Leave scratching, barking and whining behind with this doorbell your dog or cat can ring to let you know he needs to go outside. The bell attaches with 3M adhesive to prevent damage to doors or walls.
The Mighty Paw bell features 38 ring tones and requires just 0.75 pounds of pressure to activate.