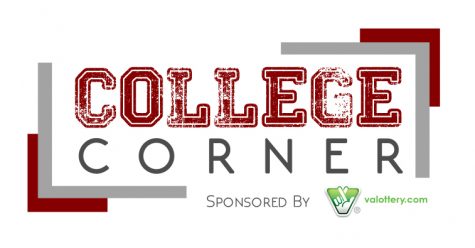 ---
Museums offer creative ways to capture attention virtually
By Katharine DeRosa
"As museum educators, we tend to be overachievers," said Celeste Fetta, director of education at the Virginia Museum of Fine Arts.
After months and months of online learning and programming, people around the world are working through Zoom fatigue and museum employees are working to create engaging content amid overwhelming online content.
Like many museums in the Richmond area, the VMFA was forced to close its doors in March due to Gov. Ralph Northam's COVID-19 restrictions. This caused educators to lean heavily on online programming. Despite museums opening, virtual programming remains a vital part of museum engagement since the pandemic persists.
For the VMFA, that means providing art kits to Richmond Public School students, Jazz Nights over Zoom and recorded First Friday performances. Jazz Nights previously took place in the museum café on Thursdays. Staff members now interview the performers on Jazz Nights to create a more personal experience, Fetta said.
"I think that's a silver lining in this time of stress and uncertainty," Fetta said, "You are able to reach many more people."
The VMFA isn't the only museum experiencing a larger audience. Jennifer Guild, the manager of the communications at the Science Museum of Virginia said virtual programming has allowed the museum to reach people outside the Richmond area to better serve the entire Commonwealth.
One advantage of digital programming that excited Guild was Lunch Break Science presentations. The meetings are free and open to the public on Wednesdays at noon. Guild said the museum encourages active participation during meetings to hold the audience's attention. Speakers often take questions or do polls via Zoom.
"We're reaching other parts of the state, outside of Richmond, and we're getting speakers who are coming from all over the world to talk about various science topics." Guild said.
Another new thing to stem from an increased virtual presence is blog posts from staff members. Guild said that the museum's administrative coordinator, community coordinator, collections manager and IT managers have written blogs about various science topics.
"It gave us the opportunity to really lean on staff with amazing skill sets that just aren't regularly utilized in that form." Guild said. "So, I would advise other museums to look at those fringe skill sets that aren't featured day in and day out."
The Valentine in downtown Richmond has worked to create engaging experiences outside of the museum as well. Eric Steigleder, the director of communications at The Valentine said he's proud of the Richmond walking tours the museum has developed.
"People want to get out of the house, but they're not sure how they can do it safely," Steigleder said.
The Valentine offers six different walking tours of Richmond: The Fan, Oregon Hill, Jackson Ward, Richmond Cemeteries, Capitol Square and Court End. The tours come with maps and descriptions of each major site along the walk.
"The feedback has been pretty tremendous," Steigleder said.
The Valentine previously offered its Controversy History series as a large in person with community members interacting with one another. Now, the event is held on Zoom, however, speakers get to interact with one another, which wasn't common at in person events. The event is meant to open discussion about taboo historical topics. Recently, its focus has been the impact of 2020.
Children aren't missing out on museum adventures at this time. The Children's Museum of Richmond developed a rigorous cleaning schedule, timed ticketing and lower capacity to ensure a unique experience for every child, said Sarah Moseley, Director of Development and Marketing for the Children's Museum.
COVID-19 forced the Children's Museum of Richmond to permanently close its Short Pump and Fredericksburg locations, which negatively affected revenue, Moseley said. The downtown location now features some exhibits from both Short Pump and Fredericksburg.
Moseley said that not much has changed for the kids, other than the requirement to wear a mask.
"There's so many restrictions that they're facing already," Moseley said. "We want this to be a place where they can be kind of free and expressive and throw things around, have fun."
Museum workers sanitize and place objects that go with exhibits in plastic bags for families to pick up upon arrival at the museum. The Children's Museum of Richmond offers to go packets that parents can pick up or have delivered to their home for those who cannot make it to the museum at this time. Families keep the objects found in the packets, Moseley said.
"I would say just generally the museum and our exhibits in person are still the greatest thing that we're offering," Moseley said. "It's a screen free opportunity to engage and have fun."
The Virginia Museum of History and Culture closed in March, along with the rest of the museum community, and closed to the public again in December because of construction plans. Michael Plumb, the Vice President for Guest Engagement, said the museum didn't offer any virtual programming before COVID-19.
Adapting to the situation was crucial, Plumb said, so the museum has created a handful of virtual programs, including lecture series with museum curators, movie "mythbusting" nights and events partnered with local kitchens and breweries.
The Banner lecture series allows participants to travel through the museum with curators to go on gallery walks and tours of exhibits.
"This has allowed us to connect with folks all across the Commonwealth," Plumb said.
Movie "mythbusting" nights are free to the public. The event lasts about thirty minutes and includes a community discussion about the historical accuracy of a selected movie. Plumb said participants watch the movie in advance which allows them to watch it however they chose.
"We're trying to play around with some different options, whether it's time of day, length of program," Plumb said. "We're trying to give people a wide variety of things for people to engage with us on."