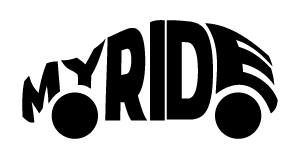 ---
2021 Volkswagen Atlas Upgraded Inside and Out
By Derek Price
Since it debuted a few short years ago, the Volkswagen Atlas has tried to reinterpret the brand's fun-to-drive, German ethos in a distinctively American format: the seven-seat SUV.
By mixing good value with a responsive driving feel, at least for its gargantuan size, the Atlas has helped VW reach buyers it never could before. People who love smaller VWs can stick with the brand as their families grow and their needs change.
For 2021, Volkswagen gave the Atlas its first major update to build on its strengths: value and roominess.
It has the same spacious layout as before, but it looks prettier both inside and out now. New styling in front and back, including a fresh grille, looks less generic and more handsome this year. The interior feels more upscale than before with revised controls and a beefier, sturdier steering wheel that matches the Atlas' truck-like, all-American disposition.
On the value front, Volkswagen is holding pricing steady even after the upgrades. The starting MSRP is unchanged for 2021 at $31,545, and you can get it with all-wheel drive for $1,300 less than last year if you opt for the turbocharged four-cylinder engine.
The smaller engine is available in a wider range of trims this year, including the high-end versions and those with AWD.
While the base version of the Atlas is priced competitively with small to mid-size crossovers, you can also outfit it more like a luxury SUV if you like. Volkswagen Digital Cockpit is one of my favorite upgrades, putting a huge, customizable digital display in front of the driver where the analog gauges traditionally go.
Other optional upgrades include 20 and 21-inch wheels, heated rear seats, leather seats, a Fender premium sound system, adaptive cruise control, Lane Assist, Park Assist, Traffic Jam Assist, Dynamic Road Sign Display, remote start and the Easy Open rear hatch.
My V6 SEL tester came with many of those features, including the Lane Assist and adaptive cruise control that worked together for flawless, near-autonomous driving on the highway. You still have to pay attention to what's happening around you, but the driver assistance features take away some of the stress when spending hours on the highway.
Traffic Jam Assist is more helpful at low speeds. It will automatically steer, brake and accelerate up to 37 mph when driving in city traffic, a fantastic option for people who spend a lot of time in urban commutes.
Also noteworthy: a blind-spot monitor is standard on every Atlas this year, something especially useful in a big vehicle like this.
Interestingly, the Atlas is built on the same scalable architecture as VW's brilliant Golf compact car. The sheer size and mass of the Atlas make it drive very different, and it's tuned for a quieter, mushier ride that better fits its mission for family hauling. Still, when on winding roads and whipping it into tight parking spots, it seemed as if some of the Golf's maneuverability, and lovable personality was shining through.
My V6 AWD tester is rated at 16 miles per gallon in city driving and 22 on the highway, which is not impressive these days but better than the old, V8-powered, dinosaur SUVs used to get.
Drivers who want the best gas mileage should stick with the turbo four-cylinder engine and front-wheel drive for a more palatable rating of 21 in the city and 24 on the highway.
With the V6 engine and proper equipment, the Atlas can tow up to 5,000 pounds. The four-cylinder version is rated to tow up to 2,000 pounds.
Pricing starts at $31,545 for the base S trim, or $33,445 with all-wheel drive. The sportier looking R-Line starts at $39,645 with the V6, while the SEL Premium V6 tops the lineup at $48,995.
---
A Closer Look
---