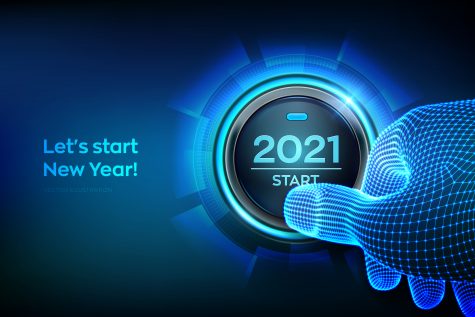 To say that 2020 has been a challenging year is truly an understatement. This year has effectively changed our lives and how we live them. For many people, it has completely shattered their families due to the devastating effects of the pandemic and the unimaginable loss of life that they have suffered. People have lost forever their parents and grandparents, sisters and brothers, children and friends to the coronavirus. The death toll continues to rise as almost 335,000 Americans have been overcome and more than 19 million remain sick or hospitalized. "America First" takes on a whole new meaning as we lead the world in the number of people dead from the ravages of this virus. Other Americans continue, after months, to struggle with COVID's catastrophic and long-lasting physical and psychological effects. The disruption of our everyday lives has caused our economy to shut down, restart, modify, shutdown again, restart and transform. These disruptions have hit America's small business owners with a vengeance and many of them will never recover from the economic losses and hardship of the last nine months.
Our educational institutions, primary and secondary schools on every level have been forced to transform themselves into remote learning formats and online platforms. As we struggle with our need and desire to be physically together in the classroom setting because education and learning has always been such an up close and personal type of experiential process, the need for social distance and masked encounters continues to distort our interactions.
For much of this past year, our interactions have remained "Virtual" and that has taken a significant toll on the American psyche.  The entertainment industry, as we have always known it, has shut down "Live" performances and mass gatherings have been determined to be mortally dangerous for both audiences and performers alike. In deference to the situation, concerts, tours and live performance were first postponed and then indefinitely cancelled. Even "The Great White Way", as it is sometimes called because of its spectacular marques and gigantic billboards that put on display the show titles and names of the stars up in the bright lights of Broadway has been shut down, with no definite date for re-opening in sight. Sports seasons have been cancelled, postponed and re-designed as spectator sports with NO Live Spectators is now the norm. We have gone to a "virtual reality" for everything we do in American life and we are all struggling to deal with the lack of contact, lack of touch, lack of community that we are experiencing right now while we wrestle with the question of what comes next? And will our lives ever be the same after this?
Will the New Year bring us back to a sense of normalcy or are we destined to move on from here to a "new normal"? How long will it take for a restoration of our lives? Will we be able to move on, to turn the page and regain a sense of ourselves as a nation after all that we have endured over these past months and recent years? One thing that has been proven over time is that we are a resilient people and that we do have the ability to embrace change. Our history as a nation has taught us that. No matter how turbulent the times, we continue to come together. No matter how contentious the rhetoric, we continue to engage in critical discourse and interrogation. No matter the setbacks, we endure, we continue to bounce back and move forward. There have been tragic losses of life, of

property, of relationships and yet time continues to march us forward. Change is and always has been inevitable. Change will happen whether you decide to participate or not. Many have suffered the consequences of intransient attitudes, dogmas and postures that have caused irreparable harm to themselves and to others while the change they attempt to prevent continues to march forward. 2021 will be another transformative year, because it has to be! We can either embrace the change and engage it with a type of radical commitment and active participation or we can stand by and allow it to engulf us and overwhelm our lives. What comes next? Change. Welcome 2021! After 2020, we know we can handle you!